Brooklyn Nets Assign Chris McCullough to D-League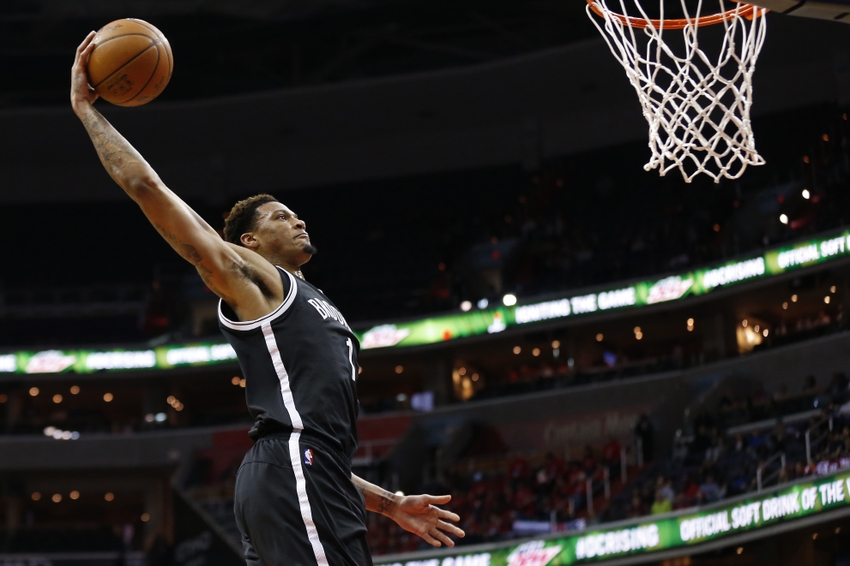 The Brooklyn Nets announced on Monday that second-year forward Chris McCullough has been assigned to Brooklyn's D-League affiliate, the Long Island Nets.
The Brooklyn Nets announced 21 year-old forward Chris McCullough has been sent to the D-League on Monday, as he will report to the Long Island Nets.
The Brooklyn Nets have assigned Chris McCullough to their NBA D-League affiliate, the Long Island Nets.

— Brooklyn Nets (@BrooklynNets) November 7, 2016
This is a move that was expected at some point this season, although it has now happened quite early. Last month, Nets head coach Kenny Atkinson said McCullough was among the players that the team would send to the D-League this season.
More from Nothin' But Nets
McCullough has plenty of potential, which is why the Nets are excited about what his future may hold. However, he is still in the early stages of his career. McCullough is still developing into an NBA player, and he hasn't gotten many minutes with the Nets so far this season. This makes McCullough the perfect candidate to send to the D-League. With Long Island, he'll have opportunities that aren't currently available with the Nets, which could ideally accelerate his development.
McCullough played in 24 games for the Nets last season, playing 15.1 minutes per game. He averaged 4.7 points and 2.8 rebounds per game. This year, McCullough has played in just two of Brooklyn's six games. Over that span, he is averaging one point and 2.5 rebounds per game.
While McCullough won't be with the Nets for the time being, he will certainly be close. Long Island will play their home games at Barclay's Center this season, and will practice where the Nets practice, as well. This means the Nets' brass will be able to keep a close watch of McCullough, and track his development while he is with Long Island.
It's unclear how long the Nets plan to have McCullough stay with Long Island, but Brooklyn recently picked up McCullough's option for the 2017-18 season — so the Nets are tied to McCullough for the remainder of this season, and next year as well, while he tries to develop into a key piece for Brooklyn.
This article originally appeared on