Report: Andrea Bargnani may not play in Nets opener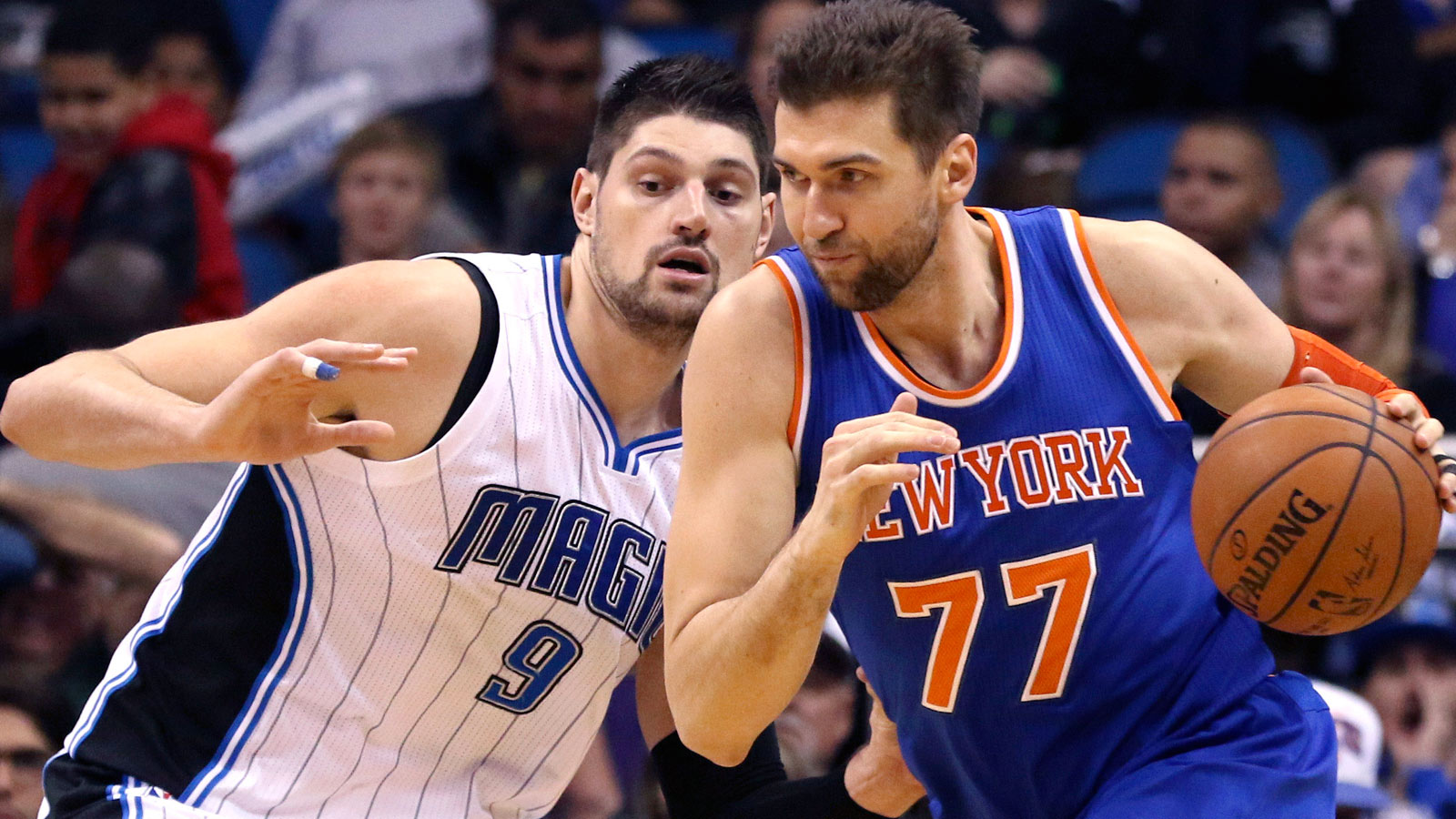 Andrea Bargnani may have participated in training camp, but he hasn't played in a Nets preseason game, and who knows when he'll be coming back.
The perennially-injured former Knick signed with the Nets over the offseason and was supposed to help with adding range from the big man spot. But that obviously hasn't happened. Now, Tim Bontemps of the New York Post writes he may not be coming back any time soon:
Bargnani has played an average of only 34 games a season over his past four years. That's nothing, fewer than half of the available games played. And the center has earned a reputation of sulking in those injuries over that time, too.
That's what happens with these Bargnani injuries. There's never really anything clear about them. It's always day-to-day, but just for an infinite amount of days. So, when is Bargs coming back? He may not even know.
Asked directly three separate times if he was going to play, Bargnani gave a similar non-answer each time.

"I'm positive about it," Bargnani said after Wednesday's practice at the team's New Jersey facility. "I feel pretty good, and I think we're doing pretty good. Tomorrow I'm going to do even more."

Bargnani may have said he's going to do more Thursday, but let's be honest: at this point, it's clearly a wait-and-see situation. He participated fully in the week of training camp practices at Duke University — only for the Nets to announce Oct. 5, the day they were set to open the preseason, that Bargnani would sit out with a "tight" left hamstring.

An MRI exam didn't reveal anything, and thus began a more than two-week long odyssey that has seen Bargnani shift from not practicing to partial participation several times.

Here's how the last several days played out: Partial practice Oct. 11, not listed on the injury report Oct. 12, out Oct. 13 against the Celtics, off Oct. 14, partial practice Friday. He was out of Saturday's practice and games Sunday at home against Philadelphia and Monday in Boston and then off Tuesday before Wednesday's partial practice.
MORE NEWS:
Want stories delivered to you? Sign up for our NBA newsletters.