Brett Brown: Sixers 'talk freely' about expectations they'll lose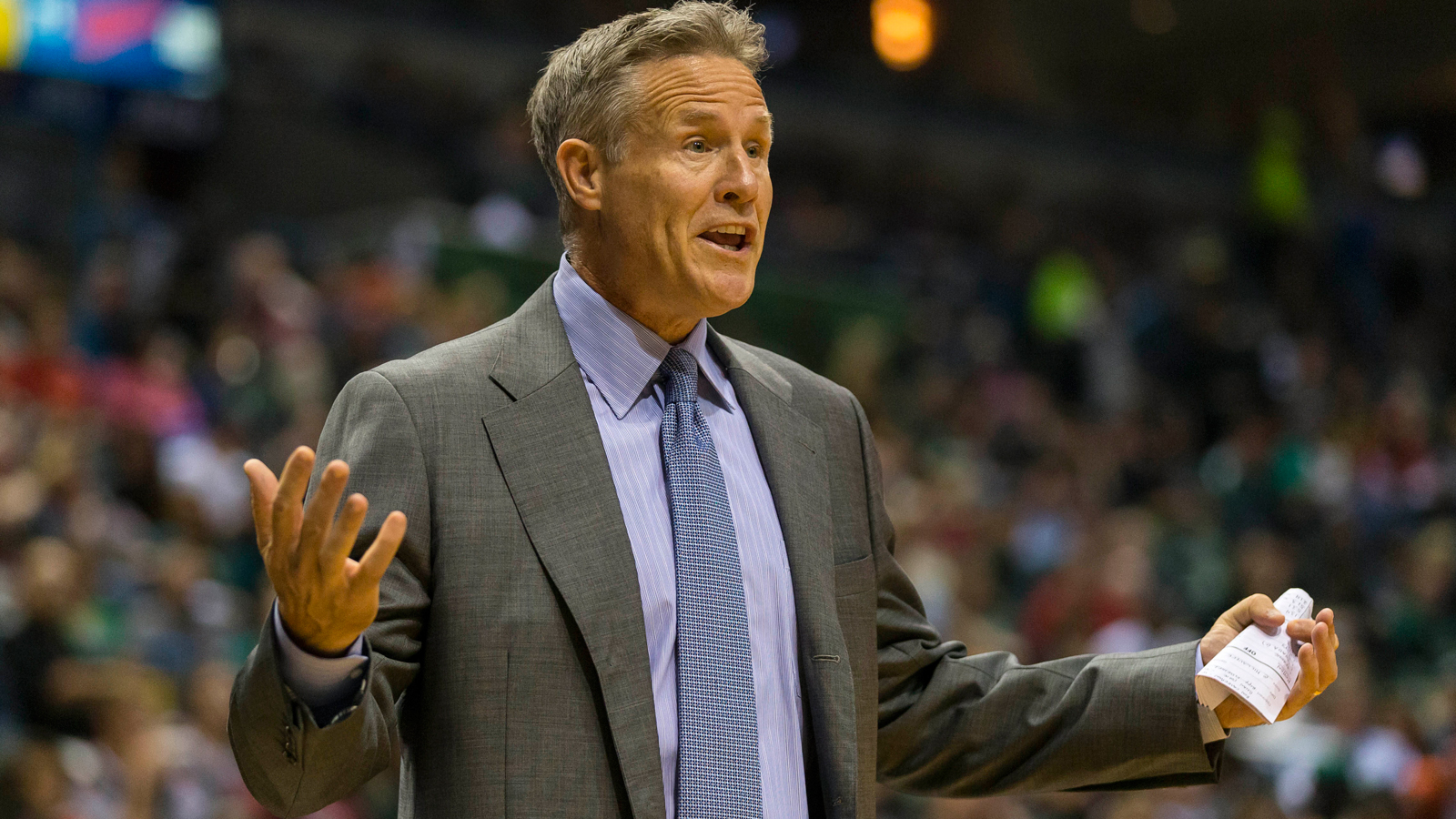 The 76ers are a young team in a third straight year of a prolonged rebuild, and it's no secret that the talent on the roster won't allow them to win more than a handful of games this season.
Head coach Brett Brown is aware of this as much as anyone, and he's taken the approach of dealing with this reality openly, while trying to educate his players on the bigger task at hand.
Philadelphia is 0-7 on the season after Monday night's loss to the Bulls.
"The reality of it is, we've had a lot of practice in this the last two years," Brown told reporters via CSNPhilly.com after his team's 111-88 loss to the Chicago Bulls on Monday night. "And so, I think that when you anticipate possibilities like we're going through, we have a thing we call a pre-mortem. If we're gonna die, how's it gonna be? And we talk freely about it."

"And what always comes up in times like now is, we must stay together, we must be clear about our purpose and what the compass is for this year's team," Brown said. "And so it's always the same old, same old. We want to get you guys better, we want to help you get to the next level. Whether it's Jahlil's rebounding or Nerlens' [Noel] free-throw [shooting] or whatever.

"So we go right back to home plate, we stay together, we make sure that we don't get distracted, and we recognize what's most important. What's most important? And I think that we have earmarked those things in a very nonnegotiable way, we've delivered them to our team. They hear me say this all the time and we keep those young guys together and spirited. That's all we got."

MORE NEWS:

Want stories delivered to you? Sign up for our NBA newsletters.