Brandon Knight should not be a priority for the Phoenix Suns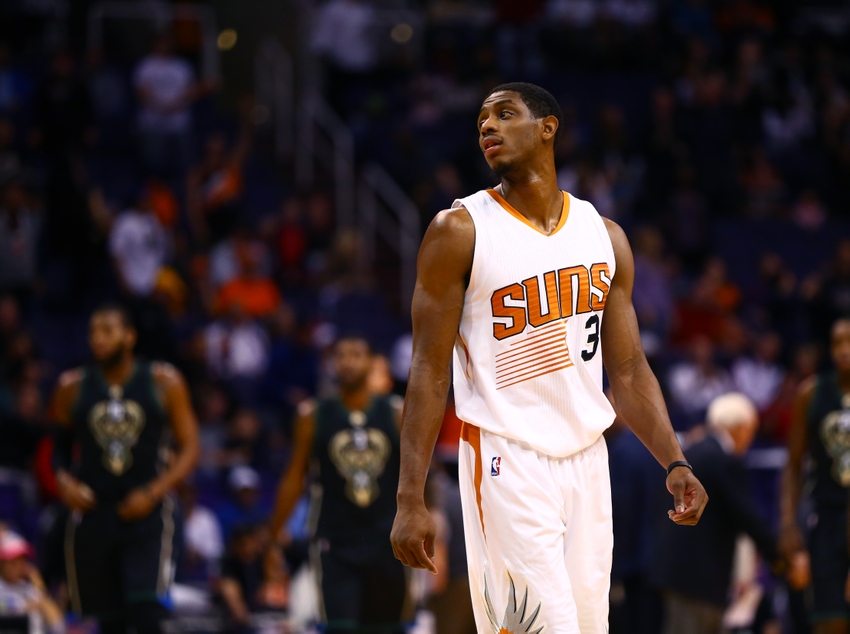 Brandon Knight came to Phoenix on February 19, 2015, and has done little to cement his status as a team leader.
As the Phoenix Suns continues to draft young backcourt players like Devin Booker and Tyler Ulis, it's time for Knight to take a seat on the back burner or be traded.
Despite averaging a career-high 19.6 points per game last season, Knight saw a decrease in his field goal percentage, three-point percentage and free throw percentage from the 2014-15 season.
Not to mention he saw a drop in his advanced stats like Player Efficiency Rating (PER), win shares and his true shooting percentage.
For a young team more likely to win 30 games than 50 games, that kind of drop off in efficiency is concerning.
Knight came to Phoenix via a three-team trade with the Milwaukee Bucks and Philadelphia 76ers, and has averaged 18.5 points per game, 5.0 assists per game and 3.6 rebounds per game on 40.7 percent shooting from the field as a Sun.
Simply going by per-game averages, Knight looks like a fringe all-star level player and someone who can lead a team. Looking at the records of the three teams he's played for, it's obvious that's not the case.
With Knight on the roster, Detroit went 54-94 (.365) in two seasons. Milwaukee went 40-89 (.310) in one and a half seasons. Phoenix went 34-81 (.296) in one and a half seasons.
Since being traded from Detroit to Milwaukee on July 31, 2013, as part of the deal for Brandon Jennings, Knight has averaged at least 17 points per game, 4.9 assists per game and 3.9 rebounds per game for three straight seasons, but his teams have won just 74 games.
In essence, Knight has been piling up stats on bad teams for five years now.
That doesn't even account for the emergence of Devin Booker, either.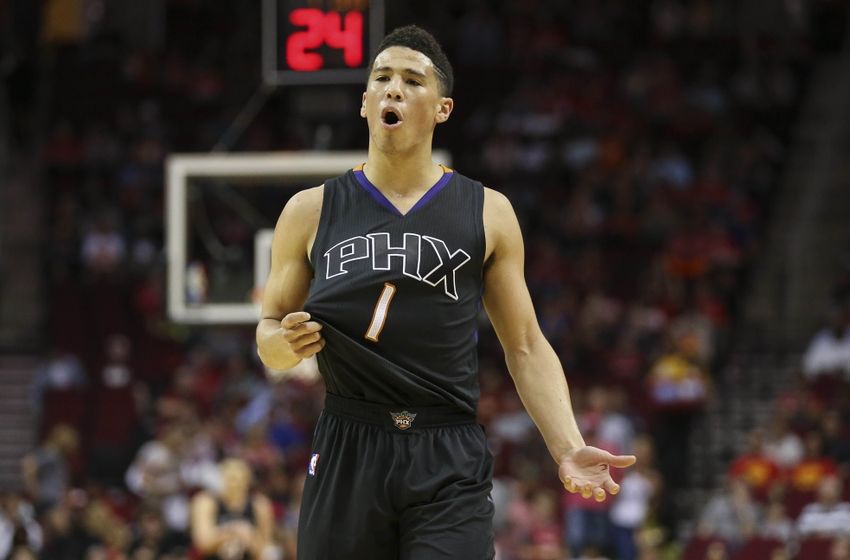 With Eric Bledsoe missing 49 games last season, Booker started 51 games during his rookie season and established himself as one of the top up-and-comers in the NBA with per-game averages of 13.8 points, 2.6 assists, and 2.5 rebounds.
Booker became just the sixth teenager to score over 1,000 points in a season in NBA history, and proved himself a steal at the 13th overall pick in the 2015 NBA Draft and someone the Suns can build around for years to come.
More from Valley of the Suns
Over the summer Booker showed out on the Suns' summer league team, participated on the 2016 USA Basketball Men's Select team and was even shouted out by NBA superstar LeBron James.
With all that potential, it's speculated Booker will open the season as a starter alongside Bledsoe, and Knight will be the sixth man. For a Phoenix team clearly looking to build for the future, it's a no-brainer to start Booker.
What good does it do to start Knight and potentially stunt Booker's development? If Knight was a key cog to the future, then by all means start him.
However, he's not, and that's not changing anytime soon.
Considering the salary cap is rising and, he signed a five-year, $70 million deal as a restricted free agent before the 2015-16 season, Knight still has solid trade value and should be able to fetch a decent return.
Knight's $12 million AAV is quite cheap by today's financial standards in the NBA and a great selling point for teams looking to acquire a scoring combo guard.
At the end of the day, Phoenix has to realize Devin Booker, not Brandon Knight, is the priority. Knight is an imperfect fit for the Suns and should be benched or traded.
This article originally appeared on