Brandon Ingram Was the Right Pick All Along for the Philadelphia 76ers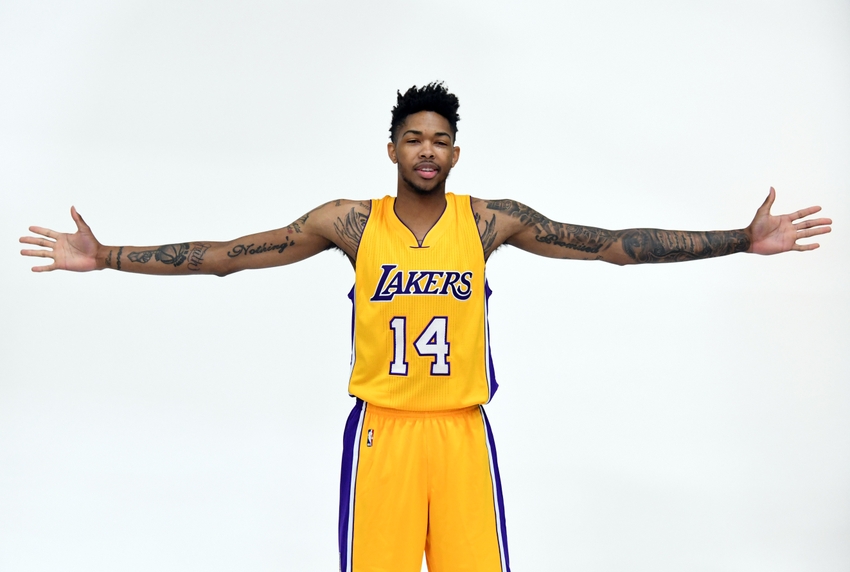 The Philadelphia 76ers' top overall pick, Ben Simmons, is out indefinitely with injury. Perhaps Brandon Ingram was the right pick all along.
I guess it didn't seem so at the time of the NBA Draft, but Brandon Ingram was the better pick for the Philadelphia 76ers. Sam Hinkie, for all we know, would have in fact selected Ingram for that matter.
The better player, with a slight edge seemed to be Ben Simmons. Even though Ingram was skilled, changed direction with efficiency, and made shots, Simmons appeared to have a heightened and big splash potential. His size and speed looked like the correct fit. It might be too early to even compare.
Obviously, with the injury of Simmons, Ingram is on people's minds. Also, after seeing how Dario Saric improved his shot, along with Ingram's ability to shoot, it leads one to wonder, "Since Simmons struggles from the outside, would we have two long distance threats in Saric-Ingram, had we picked him?"
Hinkie's great error was the selection of Jahlil Okafor. For this selection, he froze and out-thought himself. Colangelo's great error might play out to be passing up on Ingram. He might even know it. Consider his own words:
When you analyze the top two prospects, as far as all the reports go and the media speculation, you've got two guys that are very talented players but very different players. One who is a ball-handling four, who actually would be in a position to initiate the offense. Very versatile. Plays multiple positions. He could actually play some three, some four and probably some five in some situations the way the league is playing right now. But, again, the notion that he's a ball-handling four puts him in a unique position with our team, to be a distributor, etc.
He continued with . . .
As you look at a Brandon Ingram, more of a shooter, a silky smooth small forward type. Probably can play multiple positions as well. I think you have to look at his versatility. But, the one thing that stands out is his ability to shoot the basketball, above all else. There is obviously two very interesting candidates there.
Now, it really stands out with the absence of Simmons, a non shooter anyway; added with Dario Saric's enhanced sharp shooting. On the other hand, the first head-to-head contest may have raised more questions than answers, but only time will tell.
More from The Sixer Sense
This article originally appeared on