Brandon Ingram sings Rihanna's "Diamonds" in onesie and poodle mask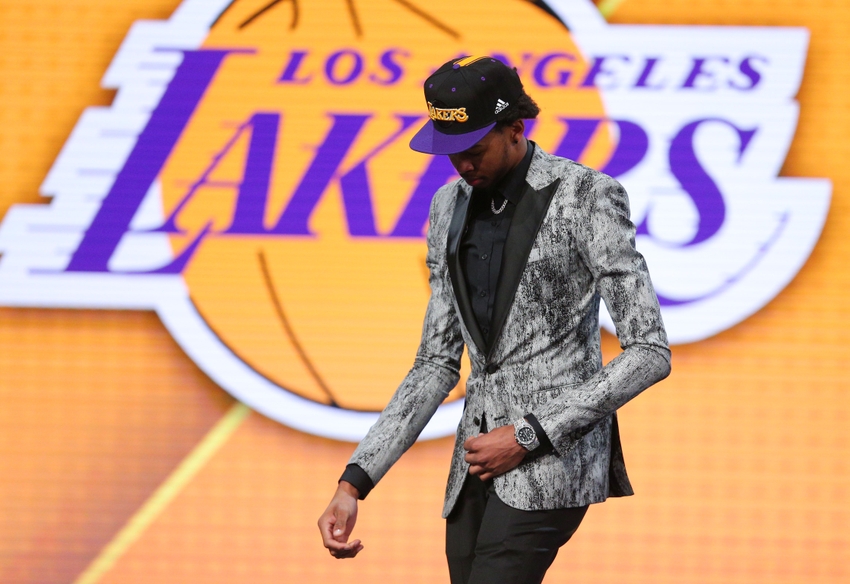 As the Los Angeles Lakers prepare for their first season without Kobe Bryant in 20 years, the team elected to give Brandon Ingram a little rookie hazing.
For the first time in a few years, the Los Angeles Lakers finally have something to look forward to. Sure, this team won't make the playoffs in the rugged Western Conference, but they have a very formidable young core of talent.
New head coach Luke Walton will rely on the young fantastic four of D'Angelo Russell, Brandon Ingram, Jordan Clarkson and Julius Randle to carry this bunch for this season and behind.
However, in the meantime, the No. 2 overall pick of this year's draft, Ingram, experienced a rather funny form of rookie hazing.
The Lakers held a talent show for their first-year players on Thursday, which also featured the likes of Ivica Zubac, Zach Auguste and Julian Jacobs.
More on FanSided:
Ingram was clearly the headliner and not just because of name value, but for what he performed and what he was wearing.
Let's just say Halloween came a little early.
For the most part, Ingram is kind of reserved and quiet, so it's cool to see his teammates get him out of his comfort zone a bit, singing Rihanna's "Diamonds."
I mean, just the fact we're looking at a 6-foot-9 NBA player in a onesie, while wearing a poodle mask is pretty awesome in and of itself. Often times, as fans of the game, we forget these athletes are still human beings at the end of the day.
Whenever we're able to see them do normal stuff such as this, it's always a great reminder for us to look at the bigger picture.
Nonetheless, don't expect Rihanna to be calling Ingram up to do a remix of "Diamonds" anytime soon, but don't be surprised if she's courtside at few Lakers games inside Staples Center.
More from FanSided
This article originally appeared on