Boston Celtics vs Houston Rockets Player Grades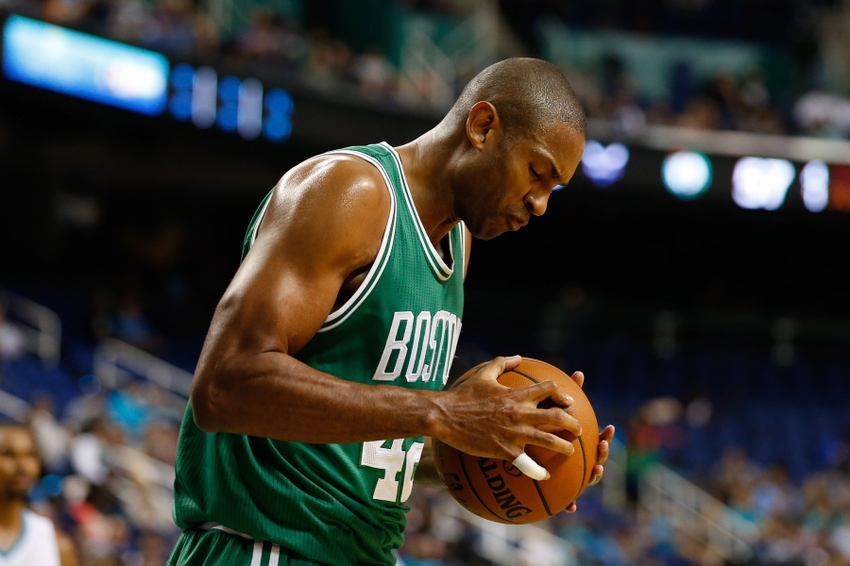 The Boston Celtics lost in a heartbreaker to the Houston Rockets on Monday night, going down 107-106.
Al Horford missed a potential game winner as the Celtics can't seem to get the significant win they are after early in the season.
More from Hardwood Houdini
Player Grades
20 PTS 2 REBS 3 ASTS
He failed to back up his 37 point night against the Sixers. Only shot 7/18 and missed a few wide open looks. He needed to dish out more assists on a night where he didn't shoot well.
Avery Bradley B
16 PTS 10 REBS 1 ASTS
Bradley had the difficult task of defending James Harden for a great portion of the game, and did a pretty good job had it not been for the amount of free throws he took. 10 boards showed us again why he leads the team in rebounds with fantastic hustle. He shot okay, but failed to make any threes for the first time this season.
Jae Crowder C-
12 PTS 3 REBS 5 ASTS
You didn't really feel like Crowder was out there tonight against the Rockets. He only took nine shots and didn't deliver much on the offensive end. He did a good job on Trevor Ariza but a disappointing overall night for Crowder.
Al Horford B+
21 PTS 6 REBS 9 ASTS
Rough moment for Horford at the end missing the game winning layup. Otherwise, it was a good night for the big man. He didn't shot it particularly well, but made some important baskets and nine assists is a great night from a centre.
Jonas Jerebko C
6 PTS 5 REBS 1 ASTS
Jerebko got the start tonight and looked a little hesitant to start, passing up some three point shots that he normally would have taken. He hit 2/3 of the ones he did take, showing he should have shot the ball more. He also did a good job defensively on Ryan Anderson.
Kelly Olynyk D+
7 PTS 5 REBS 2 ASTS
Another average night for Olynyk. Again, he only took six shots, making it clear that he needs to be much more aggressive. He is a part of a second unit that needs him to provide that spark.
Marcus Smart B-
13 PTS 5 REBS 2 ASTS
A much better game from Smart, who was very aggressive from the start. His defense was at his most irritating, and at the very best when he forced James Harden into a flagrant foul. He went 1/4 from deep making it clear he still needs to keep working on that shot.
Jaylen Brown C
7 PTS 1 REBS 0 ASTS
The rookie showed some promise again, being far more aggressive than the last few games. He only scored seven points but still showed he was willing to get involved which helped the Celtics get back into the game in the second quarter.
Terry Rozier B-
4 PTS 3 REBS 5 ASTS
Rozier continues to get better and better. He is playing with a lot of confidence and it is showing. He had a terrific second quarter and some key moments in the second half too.
Amir Johnson only played five minutes as the Celtics looked to go smaller against the Rockets.
The Celtics now head to Orlando to take on the Magic on Wednesday.
This article originally appeared on