Boston Celtics vs. Detroit Pistons game preview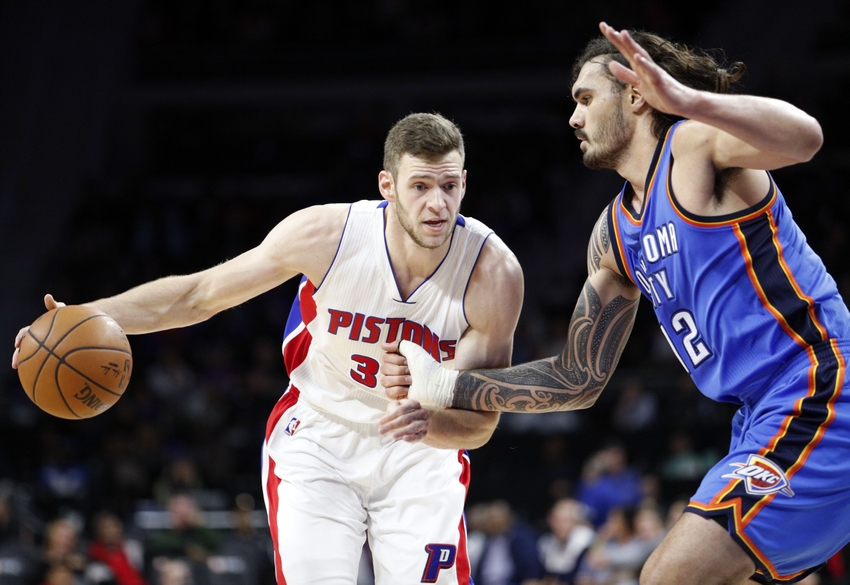 The Detroit Pistons (6-7) square off with the Boston Celtics (6-6) tonight at the Palace of Auburn Hills, where the Pistons have yet to lose a game.
Home sweet home. That's what these Detroit Pistons have got to be thinking as they kick off a four-game home stand tonight with a matchup with the Boston Celtics. While the Pistons are a dreadful 1-7 on the road, they are undefeated (5-0) at the Palace. Detroit is the only NBA team who has yet to lose at home this season.
Not only have they not lost a game at home, the Pistons have won all five by double digits with an average margin of victory of 17.4 points. While their overall net rating is -1.8 on the season, they hold a 15.5 net rating at home. Furthermore, they've yet to allow an opponent to top 90 points at the Palace and hold the league's best Defensive Rating (points per 100 possessions allowed) at home.
Detroit could use another one of those dominant outings to get the stink of last night off of themselves, where they were dismantled by the defending champion Cleveland Cavaliers, 104-81.
But the Celtics come to town in a similar boat. They were taken to school by the Golden State Warriors last night, losing 104-88 in a game that was much less competitive than the final score indicates.
I would say to expect some tired legs, as both teams had to travel late at night, but each Piston starter got the entire fourth quarter off, as was the case for most of Boston's key players.
Speaking of Detroit's starters, last night could have been the last we see of the Ish Smith–Kentavious Caldwell-Pope–Marcus Morris–Tobias Harris–Andre Drummond starting five.
Asked SVG is considering mucking with #Pistons lineup and he said succinctly, "Yes."

— NerdOnTw1tter (@Vincent_Ellis56) November 19, 2016
How can you blame him? The Piston starters are allowing 112.7 points per 100 possessions, leading to a horrendous -9.2 net rating BEFORE last night is even factored in.
Furthermore, heading into last night, the starters carried a 45.5% rebounding rate, which is the second worst mark in the league among all five man combinations that have played at least 75 minutes together. Also, Detroit has been outrebounded in 10 of 13 games this season. These things are unacceptable for a team anchored by Drummond.
The numbers point to the solution being to insert Jon Leuer into the starting five for Morris, while Harris would slide up to the small forward spot. Albeit in a small, 51-minute sample size, the Smith-KCP-Harris-Leuer-Drummond lineup has been one of the most productive five-man groups in the NBA among those that have played over 50 possessions together:
Don't be surprised if we see Stan Van Gundy shake things up tonight or in the near future because something needs to be done to improve the team's defense and rebounding.
This is a critical home stand for Detroit. Their undefeated home record is a result of playing a non-murderer's row of Orlando, Milwaukee, New York, Denver, and Oklahoma City. Now, a tougher test begins with the Celtics, Rockets, Heat, and Clippers coming to town over a seven-day stretch.
And that starts tonight with Boston, who could potentially have both Al Horford and Jae Crowder back in action. Horford has missed the Celtics' last nine games with a concussion; Crowder, the team's last eight with a bad ankle sprain. One would think their record (and defensive numbers) would be much better if these two had remained healthy the whole time.
Both Horford and Crowder will be questionable for the game tonight alongside Marcus Smart, who injured his ankle last night. Game time is set for 7:00 p.m. ET tonight and you can catch it locally on FSD.
This article originally appeared on