Boston Celtics Starters Can't Afford a Slow Start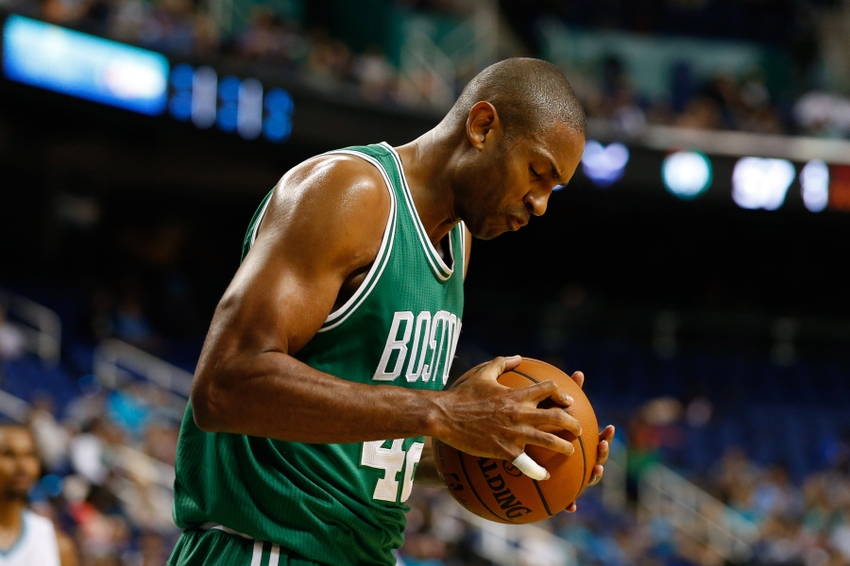 Injuring are putting more pressure on the starting unit to step up right away
One of the biggest strengths of the Boston Celtics over the last two years has been their depth and lineup balance. Brad Stevens has used a platoon like rotation at times and has always kept fresh legs on the court, using all options in his rotation. The Celtics have not had the strongest starting unit, and that extra boost from their second unit has been a huge difference maker.
Now, the dynamics of the team have changed and with recent injuries, the starting unit is going to have to take on more responsibility than ever before in the Stevens era. First of all, talent is no longer a problem. They have seen Isaiah Thomas and Jae Crowder develop phenomenally with Stevens, Avery Bradley can hold his own against any guard in the NBA and Al Horford gives them the dynamic two way forward they have desperately been searching for.
More from Hardwood Houdini
The Celtics have made additions and have developed in order to have a top starting unit talent wise in the Eastern Conference, and they need to be able to prove that quickly. Normally, there could be a grace period anticipated considering such an important player has just joined the team in Horford, but he needs to find a way to avoid that.
As of now, all indications are that Horford is going to fit in exactly how they need them to. He has looked as comfortable as any starter during the preseason and appears to have no problem optimizing what he does in Stevens' system. That being said, it is a small preseason sample size, and he needs to go out there and prove that he can be a dominant force out of the gate.
All of that responsibility does not only fall on Horford. Everything on offense runs through Thomas, and it was be part of his responsibility to help put Horford in the positions where he can be at his best without any transition period. The rest of the starting unit then needs to make sure they maintain what should be the best defense in the eastern conference.
Thomas and Horford take on the bulk of the offensive responsibility but they will be lost without the defense of Crowder and Bradley. Amir Johnson and Horford need to be strong in the paint, but everything starts with Crowder and Bradley on that end. The Celtics have proven that the way they make up for shortcomings is with their defense, and that could be the most important thing for their success to start out the season. This time, they need their defense to make up for a second unit that could pull them back.
The starting unit would be dealing with this added pressure no matter what this season, but losing Kelly Olynyk till mid November and Marcus Smart for potentially a few games takes away the two most important players on the second unit. Without Evan Turner and those two, the Celtics are without their three best second unit players from a season ago, and it is unrealistic to expect such a young bench to replace their impact.
The second unit will almost inevitably have a rough transition period. Terry Rozier will need to figure things out quickly and it is almost hopeless to expect the back end of the front court rotation to be set. The Celtics are young and inexperienced on the second unit and they are without their leader and, by far, their best offensive weapon and three point shooter.
The Celtics have been used to getting an advantage from that second unit. They have been one of the top scoring benches in the league, but that will not happen to start out this season. The Celtics will have to anticipate that their second unit could struggle against any team they are facing, and the starters need to make sure they are picking up all of that slack.
This is the first time in the Stevens era that the starting unit is coming into the season with a sense of stability. Every other year there have been question marks as to who is starting and what kind of playing time there will be. Last season, they went through countless different combinations for the starting unit and the lack of cohesion definitely hurt them, and that is a problem that needs to be avoided completely this season.
Other than Horford, the Celtics have players that have experience with Stevens. They now have a unit that understands how they need to play in order to be at their best, and that stability could be the most important thing in avoiding any kind of problems to open the season.
The Celtics will only win with the starting unit to start out the season, and a tough schedule means they will certainly be tested right away. They will certainly be missing Olynyk for longer and could be without Smart for two meeting against the Bulls, one against the Cavaliers and one against the Hornets. The Celtics are getting some of the stronger teams in the East to start out the season, and any hiccup by that starting unit will be too difficult to overcome.
They do not need to be perfect, but the Celtics will not win these games if their starting unit does not have a distinct advantage over their opponent. They need to anticipate that their second unit could be exploited, and without the defense of Smart there could be a lot of points that need to be made up from the second unit.
This will be an interesting test to see how good Boston's depth really is, but if they have hopes of a top two seed in the East, they cannot afford to be dropping all these games to start out the season.
This is the year that the Celtics' starting unit is finally expected to take that next step and become one of the dominant units in the NBA and these injuries ensure that no time will be wasted in discovering how much they can carry their second unit.
This article originally appeared on