Boston's Jae Crowder upset Celtics gave away secrets to lure Kevin Durant
While most analysts and fans expected Kevin Durant to remain in Oklahoma City this summer entering the offseason, the Boston Celtics were considered one of the favorites to potentially land Durant in free agency. The Celtics went all out in their pitch to Durant, and went as far as bringing in Patriots legend Tom Brady to try and convince him. Durant said earlier this week that Boston's pitch almost worked, and he was "ready to go."
Durant, of course, stunned the NBA by joining the Golden State Warriors to form arguably the scariest superteam ever – and at least one Celtics player believes that the team may have been too open in their pitch to the former Thunder star.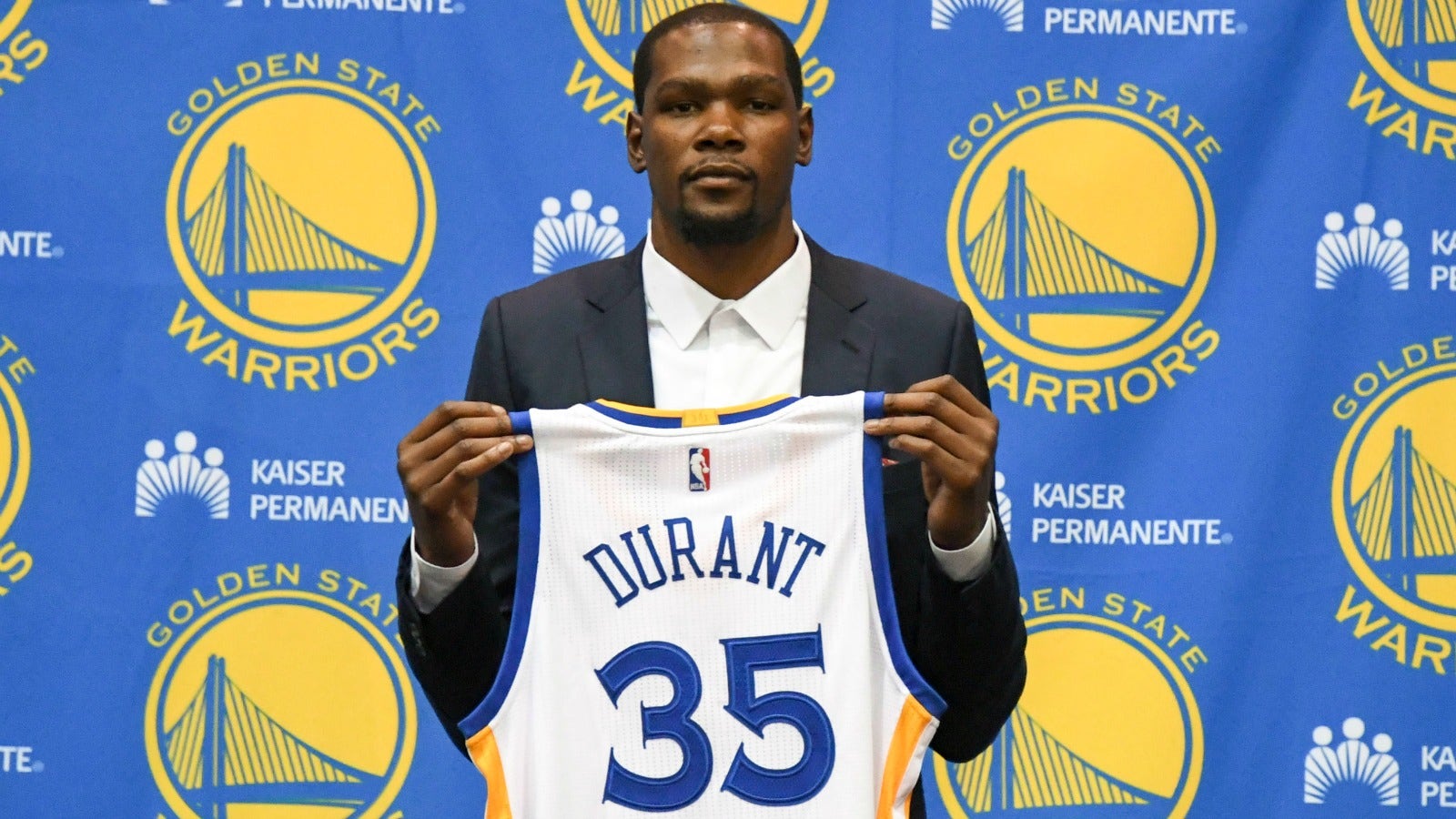 Jae Crowder vented to MassLive.com during an event at the Basketball Hall of Fame Thursday about Durant's decision to join the Warriors, which he never saw coming.
Via MassLive: