Celtics pull classic popcorn prank on rookie Jaylen Brown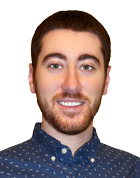 The Boston Celtics nabbed a win over the Minnesota Timberwolves on Wednesday night, topping them at home, 117-104. It didn't come without rookie Jaylen Brown and Marcus Smart exchanging words on the bench during the game, but it appears all is well in Boston.
Brown's teammates filled Brown's car with popcorn after the win, which would be a huge pain to clean up. He did seem to be a good sport about it, though, posting this photo on Instagram.
Got him pic.twitter.com/QRXbhajAFs

— Alysha Tsuji (@AlyshaTsuji) March 16, 2017
The spat with Smart is seemingly behind him, but Brown's night went from difficult to just flat-out annoying in a matter of hours. That's all part of being a rookie, though.