Celtics' Isaiah Thomas: 'I want to be the best guy to ever play under 6-foot'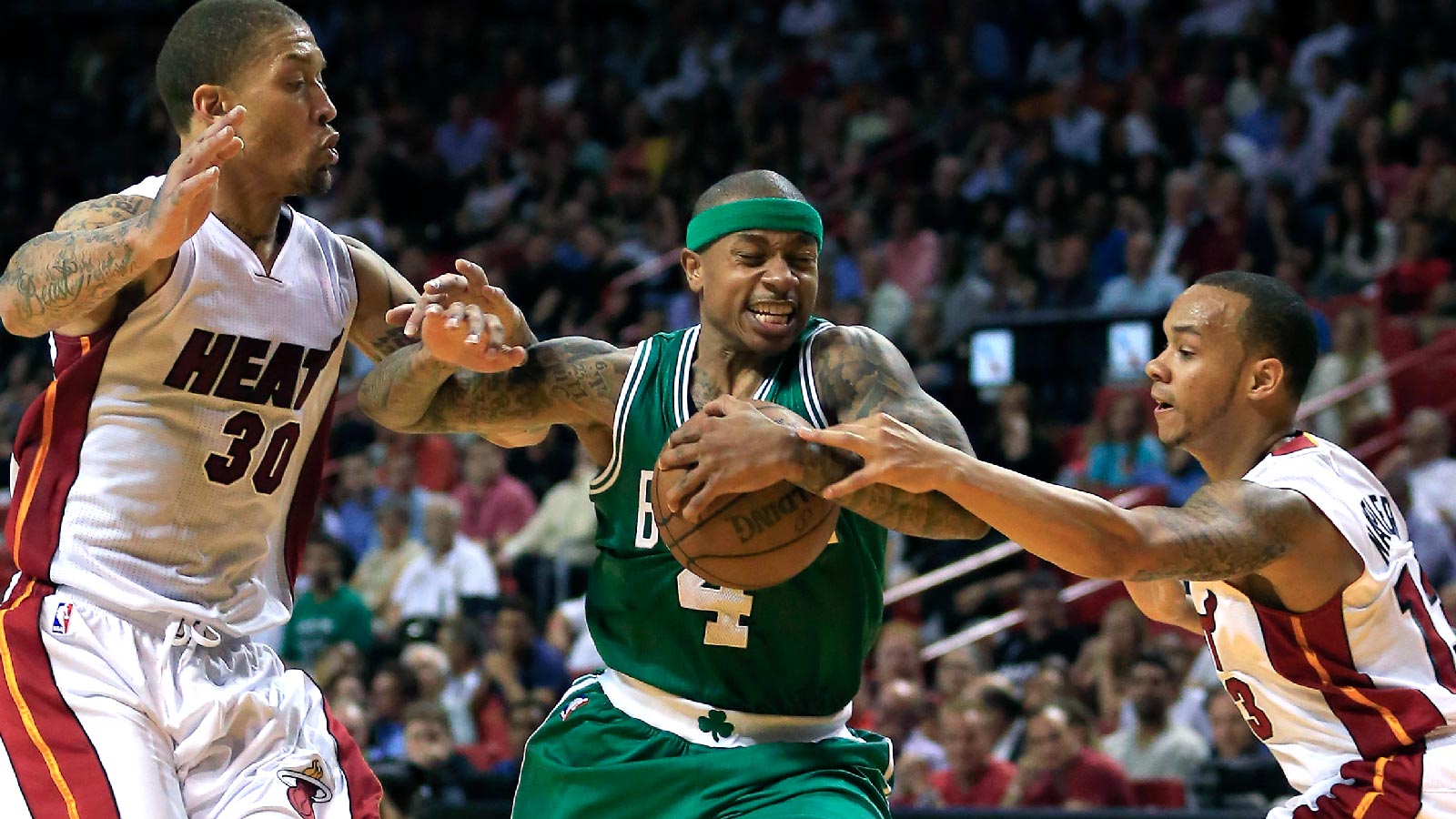 Boston Celtics guard Isaiah Thomas is the best player in the NBA who's 5'9″ or smaller, but height isn't an issue for him. He scurries around the court and makes as many shots behind the three-point line as he does in the paint and free-throw line.
Thomas has loftier goals than his current standing, though He wants to be the best little guy ever, according to MassLive's Jay King:
It obviously won't be easy, but Thomas may be on track to accomplish that goal. If the Celtics reach their ceiling as a team, there's a great chance Thomas will receive a boat load of credit for pushing them there.
(h/t: MassLive)
It's a tall task, for sure, and Thomas has a group of former "little guys" he respects a whole lot. "Allen Iverson," Thomas said first. After a brief pause, he continued, "Isiah Thomas — the older one. Nate 'Tiny' Archibald. There's a lot of them. But I want to be the best guy to ever play under 6-foot. That's a goal of mine and I'm going to try to reach that." If we're being exact, Iverson (6'0″), the older Thomas (6'1″) and Archibald (6'1″) were all listed at 6-feet or taller. Assuming that's the cut-off, their heights give the younger Thomas a better chance of reaching his goal. Still, he will have to surpass legends like Calvin Murphy – the shortest player, at 5-foot-9, to be inducted into the Hall of Fame.
MORE NEWS:
Want stories delivered to you? Sign up for our NBA newsletters.