Boston Celtics Forward Jonas Jerebko Is A Major Key To Success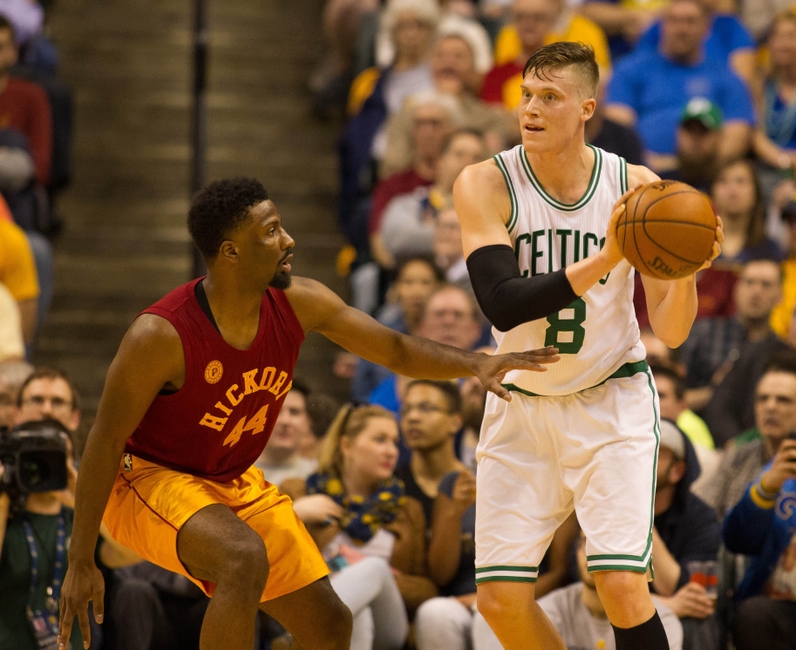 After being M.I.A. for most of the season, Boston Celtics forward Jonas Jerebko made a big impact last night.
He's not the flashiest player on the planet.  He's not even the best player on his own team.  However, Jonas Jerebko is extremely important to this Boston Celtics squad.
Jerebko didn't stuff the stat sheet against the Minnesota Timberwolves, but he provided exactly what the C's needed.
Jae Crowder has a bad ankle, which is concerning.  Crowder sat out most of last night's game, and it was up to Jerebko to really come in and produce.  He did all the little things that he had to in order to keep his team in the game.  Rebounded, hit a three, had a steal, and provided energy.
More from Chowder and Champions
There's a reason the Celtics re-signed Jerebko two seasons ago, and there's a reason they picked up his option.
He needs to start being more consistent to really help out the Celtics bench unit, but he's always hustling.  Those intangibles make him a key cog in this Boston Celtics machine.  Jerebko had nine points and six rebounds against his former team, the Detroit Pistons, on Saturday.
Could he be traded this season?
Without a doubt. He's on the last year of his contract and hasn't hit age 30.  It seems Brad Stevens has picked Jerebko and rookie Jaylen Brown over Gerald Green, who was brought in to provide some serious offensive punch.
Now Green hasn't done much, but if you remember, Jerebko had himself a hell of a series against the Atlanta Hawks in last years playoffs.  In games three and four, both wins for the C's, Jerebko had a double-double.
Want your voice heard? Join the Chowder and Champions team!
The bench looks like it's slowly starting to come together.  It needs a lot of work, but if Jerebko can be more consistent with his shot this team takes another step in the right direction.
This article originally appeared on