Boston Celtics Extend Future of Back Court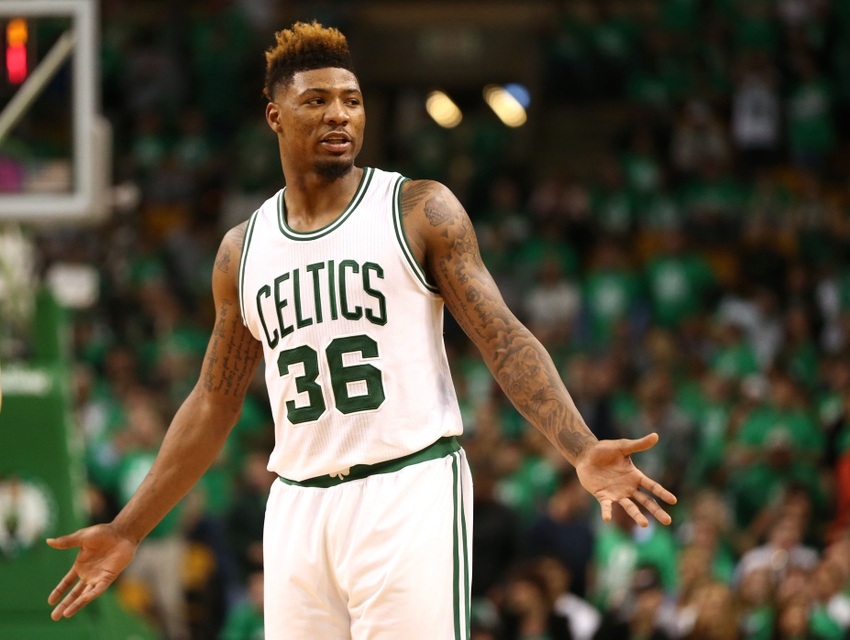 The Boston Celtics have picked up team options for both Marcus Smart and Terry Rozier
With the deadline to pick up team options on contracts passing, it is not surprise that the Boston Celtics secured both Terry Rozier and Marcus Smart for another year. It is a third year option for Rozier and a fourth year option on Smart. One other guard, however, did not get his option picked up. It comes at no surprise that James Young was given no extra security, and he will need to earn every penny he makes this season.
The Celtics already have one of the most dynamic starting back courts in the NBA. Isaiah Thomas has been one of the most balanced offensive guards in the league, and Avery Bradley has cemented himself as a premier defender. They both have also proven that they can contribute as two way players, and the Celtics could already feel comfortable with their guards.
More from Hardwood Houdini
The guard position has been a strength since Stevens joined the team, and they realize how important that position has been to him. By extending their next two guards, the Celtics are giving themselves arguably the deepest core of guards in the NBA.
They have high hopes for Both Rozier and Smart, and their future plans may not limit them strictly to the bench. The Celtics have always been patient with their guards, and they continue to keep the long term in mind with these two. there is no telling how contract negotiations and free agency will work in the future. The Celtics have set themselves up so that they could lose any guard on the team, and still have a replacement that they are confident in.
This is continuing a trend of rewarding the people that they believe in. Both Ainge and Stevens were extended, making it an easy decision to trigger these team options. The Celtics have done nothing but support both these guards, and they continue to be excited about the players that they grow into.
Both Smart and Rozier have embraced Stevens' system, and while their talent is yet to be optimized, the Celtics are willing to show the patience that is needed before they can be at their best. These two guards have embraced the aggressiveness and pace that has been a key part of the Celtics, and their defensive effort has separated them from the other guards that are behind them.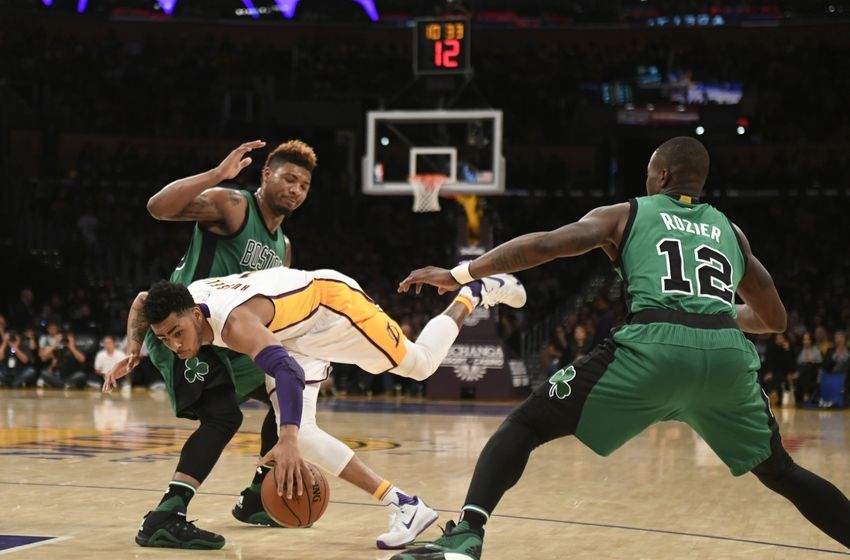 The Celtics are securing one of the youngest cores in the NBA, and that continues to leave a lot of excitement about the future. They brought in their first year veteran player in Al Horford this offseason and that has put them in a great position to contend right now. that being said, their potential in the future continues to be one of the best in the league.
The Celtics understand which players they want to be a part of that future and these team options have further confirmed that. Throw in Jaylen Brown and the two other Brooklyn Nets picks, and the Celtics could be getting some of their best talent right around when Smart and Rozier should be ready to be developed players, particularly on the offensive end.
The Celtics have had a lot of roster insecurity and uncertainty in the Stevens era, and that is finally starting to shift. The Celtics have finally assembled some of the talent they need to contend and they are wasting no time in giving these players the security that the likes of Ronjon Rondo and Jeff Green could not get when Stevens was brought in.
The Celtics have been building toward a goal, and they continue to get closer and closer to realizing that goal. These extensions are yet another minor step towards becoming the kind of team they have envisioned.
This article originally appeared on