Danny Ainge: Celtics 'hoping to play 100 games this year'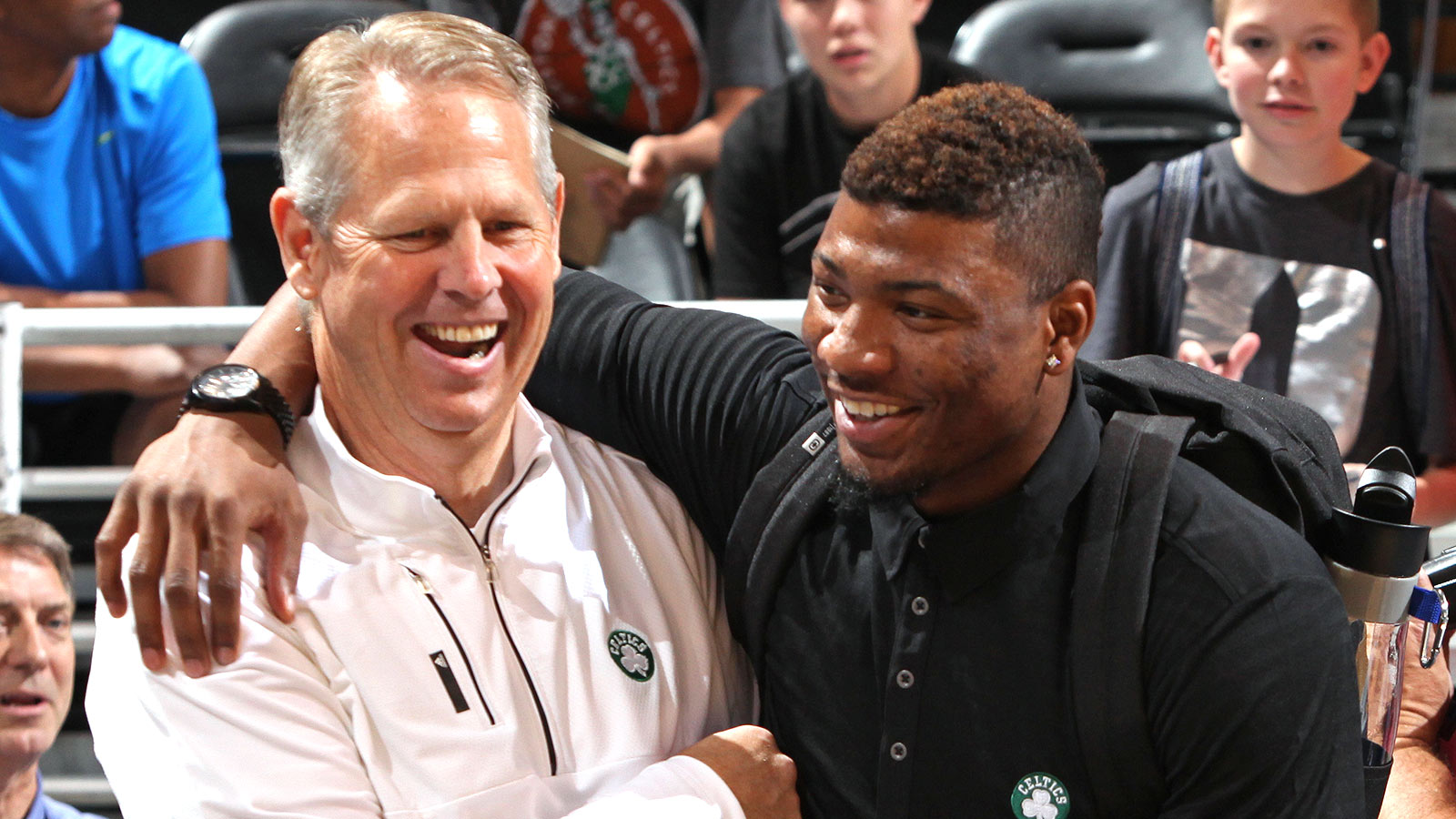 Ask a fan of the Boston Celtics if two years ago they expected their favorite team to make the playoffs in 2016, and you'd probably get laughed at.
But somehow, just two years after trading Paul Pierce and Kevin Garnett and less than one season after trading Rajon Rondo, the Celtics aren't thinking about the lottery. They're thinking about the playoffs.
Here's what team president Danny Ainge had to recently say about Boston's upcoming campaign, per MassLive's Jay King:
Asked about team depth, Ainge replied, "We do have a lot of players and we're hoping to play a lot of games this year. We're hoping to get to the playoffs, those are our goals. We're hoping to play 100 games this year, and you need a full roster." The regular season includes 82 games, so you can do the math. Ainge isn't thinking about the lottery anymore.* He'd like to win some playoff games, thank you very much. (*At least not with regards to his own team's pick. Reminder: even if the Celtics make the playoffs, they could land two lottery selections depending on how the Nets and Mavericks finish.)
There's a strong chance Boston makes the postseason, but unless Ainge is including the preseason, 100 games means a trip to the conference finals. That seems unlikely, but in-season trades, injuries and other variables give the Celtics a puncher's chance.
(h/t: MassLive)
MORE NEWS:
Want stories delivered to you? Sign up for our NBA newsletters.