Bojan Bogdanovic: 'I have now become a fan of the NBA'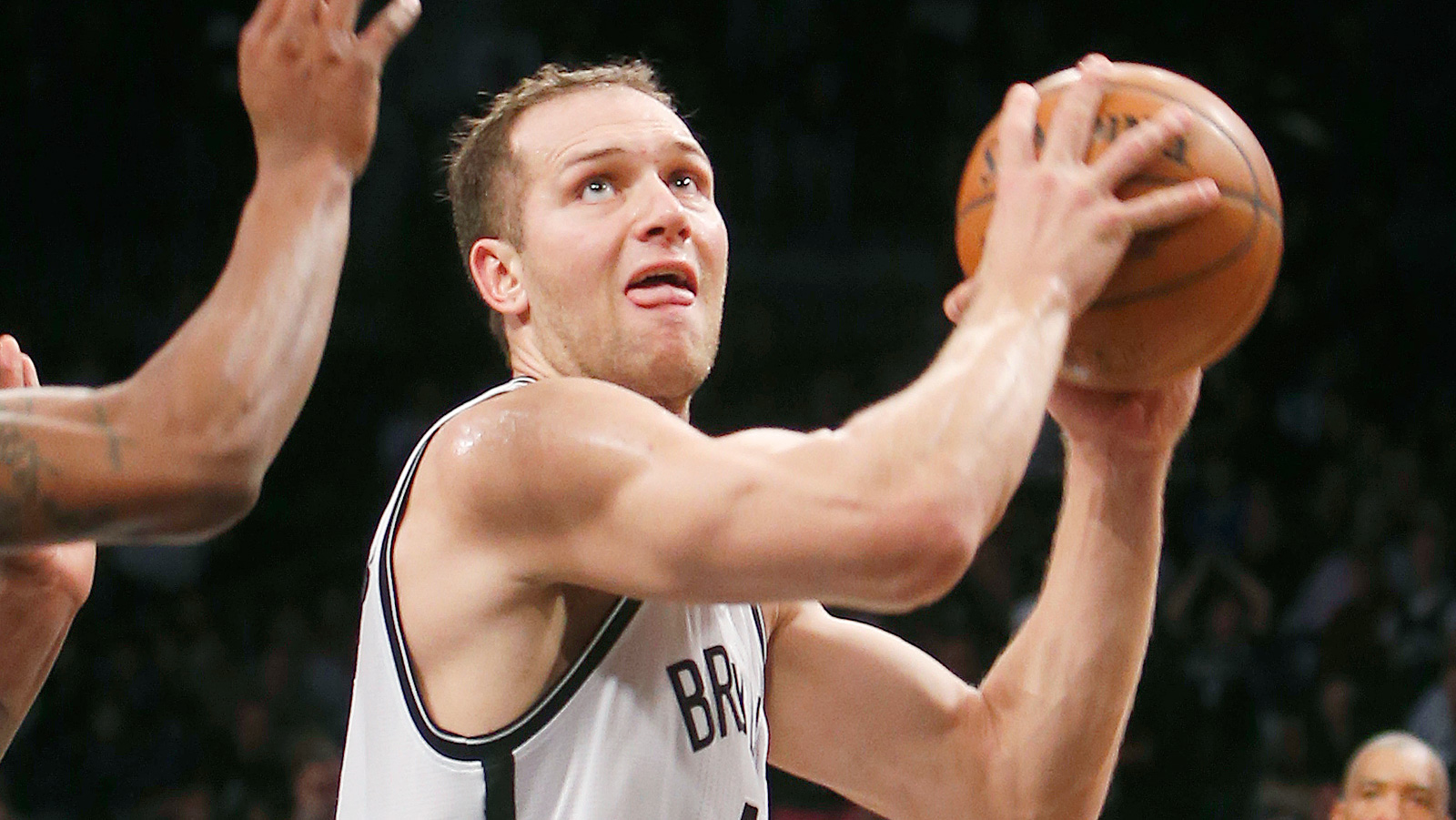 Bojan Bogdanovic plays in the NBA. Thus, it shouldn't be shocking that he watches the NBA. Apparently, that's not the case.
Devin Kharpertian did a feature on the Nets rookie over at The Brooklyn Game, and in it, Bogdanovic revealed a couple of surprising facts, like how he never really watched the NBA until coming over to the States:
Bogdanovic averaged 9.0 points per game before eventually being named Second-Team All-Rookie. Maybe he has an opinion on the other rookies after all this basketball he's watched.
(H/t to The Brooklyn Game.)
Photo Credit: AP Photo/Jason DeCrow
"Honestly, before arriving I was not a big fan of the NBA, that's why I had decided to stay in Europe, in Fenerbahce," Bogdanovic told HRT, according to NetsDaily. "But when I arrived, I saw that it was really another world, a world unto itself, everything is arranged differently. I can say that I have now become a fan of the NBA."

Though Bogdanovic may have wanted to stay in Europe, it also wasn't that easy to bring him over. The Nets could only spend a little over $500,000 towards a buyout under the rules of the collective bargaining agreement while Bogdanovic was under contract with Fenerbahce, and there were rumors that his buyout was as high as $2 million. But Bogdanovic also signed with a European agent in February 2014, which may have indicated he wanted to stay back at that time.