Boban Marjanovic is making Andre Drummond a better player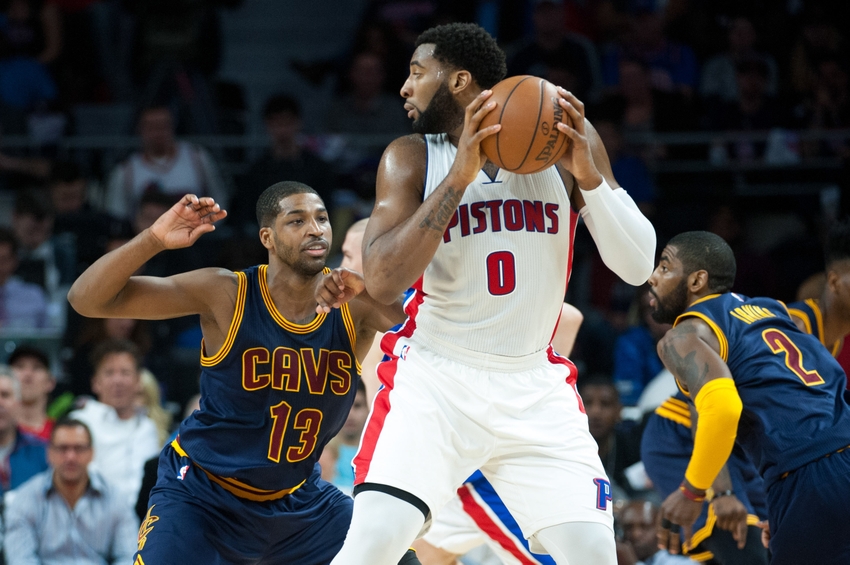 Detroit Pistons' center Andre Drummond has the weight of the franchise on his shoulders. He's the Pistons' best player by far, but he still has large holes in his game to fill. With the signing of 7'3" Boban Marjanovic, Drummond is already on the path to becoming a more complete player.
Andre Drummond used to be a one trick pony. He'd set a screen, roll, catch the ball, and dunk.
Shortly thereafter, he was asked by Stan Van Gundy to develop a go-to offensive move to be more of a force offensively.
Drummond responded by adding a sweet baby hook shot with his back-to-the-basket game.
Now Drummond needs to take another leap offensively after signing a max contract this summer to help his team get back to the conference finals, and it appears that free agent acquisition Boban Marjanovic is going to be pushing Drummond in the right direction.
The 6-foot-11, 279-pound All-Star center was usurped last month with the addition of the bigger, taller Boban Marjanovic.

And it's already creating, ahem, some friendly tension on the court.

"I was telling the guys after we got done playing our first pickup game, that might have been the first (time) I've been really frustrated playing against someone," Drummond said Monday, appearing at the Jalen Rose Leadership Academy celebrity golf outing.

"It's so hard to score on him."

"I couldn't back him down," Drummond said. "He's 7-3, he's pretty agile too, so if there's anything soft in the air he's going to get it. So if I wasn't trying to dunk the ball, I wasn't scoring."
Drummond didn't stop the compliments there.
"Boban is a hell of a player," Drummond said. "He's been a huge addition for us, and he's definitely going to be a big help for us throughout this season as well."

Better than what you thought?

"Absolutely."
The impact Marjanovic has in games is just a small sample of the impact he's having on the team overall.
Having a player of his size and skill-set in practice to challenge the team's best player in Andre Drummond is a tremendous asset.
Hopefully it pushes Drummond's game to new heights and at an accelerated pace.
The Pistons will need a big leap from Drummond, along with other key players, if they hope to shock virtually everyone and contend with the best of the best in the NBA.
This article originally appeared on