Blazers vs. Kings: Three Observations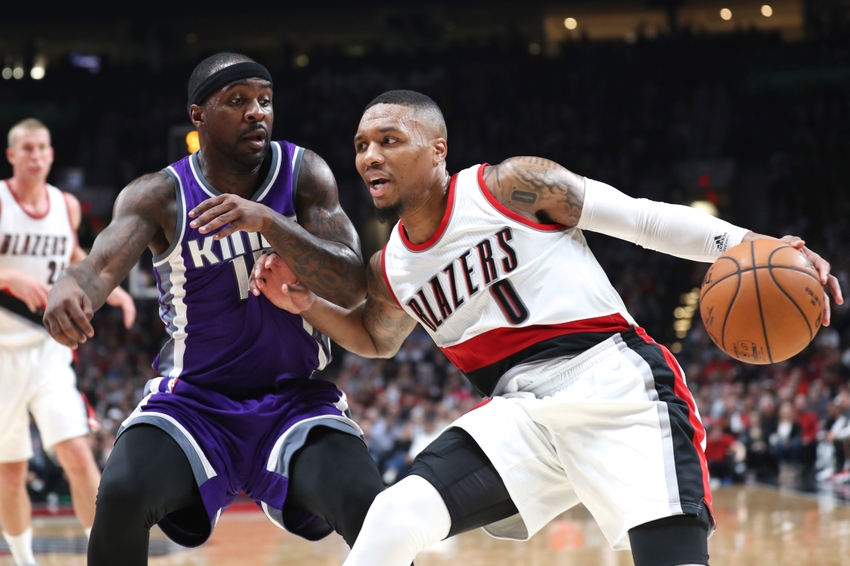 Takeaways from the Portland Trail Blazers victory over the visiting Sacramento Kings
Fresh off of a tough loss against the Los Angeles Clippers, the Blazers toughed out a victory against the Sacramento Kings. Sacramento's post offense, led by Demarcus Cousins, gave Portland fits during stretches and even pushed the game into overtime.
However, Damian Lillard and C.J. McCollum led the way to victory with their scoring, while Meyers Leonard and Mason Plumlee provided the much needed hustle in the post. Our starters played great, and our bench provided some much needed help, as Friday's game proved what a complete team victory truly means.
Here are three things that stood out.
The Blazers' Rookie Is Good
Jake Layman could turn out to be one hell of an addition to this team. After his garbage minutes against Golden State and Los Angeles, Layman earned some more time and didn't disappoint. From running floaters to beautiful three point shots in rhythm, Layman has proven his worth and then some for the team so far. We've needed another three point threat to stretch the floor, and as Layman continues to grow his confidence, I see nothing but a bright future in Portland for the rookie.
Starting with Energy
The first five minutes of the game saw some much needed energy after the recent loss to the Clippers. With respect to Al-Farouq Aminu, the presence of Leonard really opened the floor for the Blazers and allowed them to run the floor more efficiently. The addition of a true three point threat into the starting lineup really spaced the floor and allowed the offense to work well. The spacing gave Portland the ability play fast more than any other game this season.
A new offensive tweak was needed after that lackluster Clipper game, and the hot shooting and fast break offense turned out to be a breath of fresh air for most of the game.
Closing it Out
Although Portland started out strong in most of the quarters, they had a lot of trouble holding onto that momentum.
More from Rip City Project
After a 13-0 run by Portland to take the lead late in the fourth quarter, a scrappy run led by Cousins sent the game to overtime. The run stole momentum and sent the Blazers into a flurry of heavily contested shots. Granted, McCollum and Lillard made a ton of those shots, but the lack of composure was evidenced with sloppy defense and turnovers which turned the game into a nail biter.
This was the theme throughout the whole game. The Blazers built leads and put together some solid runs, but they really had to grind this game out for the win. There is a ton to work on after this game, yet a tough win like this can help build some chemistry and trust with one another.
This article originally appeared on