Blazers Trade Market: Time To Get Realistic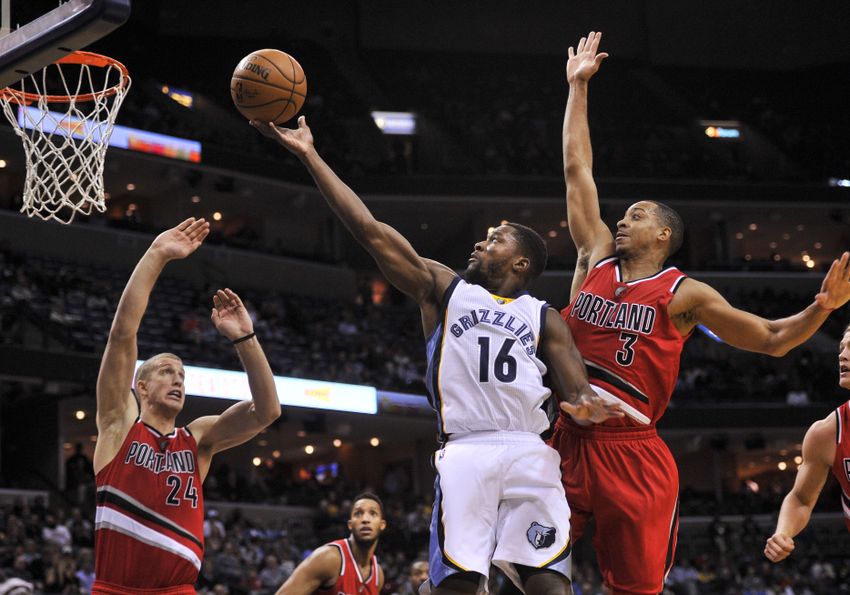 Remember, The Blazers Must Give In Order To Get
With December 15th right around the corner, trade talks are getting louder and louder. On that day, teams can start dealing newly acquired free agents. Every fan has their opinion, with that resonating more than ever with the Blazers right now. Almost every NBA website, including RCP, has put forth their own theories on who to trade, who to go after, etc. Recently we've talked about dealing with the Magic, looking at Greg Monroe and Demarcus Cousins… the list goes on.
But for us fans, we have to remove our bias and look at this market realistically. I mean, it's easy not to. In today's digital age, you can read practically anything you want from biased opinions to even false facts. We can basically cater our news to fit whatever theme you want it to.
The reason I bring this up is simple: we can't just propose trades of guys we want to get rid of. NBA General Managers get paid a lot of money to make these types of decisions. They analyze each player from an eye test, statistical analysis to projected scoring algorithms that makes anyone's heads hurt. Hell, even Brad Pitt's character in Moneyball just said screw it, I'm going to hire a nerd to do all that for me because it's just too much work.
Right now, it's easy to distinguish who the Blazers should try to move, and who they should keep. We're only considering players in the main nine player rotation.
TRADE:
Allen Crabbe: Not playing up to the money we're paying him. He so far isn't close to that contract's worth.
Meyers Leonard: Hasn't blossomed into the player he wants to be. Yeah he can stretch the floor, but his lack of an interior game both offensively and defensively continues to frustrate everyone.
Evan Turner: Despite a recent upswing, his large contract limits Portland's offseason chances of free agency. He also still boasts one of the worst +/- ratings in the league.
Al Farouq-Aminu:  Almost in the keep section. Although he is our best defender, his lack of consistent offense has been a headache since he's arrived.
KEEP:
Damian Lillard: Obviously, despite his lack of defense.
C.J. McCollum:  Obviously, despite his lack of defense.
Maurice Harkless: Not only a great defender, but his shooting has improved and we have him on a great contract.
Ed Davis: He's scrappy, has a good contract, plays with heart and is a great rebounder.
Mason Plumlee: He's on the fence, but we have him here in KEEP due to his playmaking, athleticism and obvious chemistry with Lillard and McCollum.
When you look at this list, obviously the goal for a trade would be to only give up the "Trade" players. But, we have to be realistic: We aren't going to get a player we want without giving up someone from the "Keep" column.
The rest of the NBA is watching Portland. They know we want to make a move and they know who we want to trade. A team doesn't want to be in the position Portland is in, so why would they bring that on themselves and give up a key asset?
So if the Blazers make a trade, it's going to be one of two things. One option would be a small trade involving one of our bench guys (Side Note: Wow, we seriously traded Nic Batum for Noah Vonleh and Gerald Henderson… who got the better deal on that one?) The other option is that whether we like it or not, if we want a true quality player then one of those five keepers is gone.
It will be sad to see them go when it happens. Hopefully we receive an exciting player that will help strengthen our defense. But speculating that teams want our "headache" players isn't realistic.
More from Rip City Project
This article originally appeared on