Blazers to Receive a Defensive Boost Soon with Aminu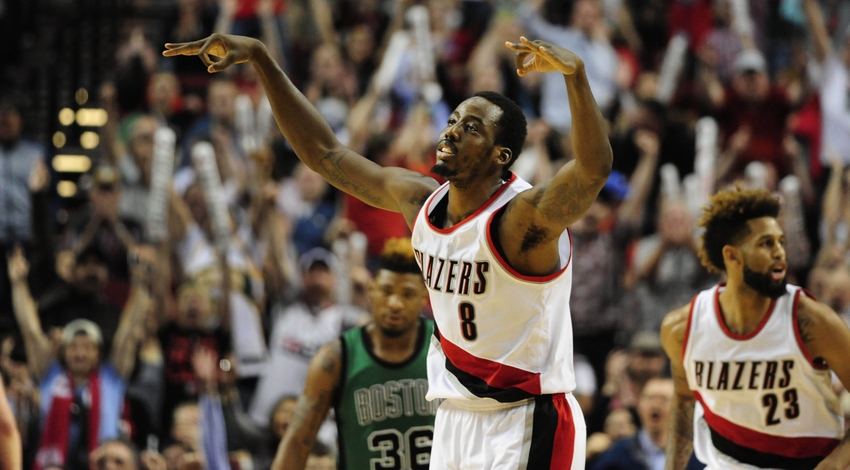 Al-Farouq Aminu goes through shooting drills Tuesday – Likely nearing return
With the defense in an all-time rut, the Portland Trail Blazers will receive a much needed boost soon. According to multiple sources, Al-Farouq Aminu went through shooting drills and sprints after practice – his first major step in a return to the court. CSNNW's Jason Quick was impressed with what he saw:
Al-Farouq Aminu moving much better today in shooting portion of practice. Saw him sprint and get lift while shooting.

— Jason Quick (@jwquick) November 29, 2016
Trail Blazers' beat reporter Casey Holdahl insisted that there is still no update on his return timetable. However, considering he has a strained calf and the medical staff wants Al-Farouq sprinting and jumping, it's fair to say he is close to a return.
More from Rip City Project
The Portland Trail Blazers will welcome Aminu back to the starting lineup with open arms. He is clearly their best defensive player. According the baskeballreference.com, Portland gives up 10.4 more points per 100 possessions with Aminu sidelined. The Blazers team defense has fallen apart the past eleven games without him.
Since his departure, Portland's defense has dropped to last in the NBA. Portland has now given up over 100 points in 17 of the 19 games this season. It's been ugly.
But on man's return will not solve everything. The Blazers were not exactly a defensive juggernaut with the Nigerian in the lineup. It will take a team-wide effort to begin to fix the damage. Luckily, Monday and Tuesday's practices solely focused on defense. We'll see if the Trail Blazers are ready to take defense seriously tonight versus the Indiana Pacers.
This article originally appeared on