Blake Griffin says LA Clippers-Warriors is no ordinary game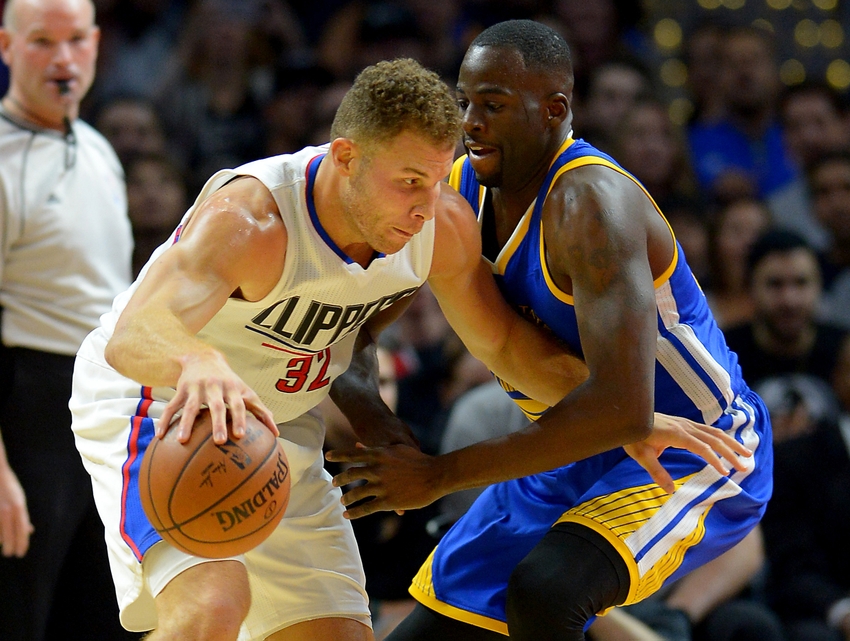 The LA Clippers face the Golden State Warriors for the first time this season on Wednesday, and Blake Griffin knows that it's no ordinary game for them.
The LA Clippers have their biggest game of the 2016-17 NBA season so far on Wednesday night. More so than the reigning champion Cleveland Cavaliers, who the Clippers crushed on the road 113-94 last week, it's their first matchup against their rival Golden State Warriors that gives us the biggest night of Clipper basketball through the first quarter of the season. And Blake Griffin is more than ready for it.
Most of the time, NBA players will approach a game, no matter the level of their opponent, and say "it's just another game," as if it's no different and a standard day at the office. Sometimes that may be the case, but it isn't if two top teams or rivals are competing.
This is the case on Wednesday at 10:30 PM ET at Staples Center, with the Clippers and Warriors going back to their 2013-14 first round playoff series (that L.A. won) who have had many competitive, physical encounters since.
"I'd be lying to come in and say it's just a regular game," Griffin said to Bleacher Report's Kevin Ding.
Griffin knows this isn't an ordinary game. It isn't the same as facing the Brooklyn Nets or Phoenix Suns. He knows that these teams have heated performances in their past, and he knows the physical matchup he's about to get into against the Warriors' two-time Defensive Player of the Year runner-up Draymond Green when they face off in the post.
When looking past any history these teams have, though, the Clippers simply want to make a statement that, after a recent spell of disappointing losses, they can compete with the NBA's very best. They want to continue this after defeating the Cavs. They want to show they're good enough to win the Western Conference this year, or at least not be a pushover against the Warriors in the regular season.
Want your voice heard? Join the Clipperholics team!
"They're a team that you have to beat to win a championship," Blake Griffin added. Beyond the literal truth in Griffin's statement as the LA Clippers will almost certainly (barring major injuries) need to defeat the Warriors in the playoffs to win a championship, it sounds like he's saying the team won't be good enough at that stage if they don't appear ready to compete now.
This article originally appeared on