Blake Griffin not interested in being recruited to Thunder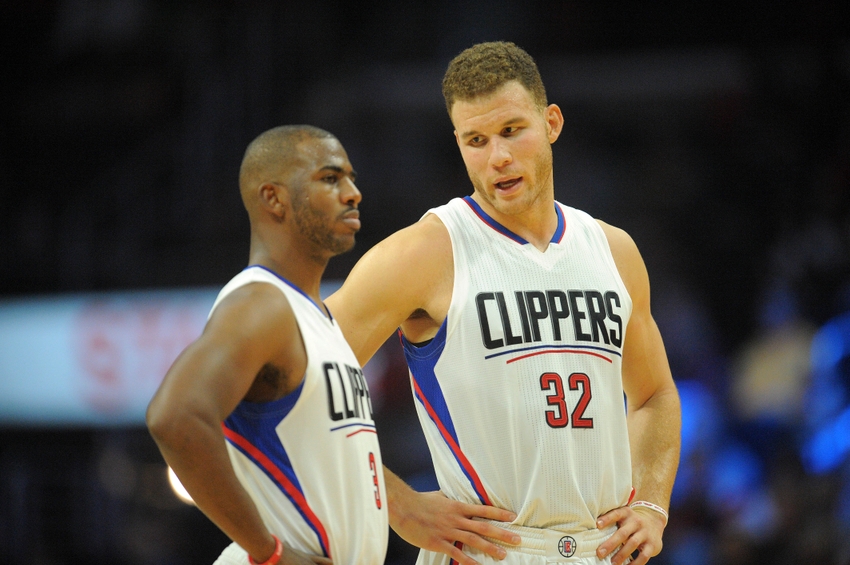 Blake Griffin couldn't be more focused on the LA Clippers, and he isn't interested in anyone trying to encourage him to join the Oklahoma City Thunder in NBA free agency next year.
Blake Griffin loves Los Angeles. He loves the home he's built off the court and with the LA Clippers, having the chance to contend on the court and enjoy comedy and entertainment ventures off the court that he can't so easily elsewhere. Clippers fans will always be pleased that they can reassure themselves of the chance Griffin will re-sign in 2017 NBA free agency when they know how many reasons he has to stay.
There's not much to indicate Griffin won't stay put so far, and we've already seen reports that he intends to do just that. However, even still, suggestions that he'll return home and join the Oklahoma City Thunder persist.
As Griffin said when talking to ESPN's Andrew Han, though, following the Clippers' dominant 111-80 win against the Portland Trail Blazers on Wednesday, those close to him at home know that they shouldn't bother with efforts to recruit him:
"People that I talk to and my friends and family from back home, I think they're … I would say true friends and family, where they know that my main focus is this season and this team. And they know that I enjoy playing here and I love this team, coaching staff, everybody. So they know that that's my main focus. So I think they pretty much know not to bring that up."
Griffin reiterating that he isn't thinking about free agency is what we'd expect to hear. Unless a star is Kingsy-levels of being disgruntled, they aren't going to say to the press they may be ready to sign elsewhere.
Sure, they might say they'll test the market when free agency draws closer. But for someone who's content like Griffin, starting a season in which the Clippers are making a desperate final run at a championship, these comments are generally expected.
However, adding that those close to him in Oklahoma know not to even bring up the subject is at least an interesting comment that he didn't need to mention. If Griffin doesn't even want to entertain joking notions that he needs to join the Thunder and Russell Westbrook as so many will suggest, he must be focused on the Clippers.
And these comments from Griffin aside, there aren't many reasons whatsoever as to why he'd choose the Thunder over the Clippers.
Despite having some nice young talent and Westbrook at the helm, the Thunder's future simply isn't as bright as the Clippers if Doc Rivers can keep this core in tact. Westbrook could be a deadly pick-and-roll partner with Griffin, but he'd also keep a lot of possession and take unsightly shots that could frustrate Blake (or anyone) in a hurry.
Plus, there's the whole entertainment industry issue. Griffin is a keen comedy enthusiast, he has a production company and is producing films (for example, a remake of Disney's "The Rocketeer"). Such interests can be pursued in Los Angeles better than anywhere else, especially Oklahoma City.
Want your voice heard? Join the Clipperholics team!
We'll be repeating this a lot when inevitable rumors emerge, but Blake Griffin is all about the LA Clippers. That will likely still be the case when he signs a new contract next summer, too.
This article originally appeared on