Blake Griffin knows LA Clippers face pressure to bounce back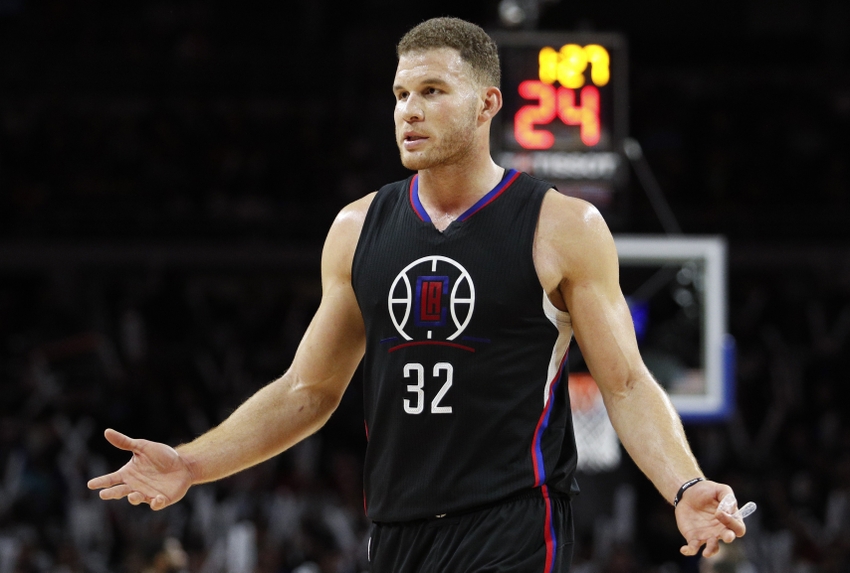 As the LA Clippers look to turn things around after a dreadful performance in Indiana, Blake Griffin is right to say it's time for his team to prove what they're made of.
The LA Clippers haven't lost much in their 14-4 start, but their 91-70 loss to the Indiana Pacers was by far their worst. Their typical energy was lacking, a sense of carelessness and struggle surrounded the offense as they racked up 20 ugly turnovers, and they ultimately got blown out by a disappointing Pacers team that didn't even have their clear-cut best player in Paul George. Rightfully so, Blake Griffin wasn't happy.
It was easily one of the worst performances in the Chris Paul era of Clippers basketball, and was actually the team's worst scoring output since December, 2003 when Paul was still a college freshman at Wake Forest.
If there was ever a time for the Clippers to leave such a performance behind them and snap back with a sense of urgency to rediscover their initial form from the first few weeks of this season, it's now.
Griffin knows this, and said to Rowan Kavner of Clippers.com that this is the time for the Clippers to really see what they're made of:
"I think lack of rest, lack of practice attributed to it, but I think lack of concentration is also a factor. Last two games, teams have just kind of done what they wanted to do. We haven't instigated.

"This is where you see what your team's really made of – when you have a bad stretch, have a bad couple games. We've got to stay positive and remember what made us successful and stick to that."
"This is where you see what your team's really made of," is exactly why the Clippers will be feeling some pressure on themselves to win next time around. They know 20 turnovers and 70 points against an inferior team isn't who they are.
Griffin is right that a lack of rest is a factor. The Clippers had the busiest November schedule of any team in the NBA with 16 games in a 27-day span, and haven't had two days off since October 28 and 29. With so many games coming thick and fast, and tremendous defensive intensity being maintained for most of this stretch, it's unsurprising the Clippers have eased up on the gas pedal a bit.
They even played three more games in this span than the Cleveland Cavaliers and had the same strength of schedule, which makes L.A.'s start even more impressive.
However, while the Clippers may have had a busier schedule than everyone else, tiredness and travel is something every other team has to deal with, too. It still can't excuse the lack of effort and focus that we witnessed against the Pacers.
Want your voice heard? Join the Clipperholics team!
To turn things around, Blake Griffin and the LA Clippers will look to their fourth contest in this six-game road trip against the Brooklyn Nets on Wednesday. Given the vast disparity in talent and the motivation the Clippers should have to snap out of this down spell after their first back-to-back losses of the season, this should (in theory) result in a big win for Doc Rivers' team.
This article originally appeared on