Blake Griffin is coming alive on offense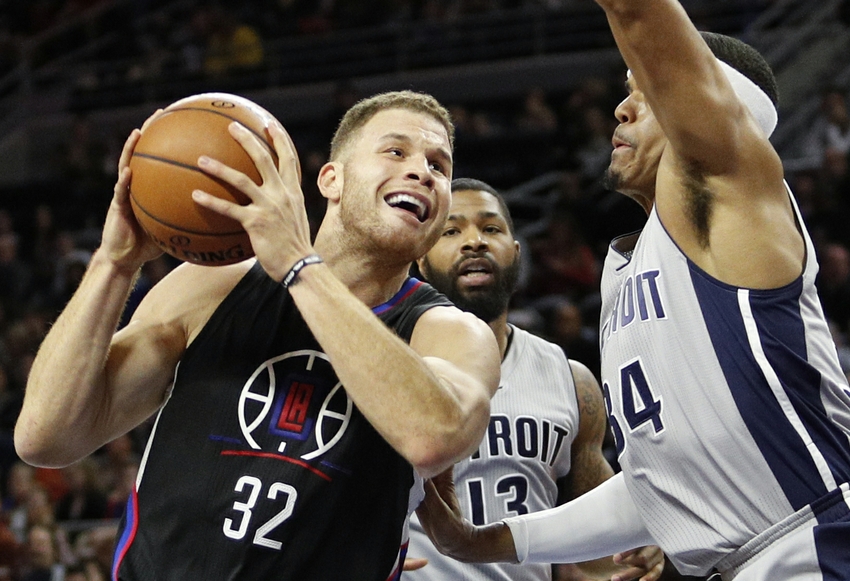 Blake Griffin seems to be emerging on offense.
Blake Griffin is known for his exciting defensive plays and his offense isn't the best. However, he has continued to improve his offense every year. Last year stats showed the Clippers were much better without Griffin.
The Clippers missed his defensive prowess.
In this season, stats have shown he has helped them on offense and defense.
Blake Griffin has improved his jump shots tremendously, has definitely worked on his three-point shooting, and has improved his passing abilities as well.
According to an article by fox sports.com, this season by far is Blake Griffin's best season through 17 games.
Evidence of Griffin's offense improving is in the tweet on being 3rd on the Clippers all-time made FG leader board.
This season, he is nearly averaging a double-double. He is averaging 21.3 points, 9.1 rebounds, and 0.6 blocks per game. Blake Griffin has made three pointers this season and it is unusual for him to attempt those shots.
Also, one of those three pointers that he made came in the loss to the Detroit Pistons on Friday night. In this game he scored 24 points. Also he had 3 rebounds, 4 assists, and 1 steal.
His stats aren't stellar yet they still make a difference in the game. Lob City lost to the Pistons, which makes it look like his performance doesn't make a difference in the game. He was one of four players in double figures on the Clippers. One of the reasons they lost was two of their starters did not reach double figures.
Speaking of double figures they lost by eleven points. This is only the third loss for the Clippers in 17 games. Currently they hold the second best record in the NBA. Lob City had the best record in the NBA, before they lost tonight.
Defense wins championships and offense leads the way their. Also, Lob City finds players who are defense minded first, but are great on offense.
Some good examples of this include Chris Paul, Jamal Crawford,and  J.J. Redick. Blake Griffin is working his way up to be good on offense. He is still improving daily.
Blake Griffin has come a long way since his rookie season.
This article originally appeared on