Billy Donovan won't talk to Kevin Durant about free agency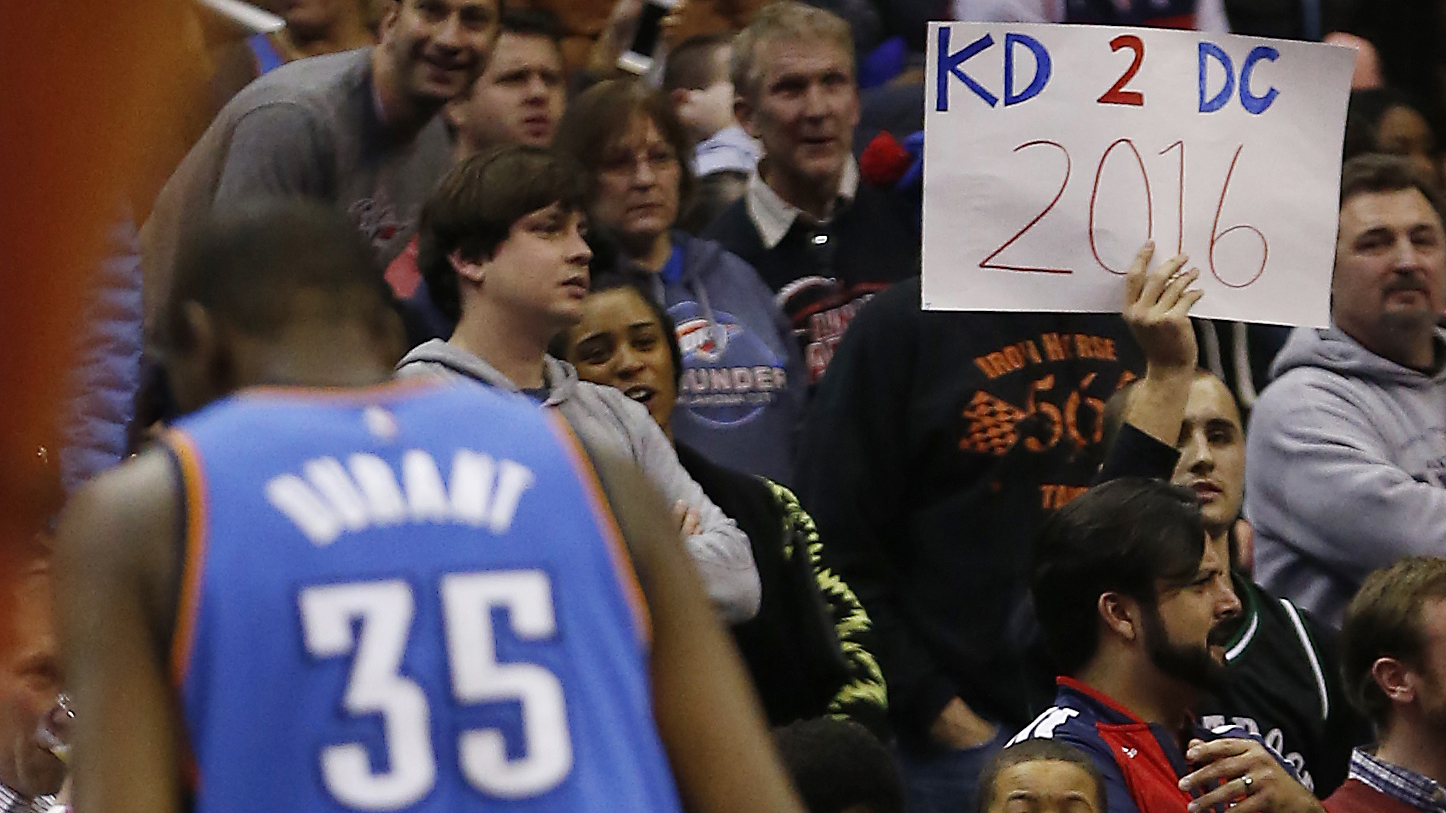 Expectations aren't exactly low with Billy Donovan in his first season as head coach of the Thunder. The team is expected to immediately return to title-contending status, with little margin for error.
There's also the giant elephant in the room that can't be ignored: Kevin Durant's impending free agency. One might think that Donovan would address this issue early on, but as he told Royce Young of ESPN, he won't even broach the subject.
"'I have never, and will not talk to Kevin about that. I don't want to. That's his personal situation. I came in here because of the shared vision I felt with the organization and the core values and what it represents.'"
Once the season ends and Durant's free agency begins, however, Donovan will likely be one of the first people to call Durant.
(h/t ESPN)
Photo credit: Geoff Burke-USA TODAY Sports