Billy Donovan's goal: Make things easier for Durant and Westbrook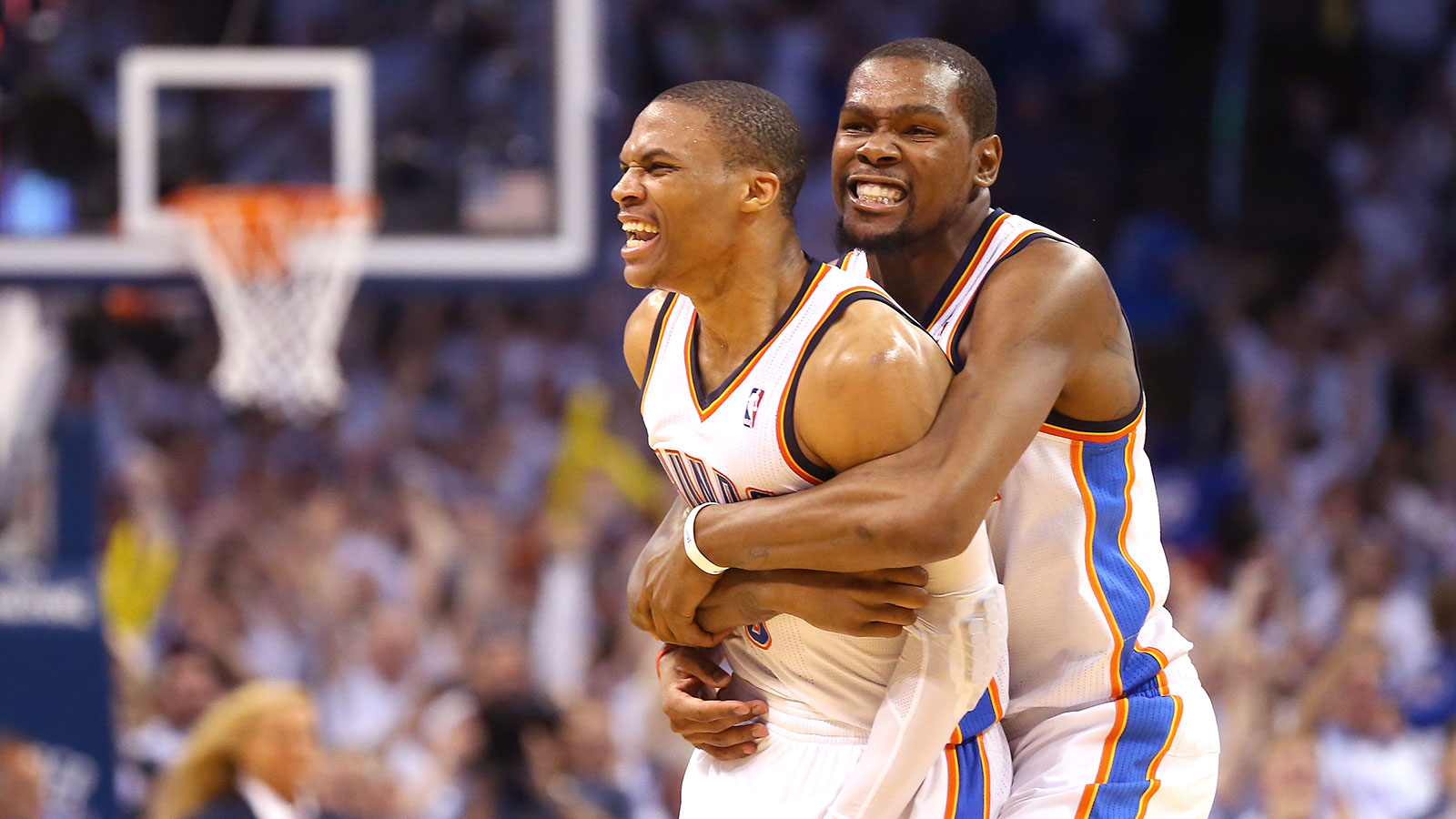 Russell Westbrook and Kevin Durant are two of the best basketball players on the planet, capable of single-handedly taking over a game and carrying their team to victory. However, just because they can do those things doesn't mean they should always have to. That's one of Billy Donovan's main goals as he begins his coaching tenure with the Oklahoma City Thunder: make things easier for Durant and Westbrook. Darnell Mayberry of the Daily Oklahoman has more:
"'I think the other piece, as they've probably gone through their careers and as they've grown and they've matured and they've seen so many different things, is trying to create an environment for those guys where they're also getting some help,' Donovan said. 'They're helping the other guys, the guys are helping them and trying to create a situation for those guys where maybe they don't feel like it's just all on their shoulders. They have some help.'"
Donovan also said that he doesn't want to take away from what makes Durant and Westbrook so special. He's not going to take the ball out of their hands, he's actually going to make it easier for them to get the ball in situations where they're most likely to succeed.
(h/t The Daily Oklahoman)
Photo credit: Photo by Ronald Martinez/Getty Images