Big Ten: The Case For Northwestern To Make First-Ever NCAA Tournament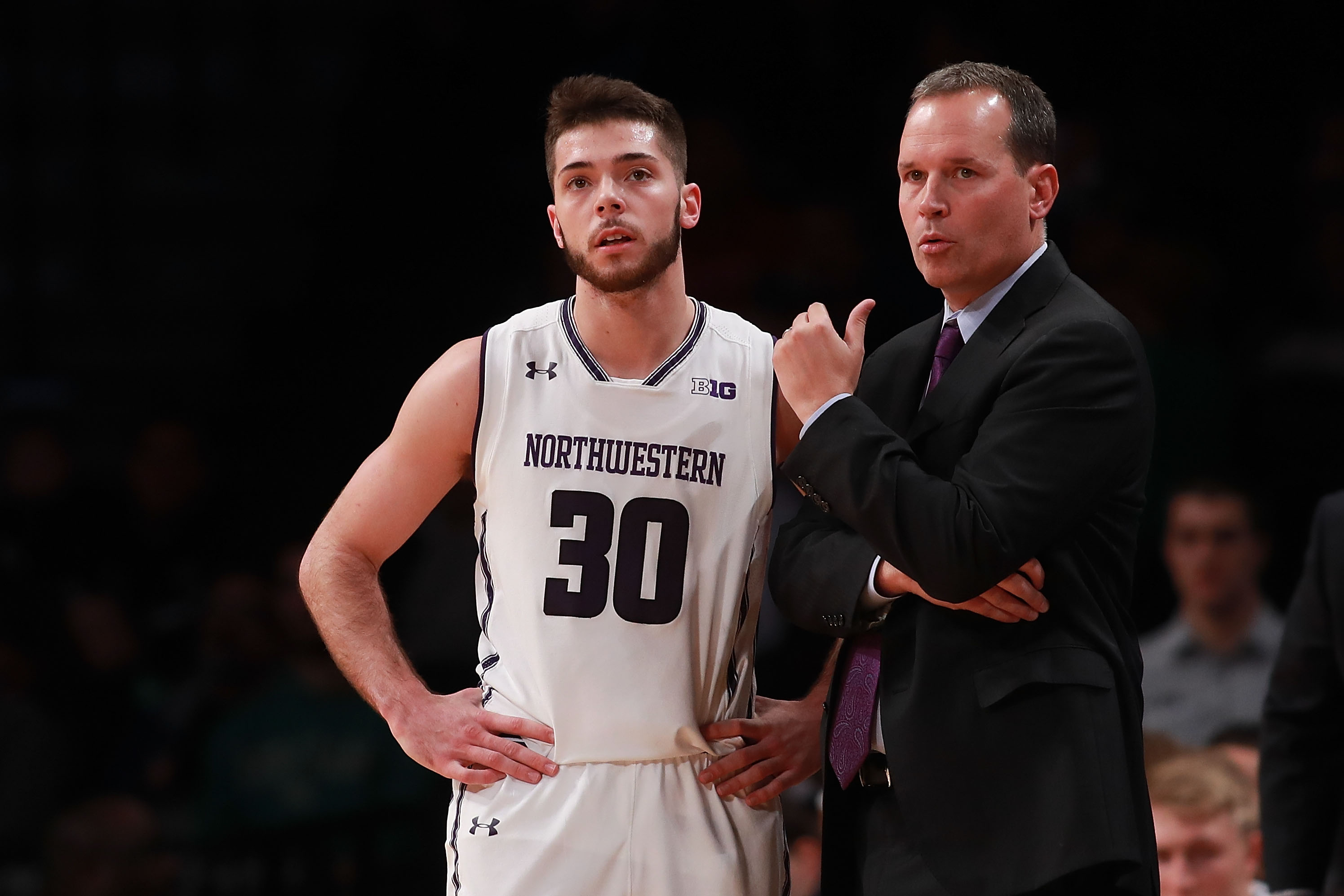 The Northwestern Wildcats have been in the Big Ten since 1953, but not once have they appeared in the NCAA Tournament.
Northwestern does things a little different than most other college basketball programs. You won't see any one-and-done freshman coming through Evanston. You also won't see the Wildcats playing in front of 15,000 fans at home.
Incoming recruits not only need to be skilled basketball players, but skilled in the classroom. According to the 2017 U.S News "Best Colleges" list, Northwestern ranked No.1 in the Big Ten.
Great for students looking for an education, but the harsh academic requirements make it difficult to land top-tier recruits.
The Wildcats play in a relatively small home arena, seating only 8,100 people. Only Big Ten newcomer Rutgers plays in a smaller venue (8,000). Compared to conference powers Ohio State (19,049) and Indiana (17,357), it's hard to imagine recruits being blown away by the atmosphere.
What makes it so interesting, is that Northwestern doesn't care. They don't pretend to be something they are not. The 2016-17 team has ZERO transfer players, something that is unheard of in Division I basketball. Recruits that come to Evanston expect to be there for four years.
In fact, Northwestern athletics had a 97 percent graduation rate in 2015. No stat is more telling than the fact that Northwestern hasn't had an NBA draft pick since 1999 (Evan Eschmeyer).
The downfall of having such rigid standards, lies in the Wildcats failure to appear in the NCAA Tournament. Not once since the "Big Dance" became a thing in 1939 has Northwestern punched itself a ticket.
Why This Year Will Be Different:
The 2016-17 Northwestern Wildcats are making fans believers again. Equal parts talent and cohesiveness, the purple and white have already padded their non-conference resume.
Despite losing in the Legends Classic championship game to undefeated Notre Dame, it was the game that got them there that made waves. Their convincing win in the semifinals over No. 22 Texas put the Big Ten on notice.
The win made their 20-12 record in 2015-16 look a lot less like a fluke, and more like a NCAA Tournament snub.
Fourth year head coach Chris Collins has gradually improved his record since taking over in 2013-14. With a roster 100 percent full of his own players, the culture he created has come full circle.
2013-14- 14-19 (6-12 Big Ten)
2014-15- 15-17 (6-12 Big Ten)
2015-16- 20-12 (8-10 Big Ten)
The current team is led by Vic Law, the red-shirt sophomore who was forced to sit out all of last year due to injury. As a freshman, Law was a key contributor who played more than 24 minutes a game. Through five games this year, he is leading the Wildcats in scoring at 17 points per game.
Although the Wildcats have plenty of size, they have relied on three point shooting to carry them this year. Northwestern is ninth in all of college basketball in three-point shooting percentage at 45.2 percent.
Law has also been the team's catalyst behind the arc, making an absurd 15 of 22 treys. Other Northwestern players who are hot from downtown are junior guard Scottie Lindsey (45.5 percent) and three-point specialist Nathan Taphorn (60 percent).
If the Wildcats make the tournament bracket, it would be an inspiring story. How fitting it would be for the Cubs to end their World Series drought and Northwestern to end their NCAA Tournament drought all in the same year. Northwestern is a mere 20 miles away from Chicago.
Yada, Yada, Yada
Northwestern sophomore Charlie Hall is no stranger to the spotlight. His mother, Julia Louis-Dreyfus, played Elaine on the legendary sit-com Seinfeld. His father, Brad Hall, is also in show business, appearing in TV shows like Curb Your Enthusiasm and Parks and Recreation.
The younger Hall has yet to appear in a game this year after logging 12 minutes in 2015-16.
This article originally appeared on