Big Al Makes Return to Charlotte With Pacers as the Hornets Look for Third Straight Win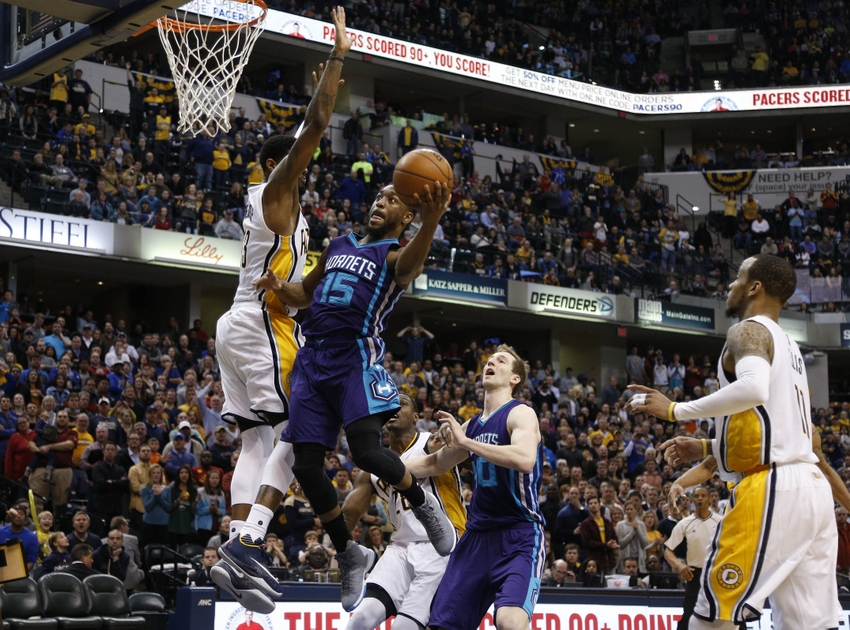 The Charlotte Hornets look for their third consecutive victory as Big Al makes his return to Buzz City with the Indiana Pacers.
After a strong start to the regular season, the Charlotte Hornets will be tested against the playoff-hopeful Indiana Pacers. This will be the first game of a three-game homestand at the Spectrum Center. Al Jefferson makes his first return to Charlotte since leaving this summer in free agency.
The Hornets will be without Jeremy Lamb (hamstring) and Roy Hibbert (knee) once again as their injuries continue to linger. Marvin Williams is questionable  with a viral infection but the safe bet is that he plays. Steve Clifford's squad has already dealt with a fair share of injuries this season but Lamb and Hibbert should be close to returning soon.
After spending three seasons with Charlotte, Big Al was an unrestricted free agent this summer and the Hornets chose not to try and re-sign him. Jefferson was one of the most high-profile signings in team history and while he did have a good career in Charlotte, the later stages were plagued with injuries. Hopefully, he gets a standing ovation when his name is announced.
More from Swarm and Sting
Charlotte Hornets (4-1) vs Indiana Pacers (3-3)
7:00 p.m. EST, Monday, November 7th, 2016 – Spectrum Center
Broadcast on FOX Sports Southeast
Match-up to Watch:
It sure would've been great to see ex-Pacer, Roy Hibbert, vs ex-Hornet, Al Jefferson, go at it in this one. Instead, second-year big man, Myles Turner, will try to assert his will on Cody Zeller. Turner is having a breakout sophomore season averaging 17.2 points per game, 7.2 rebounds per game, and 2.7 blocks per game.
Turner is super athletic and while Paul George will get his every night, shutting down Indiana's second most productive player this season should be essential for the Hornets. Zeller isn't the greatest interior defender but he might be able to match Myles' athleticism.
Prediction:
Hornets Win 102-95.
The Pacers are 0-3 on the road so far this season while the Hornets are only 1-1 at home. Indiana's struggles away from home are why Charlotte should win this one. It won't be easy but the Hornets have been great at home since last season.
This article originally appeared on