Ben Simmons reflects on how LeBron helped him this offseason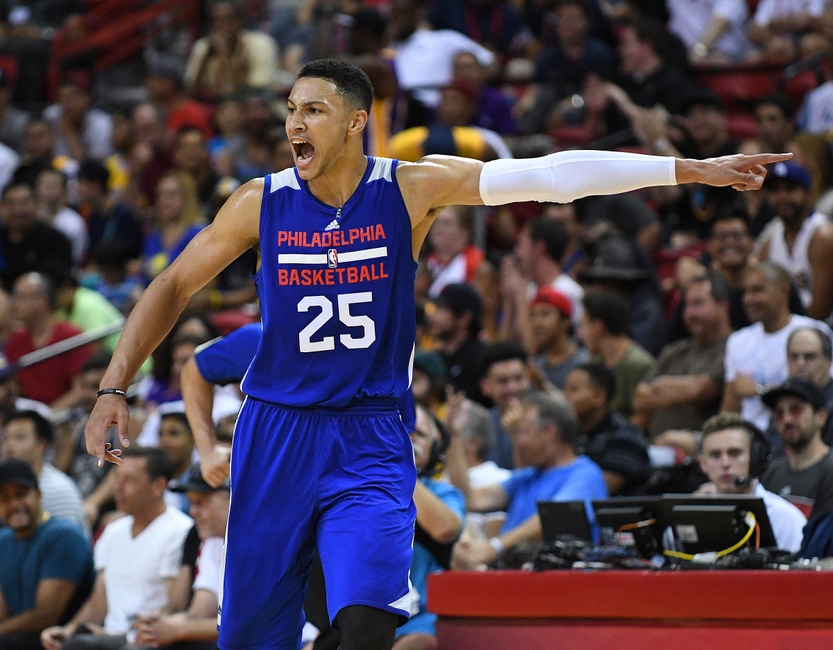 As Ben Simmons continues to be compared to LeBron James, he explains how the four-time MVP and three-time NBA champion helped him during the offseason. 
The Philadelphia 76ers haven't seen postseason play since 2012, and after years of tanking or whatever you'd like to call it, the franchise finally has some hope. With another high pick under their belt, the 76ers had a no-brainer of a decision with the number one overall pick this past summer.
Expectations are obviously sky high for Ben Simmons, but the Australian superstar feels confident after working out with LeBron James and Dwyane Wade this offseason. 
"Just being around him and learning from his habits and what he does has just helped me overall," Simmons said. "He'll be one of the first guys in the gym every day. It doesn't matter what day it is. He's one of those guys who gets the work in and enjoys the rest of his day. Just learning from him I think I can take a lot from what he's done. … He's done a lot for me. He's helped me experience things I need to learn."
Considering the expectations hovering over the head of Simmons, spending time with someone the stature of a LeBron could prove to do wonders for the rookie in year one. After all, one could argue that no athlete in their career has received more pressure than LeBron. Before being selected number one overall of the 2003 NBA Draft, fans were well aware of who LeBron was.
More NBA from FanSided: 
LeBron James, Michael Jordan, and chasing ghosts
Talking Everything That Dunks Must Converge
Durant, Curry pose for pictures at media day
How you could you not be, though? LeBron was all over magazines, commercials and he even had some of high school games televised on ESPN.
Now, Simmons isn't coming into the association with nearly the hype of LeBron, but some still believe he's a once in a generation type of talent.
There's no doubt Simmons has the potential to be an all-time great. However, we can only take the wait and see approach for now.
This article originally appeared on