Ben Simmons: Living Vicariously Through Sauce Castillo's Success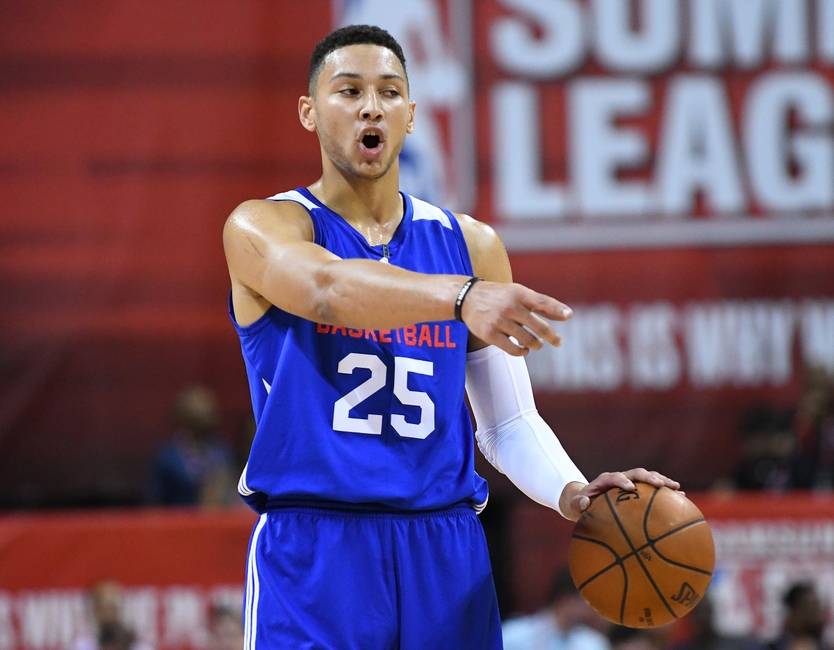 Ben Simmons of the Philadelphia 76ers has been out with injury for the last several weeks, but he's living vicariously through Nik Stauskas and his success.
In a moment, everything that seems good in life can go south.
That's what Ben Simmons had to face coming into this season of regular season basketball. He had built up a really positive vibe around him, being the top overall pick in the NBA Draft. Despite the critics who pointed to his lack of a jump-shot, Simmons was showing out in Summer League, and showing that he was leaps and bounds ahead of the rest of his draft class.
Then, one day in practice, Ben Simmons suffered a sprained ankle. When going through precautionary scans, the team realized Simmons suffered a Jones fracture in his foot. This would sideline Simmons for an indefinite period of time. The usual recovery time for this type of injury is three months.
Simmons had to go from being the top player in this rookie class who was up there for Rookie of the Year contention, to starting the year injured and on the sidelines. That's one heck of a downgrade. He has remained positive, it seems, though, and has lived vicariously through the team's success.
Simmons is clearly involved with the team, and has taken a liking to Nik Stauskas specifically. Stauskas has been having a huge season, finally developing confidence needed to do well at the NBA level and utilize his solid NBA skills. Every time he has a huge play that Simmons like, Simmons Tweets out something that has to do with Sauce.
Stauskas's nickname is "Sauce Castillo." Here is a grouping of "Sauce" Tweets from Simmons.
It seems like Simmons and Stauskas must be close off of the court, and those types of relationships actually do mean a lot to what happens on the court. It's incredible that so many Sixers have shown growth this season even before their top overall pick from this season has played one game.
When Simmons does make his return, it's clear that the team could make a leap up to a whole extra level, and that could be very scary for some teams who are looking to make the playoffs that have to face the Sixers down the final stretch of the season.
This article originally appeared on