BEARING IT ALL: Grizzlies mascot dances to 'Pony,' is still the greatest ever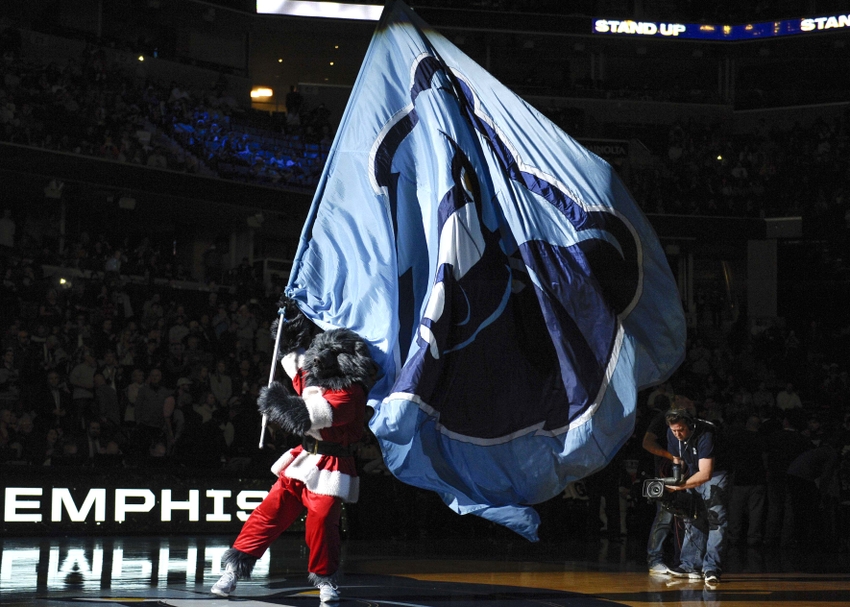 In Memphis, we don't talk.  We dance. CAUTION: The following content is not suitable for Grizzly Bear cubs (NSFGBC).
The Memphis Grizzlies' mascot, better known as Grizz, is notorious for his over-the-top stunts performed throughout home games at the FedEx Forum.  From trying his hand at re-creating halftime shows to executing high-flying dunks, Grizz is top-tier in the mascot world.
Another claim to fame?  Beating up other mascots with little regard for their mascot families.
In a nutshell:  Grizz is a savage. But it doesn't stop there.
Last year, during a rough playoff matchup with the San Antonio Spurs, the furry fan favorite climbed a ladder and jumped off, body slamming the Spurs' mascot through a table.
YOU HEARD ME, HE JUMPED OFF A LADDER:
Staged or not, this is a very long fall. Hats off to the Grizz for always risking his life to keep the Grindhouse's atmosphere electric, even in the midst of the most devastating of times.
More recently, the mascot continued his streak of Risky Grizzness, sealing his fate as the greatest NBA mascot of all-time.  During a timeout of the Memphis Grizzlies Western Conference battle with the Denver Nuggets, the Grizz decided to bear it all.
Taking off your clothes and dancing seductively to "Pony" in the middle of an interview:  Total Grizz Move.  The home crowd was in such disbelief that Grizz himself had to remind everyone that it was acceptable to cheer him on.
Although the Grizzlies are preparing for one of their longest road trips of the season, the Grind City faithful can catch their favorite mascot in action again on Nov. 19, when the Minnesota Timberwolves visit the Memphis Grizzlies for their third meeting this season.
Until then, we leave you with the GIF of the century courtesy of BSB's very own, Ryan Snellings:
This article originally appeared on