Ayesha Curry hits three against Stephen Curry in pickup game (Video)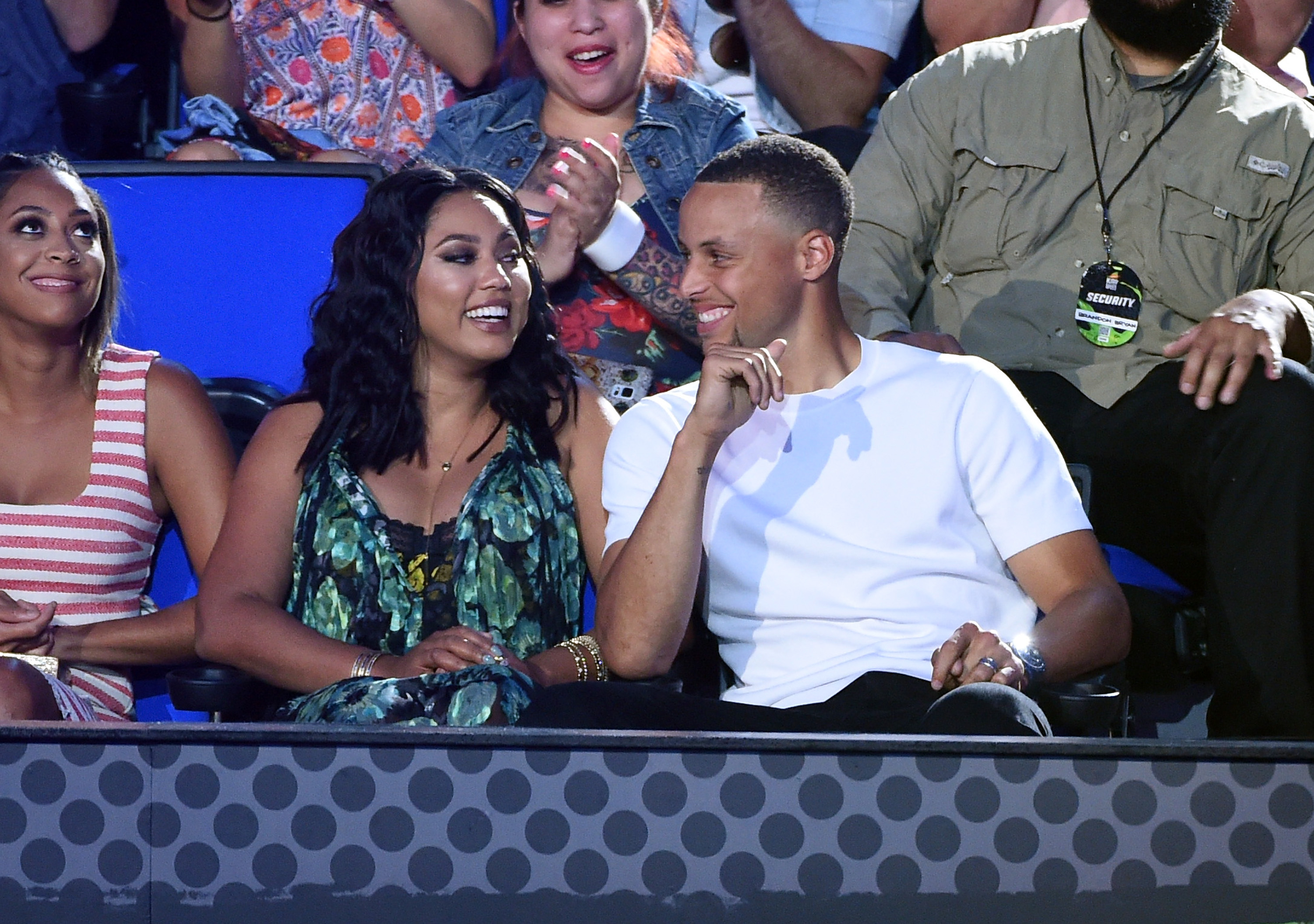 Ayesha Curry was playing against Stephen Curry in a pickup game in China. She proved her husband isn't the only one who can knock down threes.
Stephen Curry may very well be the best shooter we've seen in the history of the NBA. The rate and efficiency that he shoots with from distance is unheard of at this level of play. However, he may not be the only person under his roof with that ability. And no, it's not Riley out here draining triples. Instead, it's Ayesha Curry.
Ayesha and Stephen were both in China for the past weekend. Of course, basketball never sleeps and the couple got involved in a pickup game. After being matched up on opposing teams, though, Ayesha decided to show her husband that she too has some range.
With the ball moving through her team, Ayesha Curry got the rock at the top of the key. Without hesitation (just like her husband) she let it fly. Granted, her form wasn't nearly as picturesque as her husband's. As Shawn Marion will tell you though, the result matters way more than the look. And Ayesha Curry is getting buckets:
A video posted by Ayesha Curry (@ayeshacurry) on
Obviously it's pretty cool to see the wife of a once-in-a-generation shooter shooting and making from long-range. However, we've got to talk about the defense—or the lack thereof. The aforementioned Riley Curry could have gotten a hand up better than Ayesha's man on this play.
Needless to say, Stephen Curry probably had a long flight back to the United States from China. No spouse is going to do something in their partner's profession (especially when that profession is basketball) and let it just slide under the radar. Now we wait and see if anything else happens. If Steph starts his own cooking show here in the future, we'll know he took this three personally.
This article originally appeared on