Avery Bradley Has Been The Celtics' Saving Grace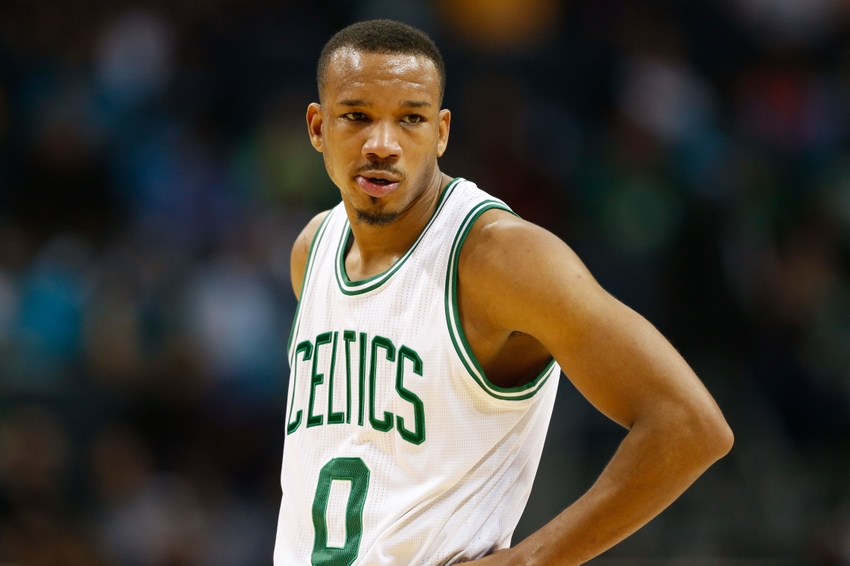 Boston Celtics guard Avery Bradley is proving that ceilings don't exist, as he's continued to grow his game at an unprecedented rate
The NBA is a league that has historically been predicated on tall and talented players. However, there are always a few that have tried to break that mold. During the 2016-17 season, that onus has fallen on Avery Bradley of the Boston Celtics.
He's become the team's best rebounder at 6-foot-2 and second most reliable scorer next to the 5-foot-9 Isaiah Thomas. That in itself is an NBA anomaly, but the emergence of Bradley and Thomas has led the injury-riddled Celtics and kept them competitive on the young season.
Through the first 13 games of the season, Bradley's 8.5 boards per game is a quantum leap from his previous career-high of 3.8 set during the 2013-14 season. Thus far, he has 110 total boards, which makes him the fifth player this century at the guard position to have that many boards through the first 11 games joining Russell Westbrook, Kobe Bryant, Jason Kidd and Lance Stephenson, according to basketball-reference.com.
More from Sir Charles In Charge
The total rebound percentage of Bradley (12.9) is higher than the likes of LeBron James, Kevin Durant and LaMarcus Aldridge. Not saying he's a better rebounder than the aforementioned perineal All-Stars, but the progress he continues to make to his game shows that he's now a bonafide crasher on the glass.
Bradley's 110 boards leads the team by a wide margin with Tyler Zeller finishing second with 56. As of right now, Bradley has become known as a true two-way player with being a respected defender, scorer and now rebounder. He's the definition of progression as he's improved every season and is the team's second leading scorer at 18.3, a number many wouldn't have predicted back in 2010, when he was drafted, or his early years in the league.
His defense has always been there and the rebounding is as brand new as his volume scoring, making him a more valuable and complete player. Through 13 games this season, he has seven double-doubles. In his first six seasons, he only had two.
He's new and improved with a star-like confidence. Against Golden State, he had a scoring mentality in one possession with him grabbing a rebound (no surprise there), bringing it up the court along with waving to his teammates to get out of his way for him to pull-up.
On another play in the game, he went one-on-one with Kevin Durant then Klay Thompson, and beat the latter off the dribble for two with Durant combing in to contest. An isolation play for a guy like Bradley against the elite players in the league is a new sighting for the Celtics and a warning for the league.
In those two aforementioned examples, Bradley is attempting plays he would've never done in the past and putting himself in the position that no one would've expected him to be in during his career. His continued development is one of the main reasons why he's second on the team in scoring.
It's an anomaly seeing players develop into rebounders and scorers, because typically players enter the league with a niche. With Bradley, he came in as an on-ball defender with unrelenting energy. Now he's more than that, and the epitome of hard-work and a walking image of breaking the stigma that players have a ceiling.
He's been promoted from spot-up shooter and slasher to being Thomas' right-hand man through the team's various injuries. He's stepped up most when he's had to for the Boston Celtics this season.
If Bradley keeps up his stellar play, then he should easily win the Most Improved Player Award. His game, in all aspects, has taken a huge step in all departments and, so far this season, no one else has done so thus far to be in that conversation.
This article originally appeared on