Atlanta Hawks vs. Los Angeles Lakers Preview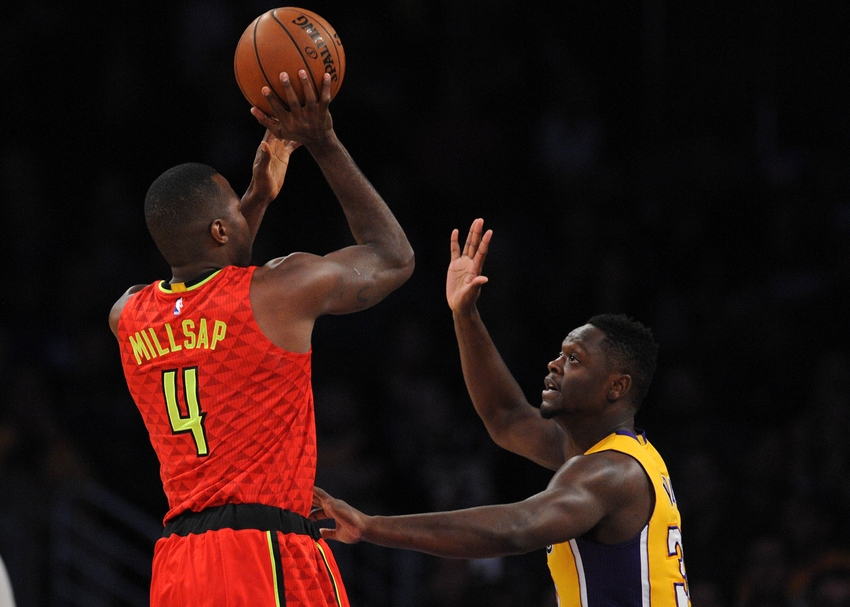 The Atlanta Hawks will look to improve their record to 4-0 this season as the Los Angeles Lakers visit Philips Arena.
The Atlanta Hawks[3-0] will face off with the Los Angeles Lakers[1-3] tonight at 7:30 at Philips Arena. There are still plenty of tickets available for those that want to go. The great and impressive Kobe Bryant will not be taking the floor though, in case you didn't know, because he is retired. Their starting center Timofey Mozgov will not play due to a possible orbital fracture.
The Lakers are currently in the midst of a 3 game losing streak, while the Hawks are headed in the opposite direction with their 3 straight victories. Los Angeles defeated the Houston Rockets back on October 26 by a score of 120-114. Since then, they have gone down to the Jazz, Thunder and Pacers.
New Head Coach Luke Walton has an incredibly young team, and they are going to take their fair share of lumps. They have a few veterans though that have already learned many moons ago how to win games in the NBA. Some of those guys include Luol Deng, Nick Young and former Hawk and South Gwinnett High School standout Lou Williams.
Many experts predicted during training camps that, however slightly, the Lakers would be better and take positive strides this season. The youth of a couple of their key players has kept them behind the eight ball in crucial moments of games this season. It's not their fault, but starters D'Angelo Russell and Julius Randle are learning from their mistakes on the fly, and that's costing the Lakers wins.
Another lottery pick of theirs, 19 year old small forward Brandon Ingram missed time in the early going because of a sore knee. He is however expected to play tonight. The Hawks will have to be wary of the Lakers getting out in transition. When D'Angelo Russell pushes the ball on the fast break, they can pile up points very quickly. Speaking of Russell, let's take a look at the key matchups for tonights game.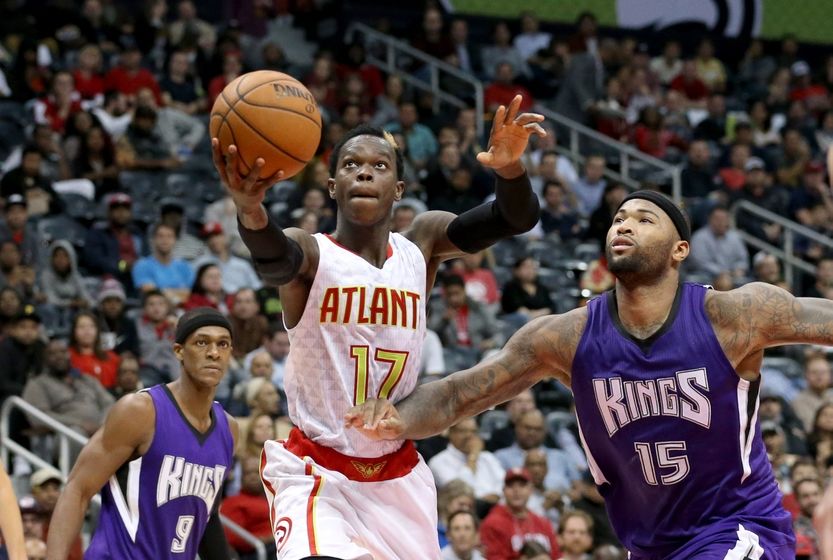 D'Angelo Russell Vs. Dennis Schroder
At the point guard position this marquee matchup should be fun to watch. Both players are producing impressive numbers for their respective teams. Right now, Schroeder is averaging 14 points and 6.5 assists per game. Russell on the other hand is posting 15 points and 4 assists per game.
Schroder will have his hands full trying to slow down Russell tonight. While Dennis is an elite athlete, he will not see many point guards that have the speed that D'Angelo Russell has. He uses that speed to knife through defenses in a blur to get high percentage looks at the basket. Russell has a lot to learn as an NBA player, but Schroeder does need to stay on his toes.
Squaring off at power forward are two players that are very similar in size and length. Randle is only in his third season, but he has improved each year at a frenetic pace. The way Randle wants to attack his opponent a lot like a younger Zach Randolph would. He has great upper body strength and does well on the offensive boards.
In regards to Millsap, this is a miss match that he should be licking his chops over. Anytime he wants, he can penetrate from the perimeter to get to where he wants on the floor. Also Randle is not remotely comfortable playing aggressive defensive far away from the basket. It promises to be an entertaining game. Stay tuned.
More from Soaring Down South
This article originally appeared on