Atlanta Hawks vs Cleveland Cavaliers Preview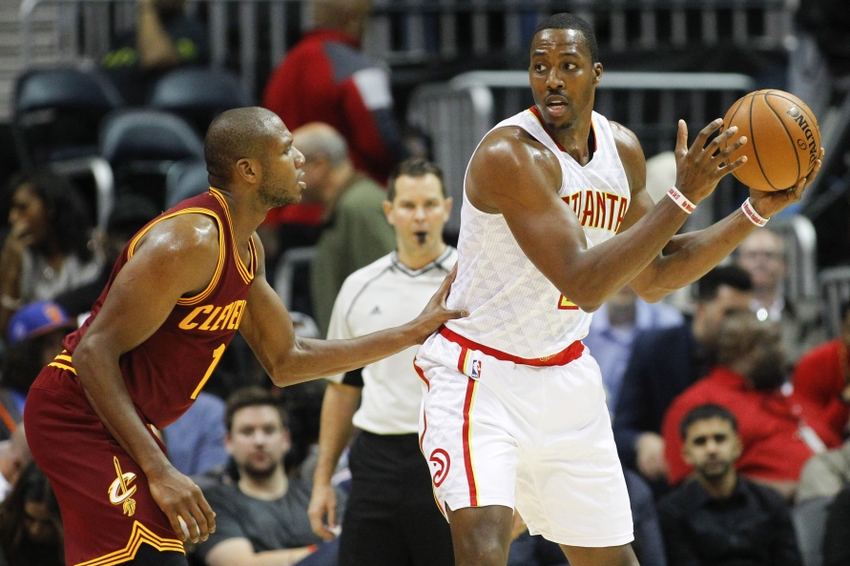 Tonight, the Atlanta Hawks will face the Cleveland Cavaliers and have a chance to end their undefeated streak.
Tonight, the Atlanta Hawks will have a chance to show the league what their made of. For the first time, the Hawks will play the Cavs in the regular season. The difference between this match-up and previous years match-ups, is that Atlanta now has a physical paint presence. This will be a nice test for the Hawks considering Cleveland has built this wall blocking them from reaching anything past the Eastern Conference Finals. For the past 3 years, Atlanta's ball movement has been trumped by LeBron James and company.
Atlanta feels like their more physical now, and they have a superstar in Dwight Howard. So far this season, Dwight has averaged 17 points and 12.3 rebounds. This will definitely make a difference in how successful the Hawks could be against this elite Cleveland team. LeBron James is putting up monstrous numbers averaging 22.8 points, 8.8 rebounds, and 10.7 assists. Kyrie Irving is their best scorer averaging 23 point. Kevin Love is their third best scorer with 21 points. This is a skilled trio, but Atlanta has the advantage off the bench with Thabo Sefolosha's defense, and Mike Muscala's efficient shooting. They will play a big part in who wins.
Cleveland is not the best team defensively. They rank 15th in defensive efficiency compared to Atlanta who ranks 2nd in that area. Unfortunately for the Hawks, Cleveland ranks first in offensive efficiency. This will literally be a battle between offense and defense.
Kyle Korver will miss tomorrow's game. His wife gave birth yesterday to a baby boy named Koen Korver. The question is, does Coach Budenholzer start Thabo Sefolosha? or Tim Hardaway? THJ has scored more points than Thabo thus far, but Thabo has been relentless on the defensive end. It'll be a tough decision to make on who will start for Korver, but it looks like whoever he choose, they'll be ready.
All stats obtained from NBA.com and BasketballReference.com
More from Soaring Down South
This article originally appeared on