Atlanta Hawks: Making the case for starting Taurean Prince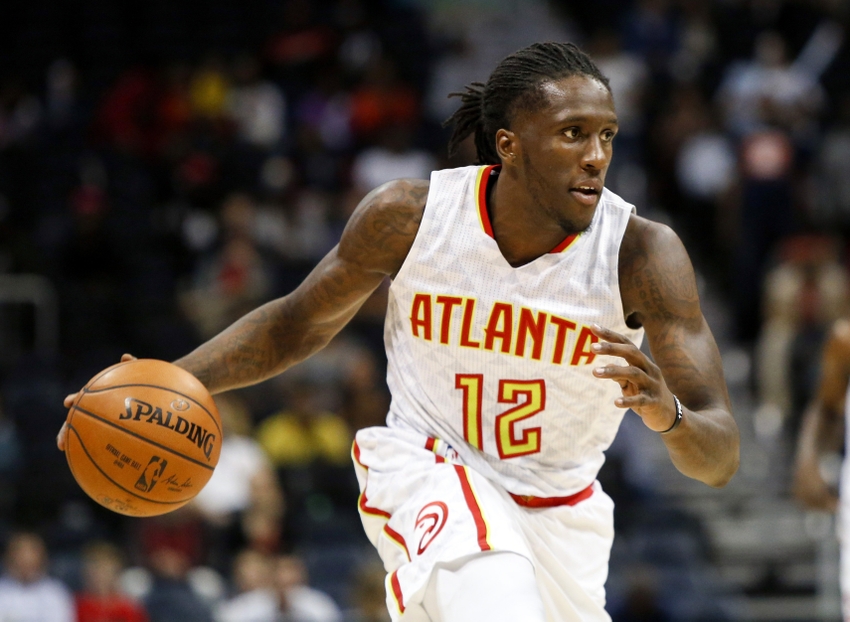 You don't need to be an expert to figure out that the Atlanta Hawks are flat out struggling; struggling being the nicest way of putting it.
After the team's exceptional 9-2 start that included a victory in Cleveland against the Cavaliers, the Hawks have gone on to lose nine of their last 10 games.
These include absolute demolishes at the hands of the New Orleans Pelicans, Utah Jazz, Detroit Pistons, and Toronto Raptors. Also in that are losses to the Los Angeles Lakers and Phoenix Suns. A majority of these teams are either under or hovering barely above .500, leaving the team and their fans in disarray.
While head coach Mike Budenholzer has yet to make a significant change to his starting lineup in hopes that this is simply just a major slump, it is evident that the team needs some major changes. A mass majority of the team's struggles are coming from the wings, and that is where the most speculation is being held.
Two of the Hawks' three returning starters from a year ago, Kyle Korver and Kent Bazemore, simply have not gotten it done this year. Between them, the two have been held to less than ten points scored in a combined 20 games this year; nine by Bazemore and eleven by Korver. The two combine average less than 20 points per game together. For a team that does not yield anybody averaging even 17 points per game, it is no wonder why the Hawks are playing this poorly.
This raises a rather a simple question, what do the Hawks begin to do? The Sacramento Kings have had a scoring-proficient Rudy Gay on the trade block for a good three years now. Atlanta also has two solid bench players in Thabo Sefolosha and Tim Hardaway Jr. that could arguably be moved as starters. Yet, maybe, the answer maybe lies in a less practical form.
When the Hawks traded point guard Jeff Teague to the Indiana Pacers in order to land Utah's lottery pick, the front office was striving to draft a starter. When the pick was spent on Baylor small forward Taurean Prince, Atlanta knew they were getting a guy who could become a starter on the wing sooner rather than later. However, Atlanta's best move may be to make the rookie a starter now.
Taurean Prince brings several attributes that could not only make the Hawks' starting unit more cohesive and efficient, but more conventional as well. Assuming the Kyle Korver's services are better suited as a role player, Kent Bazemore can switch from a severely undersized small forward back to the two guard spot that is much better suited for his skills.
Prince has yet to do many glamorous things in his rookie season, but with increased minutes as of late he has been giving solid production
. Per 36 minutes Prince puts up 12.4 points 7.6 rebounds 2.4 assists and just under a block and a steal per game. Also averaging 16.8 points per 100 possessions, the statistics show that getting starter's minutes and playing time could allow Prince to make a major immediate impact.
There are obvious risks and downers when it comes to starting rookie players, mostly because a majority of them aren't yet ready to play in the NBA. Given the fact that he played all four years in college and is already 22 years old, Prince does look ahead of the pack compared to other rookies taken ahead of him. At this point, what more does Atlanta have to lose? Sitting at 10-11 and outside of the playoff picture, this could be the change that jump starts this team.
More from Soaring Down South
This article originally appeared on