Atlanta Hawks: Grades From 111-98 Win Over Milwaukee
Andrew Snyder/FanSided via Soaring Down South

Fansided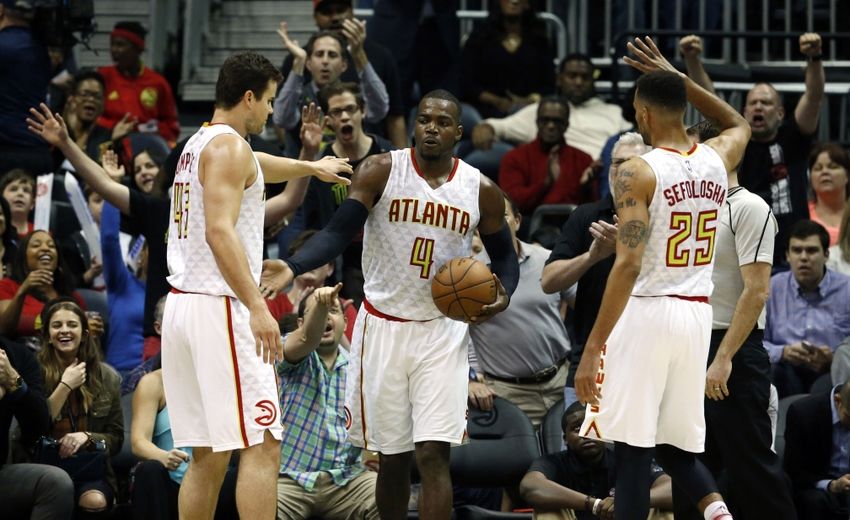 The Atlanta Hawks defeated the Milwaukee Bucks Sunday afternoon. Which players had the best individual performances of the game?
Now that's how you prevent a losing streak. The Atlanta Hawks got back to their winning ways on Sunday by defeating the Milwaukee Bucks 111-98. It was a tightly contested battle early. The scored was tied 36-36 after the first quarter.
The Hawks used an 11-0 run in the middle of the second quarter to get a little breathing room. At halftime Atlanta held a seven point lead. Of course, the Bucks wouldn't go away. They're a flawed team, but they're a talented team too.
Giannis Antetokounmpo turned in an outstanding performance. Giannis scored 33 points, grabbed eight rebounds, and dished out six assists on 13-for-22 shooting. He's an absolute superstar, but Milwaukee couldn't keep up with Atlanta's scoring.
The Bucks shot 49.4 percent from the field, but just 31.6 percent from three-point range. The Hawks were sizzling from the field in general and from outside. Atlanta shot 52.5 percent from the field and 50 percent from three-point distance.
The Hawks made 13 three-pointers, Kent Bazemore and Mike Dunleavy Jr. combined to make eight of them. Despite Dwight Howard's rebounding dominance, the rebounding battle was fairly even. The Hawks finished with 37 rebounds, while the Bucks finished with 36.
In the end Atlanta's outside shooting, and a third quarter where they clamped down defensively, was enough to give them the victory. The win makes the Hawks 3-0 against the Bucks this season, clinching the tiebreaker in the event that these two teams end up tied in the standings when the regular season ends.
There is one issue for the Hawks moving forward, Mike Muscala injured his ankle when he stepped on Dennis Schroder's foot in the first quarter. According to Chris Vivlamore of The Atlanta Journal-Constitution, Muscala will not travel with the team to New York for tomorrow's game against the Knicks.
Mike Muscala won't travel to NYC.

— Chris Vivlamore (@CVivlamoreAJC) January 15, 2017
Let's take a look at some of standout individual performances from the win.
The Starting Five
Dennis
Schroder
PG,
Atlanta Hawks
C+
It was another quiet night for Dennis Schroder. He hasn't had back-to-back poor games too often this season. But, this is the NBA, slumps are just going to happen sometimes. Schroder scored just six points on 3-for-8 shooting, but he did record six assists and collect two rebounds. He also had five turnovers. Schroder played just 24 minutes, as Mike Budenholzer went with
Malcolm Delaney
down the stretch.
Kent
Bazemore
SG,
Atlanta Hawks
A
Kent Bazemore was fantastic in this afternoon showdown. His jump-shot was particularly potent, which is something that's been missing most of the season. Bazemore shot 4-for-7 from three-point range and 8-for-13 overall. He finished his evening with 24 points, two rebounds, two steals, and one assist. I'll admit it, I'm a huge Bazemore fan. I just want this guy to do well. He's a quality person, and when he plays to the best of his abilities he raises Atlanta's ceiling significantly. Hopefully this is a sign that he's breaking out of his half season slump.
Thabo
Sefolosha
SF,
Atlanta Hawks
B
Thabo Sefolosha had the unenviable task of guarding Giannis Antetokounmpo. He did his best, but Antetokounmpo had a monster game. The "Greek Freak" finished with 33 points, eight rebounds, and six assists. Sefolosha had a solid offensive performance, scoring 10 points on 4-for-11 shooting. He also had three assists, three steals, and two rebounds. Sefolosha played 35 minutes, tied for the most he's played in a game all season. It's clear that Sefolosha is the only player Mike Budenholzer trusts to guard Giannis.
Paul
Millsap
PF,
Atlanta Hawks
A-
Paul Millsap wasn't dominant, but he played well against Milwaukee. He ended the game with 18 points, eight rebounds, five assists, and two blocks on 7-for-12 shooting. He made three of the five three-pointers he attempted. Millsap's versatility was on full display. He remains Atlanta's best hope for having a player in the All-Star Game.
Dwight
Howard
C,
Atlanta Hawks
A
Would you look at that, Dwight Howard had a double-double. Hemingway was put on this earth to write, Howard was put on this earth to get rebounds. Howard scored 16 points and grabbed 14 rebounds against the Bucks. He shot 6-for-8 from the field and 4-for-6 from the free-throw line. Howard's size appeared to be an issue for Bucks center
John Henson
.
The Bench
Malcolm
Delaney
PG,
Atlanta Hawks
A
Malcolm Delaney looks like a completely different player these days. There's a confidence to his game that didn't exist during his difficult month of December. Delaney nearly had a double-double, finishing with nine points and nine assists on 4-for-7 shooting. Mike Budenholzer showed a great deal of confidence in Delaney, playing him in crunch time when Dennis Schroder was struggling.
Tim
Hardaway Jr.
SG,
Atlanta Hawks
B-
Tim Hardaway
Jr. had a decent performance, but wasn't quite as locked in offensively as he's been lately. Hardaway scored six points, grabbed two rebounds, recorded one assist, and had one steal. He missed all three three-pointers he attempted.
Mike
Muscala
PF,
Atlanta Hawks
Inc
Mike Muscala only played one minute before injuring his left ankle. We'll keep you posted on the severity of the injury.
Kris
Humphries
PF,
Atlanta Hawks
C+
It was a slow night for Kris Humphries. He only played 10 minutes and he wasn't quite the fastbreak speed demon he had been during his previous two games. Humphries finished with two points and three rebounds on 1-for-3 shooting. He was plus five in terms of plus/minus rating.
Mike
Dunleavy Jr.
SG,
Atlanta Hawks
A
Mike Dunleavy Jr. for president? Dunleavy had a heck of a second game in Atlanta. We called him "Dunthreevy" on Twitter and we will not apologize for that. It just feels right. Dunleavy shot lights out from three-point range. He finished the game with 20 points on 4-for-5 shooting from three-point range. I was worried that Dunleavy's presence on the roster would mean that
Taurean Prince
and
DeAndre' Bembry
would fall out of the rotation. That was the case tonight, but if Dunleavy is going to shoot this way it makes sense to play him big minutes. This team is in desperate need of outside shooting and Dunleavy certainly brings that to the table. He's absolutely earned more minutes, let's see if he can keep it up.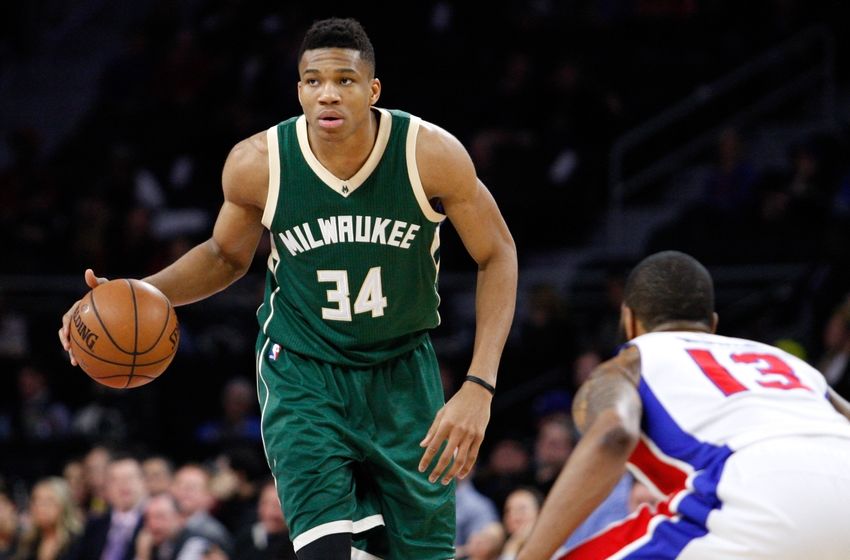 The Milwaukee Bucks
Milwaukee
Bucks
20-19,
Eastern Conference
B-
The Bucks are super fun. They'll probably be a playoff team this season, and eventually they'll be serious contenders in the Eastern Conference. They didn't play a bad game offensively. They shot 49.4 percent from the field and Giannis Antetokounmpo dropped 33 points. Jabari Parker struggled with his shot, but nearly had a triple-double, finishing with eight points, nine assists, and 10 rebounds. The issues they had were primarily on defense. They allowed the Hawks to shoot 13-for-26 from three-point range and couldn't seem to keep up with Mike Dunleavy Jr. on the perimeter. The Bucks are in a bit of the swoon. They've lost three of their last five games. I still have faith in them to turn things around. They have too much talent to fail.
The Head Coach
Mike
Budenholzer
Head Coach,
Atlanta Hawks
A
He didn't play the rookies, but I'm going to let that go. It's tough to pull Mike Dunleavy Jr. from the game when he's unconscious from three-point range. Budenholzer's decision to play Malcolm Delaney over Dennis Schroder late in the game also proved to be a good call. Budenholzer hasn't been rigid with his rotations this season and it seems to have paid off. It will be interesting moving forward to see how he balances Delaney's and Dunleavy's minutes.
It will be a quick turnaround for the Hawks. They head to Madison Square Garden tomorrow at 1:00 PM to take on the New York Knicks. They have already played the Knicks twice this season, with each team winning one game. They'll also play again on Jan. 29. These teams might be sick of each other by the end of the month. That should make for an intense match-up.
More from Soaring Down South
This article originally appeared on