Atlanta Hawks Game Preview: Jan. 18 Detroit Pistons
Andrew Snyder/FanSided via Soaring Down South

Fansided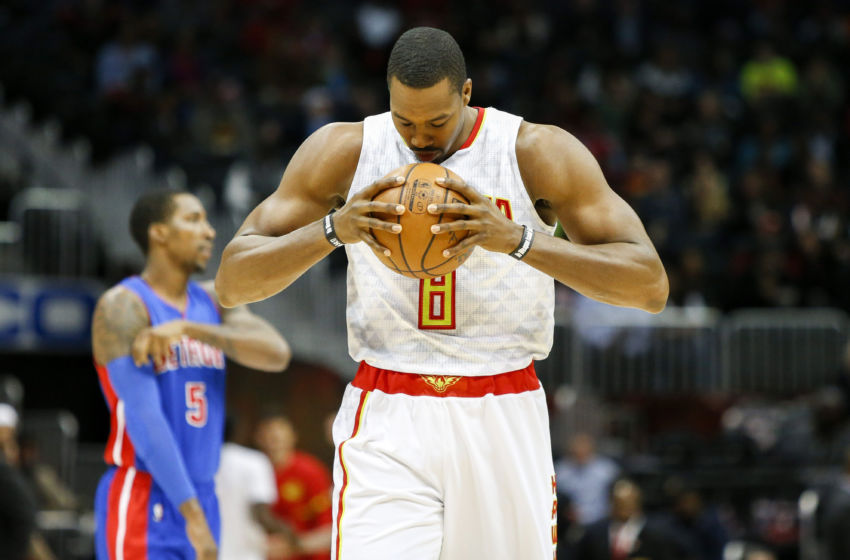 The Atlanta Hawks head to Detroit to battle the Pistons on Wednesday night. Can they win their third consecutive game?
Much like Hansel from "Zoolander", the Atlanta Hawks are so hot right now. After a Friday night loss to the Boston Celtics, they bounced back by beating the Milwaukee Bucks and New York Knicks on consecutive days.
They've won eight of their last nine games, and will go for their third consecutive win Wednesday night against the Detroit Pistons. The Hawks are 24-17 on the season and on pace to match last season's total of 48 wins.
That is amazing when you consider where this team was just one month ago. On Dec. 17, they lost to the Charlotte Hornets, giving them a 13-14 record, and sending them tumbling towards the bottom of the Eastern Conference playoff race. Halfway through the season, they look like a lock to make the postseason.
More from Soaring Down South
The Pistons are the opposite of hot. After being pegged as a contender for a top four seed in the Eastern Conference before the season, Detroit has struggled to even stay close to the playoff picture.
They currently have a 19-24 record, and have lost three of their last four games. What went wrong? I'm not sure anyone knows the answer to that. But if you do, Stan Van Gundy would very much like to pick your brain this afternoon.
When you think about it, these teams are mirror images of one another. They each have a talented point guard with a streaky jump-shot.
They both have enormous centers that grab rebounds with reckless abandon and struggle from the free-throw line. They also don't have enough shooters to surround those guys with. The difference? A versatile, two-way power forward named Paul Millsap. But that's just one man's opinion.
The Hawks and Pistons have already played twice this season, with each team taking a game. How will things shake out tonight in Motor City?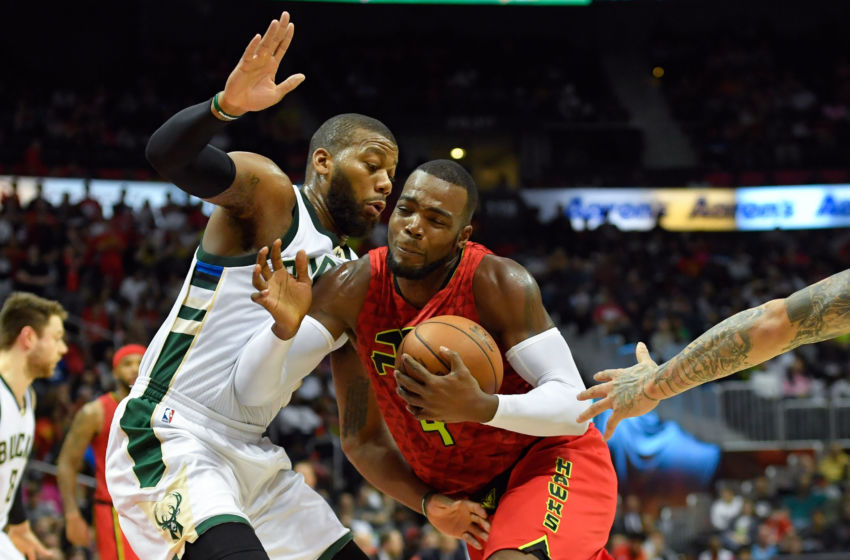 Key To The Game For Atlanta: It's Okay To Win Ugly
This is going to sound crazy, but good things happen when basketball teams make three-pointers. The Atlanta Hawks are no different. Sunday against the Milwaukee Bucks the Hawks shot 13-for-26 from three-point range. They won the game easily, 111-98.
The team has potent three-point shooters all throughout the roster, they just didn't make shots early in the season. Things look to be changing. Malcolm Delaney has been hot in the month of January. Mike Dunleavy Jr. has already shown what he's capable of when he heats up. Kent Bazemore may be finally breaking out of his season long slump. Heck, Dennis Schroder is even shooting 36.1 percent from outside.
Hawks fans know that all of those players having good shooting performances on the same day is like seeing a unicorn in the wild. The Hawks have a tendency to go cold from outside. Winning games with sparkling shooting displays isn't their best course of action. The good news is, this team can win with defense.
The Hawks have the 5th best defensive rating in the NBA, allowing just 105.1 points per 100 possessions. The Pistons have the 22nd best offensive rating in the NBA, scoring just 105.5 points per 100 possessions. That's a recipe for a good old fashioned brick-fest!
The last time these two played Atlanta got the win 105-98. They held Detroit to 41.7 percent from the field and 29 percent from three-point range. Look for more of the same tonight.

Key To The Game For Detroit: Get Key Hawks In Foul Trouble
Something the Pistons could do to tilt things in their favor is getting the Hawks into foul trouble. That's been a problem for Dennis Schroder lately. Against Boston, his fouling issues caused him to only play 23 minutes. Malcolm Delaney has been solid lately, but the Hawks need a productive Schroder on the court to beat good teams.
The same can be said for Dwight Howard. In their match-up from November, Andre' Drummond did his best to get Howard in foul trouble. Howard had five fouls in the game, scoring just two points and grabbing just six rebounds in 25 minutes. The Pistons won easily, 121-85.
As a team, the Pistons attempt the second fewest free-throws per game in the NBA. Their free-throw percentage ranks just 26th in the league at 74.2 percent. They have a slithery point guard than can get to the rim and they have a bruising center down low. It seems like they should be drawing more fouls. There's no better time to start than the present.
Is it insulting that I think the only way Detroit can win this game is by forcing two of Atlanta's best players to play limited minutes due to foul trouble (or by launching threes and hoping they go in)? Probably so, but it is what it is. Howard being on the bench means Detroit can control the rebounding battle. Schroder playing limited minutes means Reggie Jackson has one less thing to worry about. It would change the entire complexion of the game.

I could say the player to watch is Reggie Jackson. He's Detroit's best player. I could say Andre' Drummond is the player to watch. He's the face of the franchise. Instead, I'm fascinated by another player on the roster. That would be starting wing, and impending free agent, Kentavious Caldwell-Pope.
He has the makings of an ideal "three and D" wing. He looks the part and he's just 23-years-old. There will be teams lining up to pay him next summer when he becomes a restricted free agent. Still, one question remains.
Is he actually good?
I'd say yes. He's just streaky. Caldwell-Pope is averaging 14.5 points, 3 assists, and 3.4 rebounds per game on 42.6 percent shooting and 40.4 percent from three-point range. He may not have elite finishing ability at the rim, but he can shoot. Stan Van Gundy loves his shooters.
The Pistons are just 25th in the league in terms of three-point shooting efficiency, they make just 34.1 percent of their attempts, so Caldwell-Pope's 40.4 percent on 5.5 attempts per game is huge for them. Somebody has to stretch the floor on this team. Caldwell-Pope has been that somebody more often than not.
It's unclear whether or not Caldwell-Pope will play against the Hawks. He has a shoulder strain that has caused him to miss the last two games. Losing him for a significant stretch of games is devastating for the Pistons as they try to climb out of this deep hole.

Prediction
Kentavious Caldwell-Pope is not the only Piston fighting through an injury. Aron Baynes and Andre' Drummond have been dealing with a knee issues, but both are expected to play. Jon Leuer has been dealing with a bone bruise on his right knee and his status is uncertain for Wednesday night.
That's quite an injury report. Losing Caldwell-Pope and Leuer would hurt Detroit's depth and their outside shooting. If Drummond and Baynes are slowed by their knee problems the Hawks could dominate the glass.
Injuries are the last thing the Pistons need right now. This team just can't catch a break.
Despite the uncertainty surrounding their injuries and their recent swoon, numberFire's projections give Detroit a 54.21 percent chance to win. Is that a home-court bump? Are the robots not looking at recent trends? Am I a Luddite if I disagree wholeheartedly with this projection? Don't answer any of those questions.
I'll take the Hawks in this one. I think their defense will overpower Detroit, and Atlanta will win in a close, relatively low scoring contest.
Prediction: Atlanta Hawks 96 Detroit Pistons 90
This article originally appeared on