Atlanta Hawks Defeat The Cleveland Cavaliers 99-93, Highlights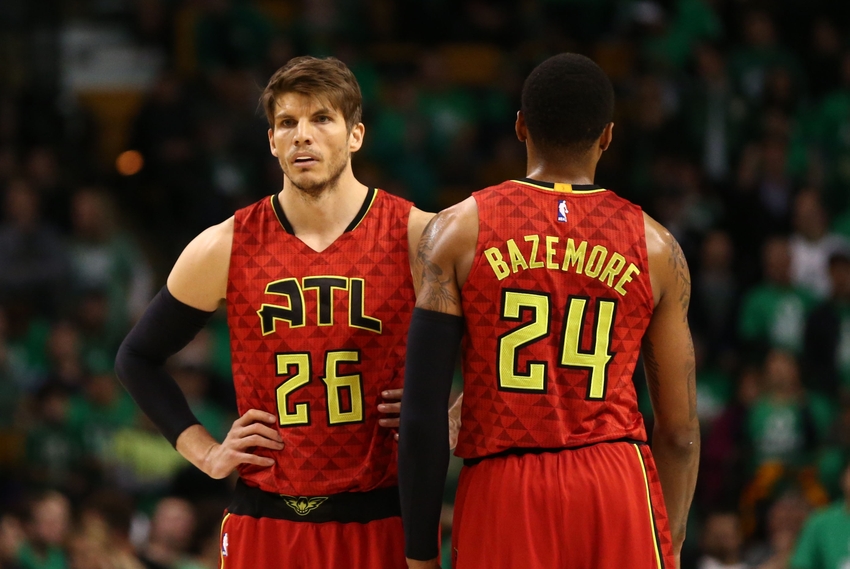 The Atlanta Hawks rested their starters in their Saturday night match-up with the San Antonio Spurs, which ended in a loss. But, while those same starters who rested, played tonight, the Cavs decided to pull a them on them, resting their starters. But regardless, the Hawks pulled off a win tonight against the defending champions, winning 99-93 on Monday night. Here are some of the highlights of the game t;
via Fear The Sword
As one might expect, the Cavs' overall quality of play dipped just a bit with basically every rotation player taking the night off. In Monday night's game, the Cavs fell to the Hawks 99-93 in preseason action. With the loss, Cleveland is now 2-1 in the preseason.

Atlanta center Dwight Howard led all scorers with 26 points, as he dominated James Jones, Cory Jefferson and Jonathan Holmes inside. Rookie Kay Felder co-ed the Cavs with 15 as their starting point guard and Holmes added 15 off the bench. Jordan McRae finished with 12 points, but did most his work at the free throw line as he finished 1-14 from the field and 0-4 from three.

Cleveland actually came back from 16-2 deficit to make the game competitive. Additionally, the Hawks kept their active rotation players – Paul Millsap and Tiago Splitter did not play – until the middle of the third quarter.
Sure, it's preseason, but it is a sign of things to come. Also, can we say Dwight Howard back yet?  Check out a few of the highlights, below.
https://www.youtube.com/watch?v=4i3QG1Deru0
More from Soaring Down South
This article originally appeared on