Atlanta Hawks 2016-17 Season Countdown: Day 18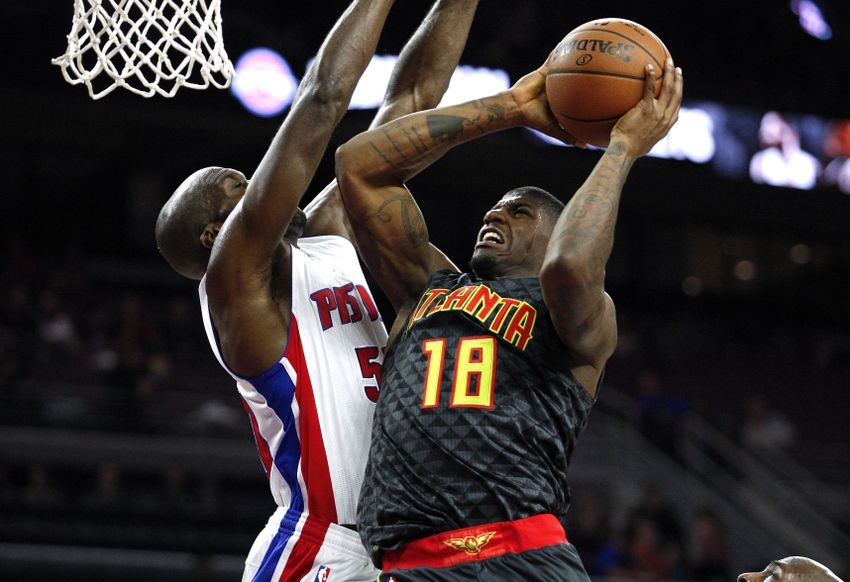 In this 2016-17 Hawks Season Countdown, we will be counting down the days leading up to the Atlanta Hawks' first regular season game.
Here at Soaring Down South, we are counting down the days until the Atlanta Hawks 2016-17 season begins. We'll continue at 18 days until the regular season starts for the Hawks, highlighting two players ahead of our time.
Who Has Worn #18 for the Hawks?
Dee Gibson (1950)
Dike Eddleman (1951-1952)
Don Boven (1952)
Richie Guerin (1969)
Best Season By A Hawk Wearing #18
15.3 PPG, 2.5 APG, 6.0 RPG in 68 games
With no accessible video evidence, one can only imagine what Eddleman did to opponents on a game-to-game basis. Eddleman played his college ball at Illinois, where his multi-sport success led to the school naming an award after him. After excelling at basketball, track and field, and football, Eddleman was drafted by the Chicago Stags in the 1949 BAA Draft. Eddleman was also drafted by the Chicago Bears (NFL) and Cleveland Browns (AAFC) before choosing to play for the Tri-Cities Blackhawks in the newly formed National Basketball Association. His greatest claim to fame as a Hawk is his 1951 All-Star berth. That invitation made Eddleman the first player in team history to be named an All-Star.
Who wore #18 most recently?
The six-time All Star played in Atlanta for six of his fourteen NBA seasons.In his last season in the NBA, he not only played meaningful minutes, but also coached the squad to sucess. Though this was arguably one of his worst seasons, his contributions to the team's 48-34 record meant more than one would understand. Gurien was also the head coach of the Hawks during this season. Not only did he play in 27 games, but he also put together a winning game-plan for a playoff team.
Who's your favorite #18 in Hawks history? Come back tomorrow for the next edition of the 2016-17 Hawks Season Countdown!
More from Soaring Down South
This article originally appeared on