Atlanta Hawks 2016-17 Season Countdown: Day 13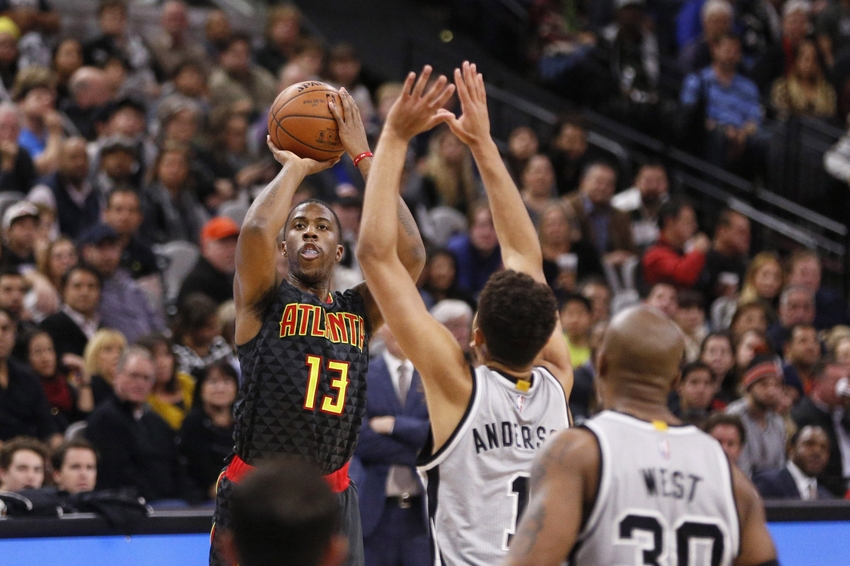 In this 2016-17 Hawks Season Countdown, we will be counting down the days leading up to the Hawks' first regular season game.
Here at Soaring Down South, we are counting down the days until the Atlanta Hawks 2016-17 season begins. We'll continue at 13 days until the regular season starts for the Hawks, analyzing two one-season wonders.
Who Has Worn #13 for the Hawks?
John Chaney (1950)
Frankie Brian (1951)
George Ratkovicz (1953-1955)
Frank Selvy (1955)
Chuck Share (1958-1960)
Cal Ramsey (1960)
Larry Foust (1960-1961)
Dwight Jones (1974-1976)
Ron Davis (1977)
Henry Dickerson (1977)
Hanno Mottola (2001-2002)
Glenn Robinson (2003)
Boris Diaw (2005)
Lamar Patterson (2016)
Best Season By A Hawk Wearing #13
Glenn Robinson (2003)
20.8 PPG, 3.0 APG, 6.6 RPG in 37.6 MPG
Robinson only spent one season in Atlanta. Luckily for him, that's all he needed to qualify for this sought-after position. Most fans are clear on the struggles of the mid-2000's Hawks. Teams that ran through coaches and washed-up stars usually aren't successful and for nearly a decade, the Atlanta Hawks proved that. But did "Big Dog" Robinson help solve that issue?
No, but he got his fair share of numbers. He, Shareef Abdur-Rahim and Jason Terry combined for slightly under 60 points a game. This meant nothing, as the team won only 35 games. Usually when a team has 21 different players suit up in one season, there isn't much winning to be had. After the season, Robinson was traded to the Philadelphia 76ers for Toni Kukoc. With that, the least effective ""Big Three" of all time was separated, and the team went on to win even less the next year.
 Who wore #13 most recently?
Lamar Patterson (2016)
Easily the best player in team history with a
baby alligator
, Patterson was picked by the Bucks with the 48th pick in the 2014 NBA Draft. In an instance, he was traded to the
Atlanta Hawks
 later that night. He was sent to play overseas for a season and was a rotation member for the 2015-16 Hawks team. Rotating from the D-League to the Hawks' bench (alongside
Edy Tavares
), he played more basketball than most. When his name was called, he usually produced. This made his release even more surprising to fans. Patterson quickly signed with the Sacramento Kings and will likley get playing time at both wing positions during the 2016-17 season.
Who's your favorite #13 in Hawks history? Come back tomorrow for the next edition of the 2016-17 Hawks Season Countdown!
More from Soaring Down South
This article originally appeared on