As Long as Schroder is Average, Hawks Will Struggle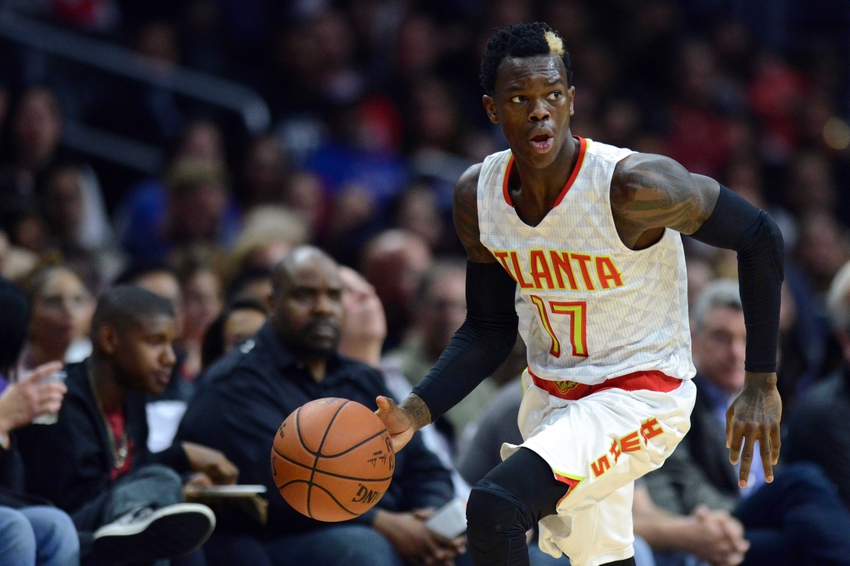 It's not very often that this fan base has to suffer through a dismal stretch of basketball that the Atlanta Hawks are currently in. They have been losers in 5 of their last 6 games, and some of the losses were absolutely hideous. The quality of opponents haven't been incredibly high. The teams they lost to in their slump have a combined record of 41-44.
Their games aren't reaching this outcome because of who the opposition is or what they have been doing. The Hawks just are not playing to the level that they are capable of. There is a lot of standing around on offense, no movement away from the ball and an increasingly problematic turnover problem.
While the team's overall quality of play is depressing, in the grand scheme of things it doesn't matter. They will snap out of it, get their act together and be back on track in no time. For the most optimistic fan out there they will keep their spirits high. They will also shoot for a trip to the Finals. There's actually just one player who can prevent that from happening.
His name is Dennis Schroder. The blueprint for this team to flourish this season did not include him going out and having 11 points, 8 assists, 3 rebound nights. Or 16 point, 2 assists and 0 rebounds type of games. He's only 23 years old, I get it. He can develop and improve and step up. But if this level of mediocrity is what he consistently is this season, there won't be any triumphant playoff series of significance come May to remember.
The Hawks did not give themselves many options or variations of talent at the point guard position to ride into battle with. Schroder is it, he has to be. There's no two ways about it, he has to play 30 minutes a game. The Hawks are forced to live with the results. I feel like a broken record typing this, but by trading Jeff Teague and Shelvin Mack too, all caution was thrown to the wind.
The roster is a good collection of players. As for the starters, Dwight Howard brings strong rebounding and inside play that was absent before. Paul Millsap can take over a game if he is in the right groove. He also provides consistent all star production at power forward. I still think the wings have yet to reach their potential.
Let's not kid ourselves or sugarcoat what's really taken place for the starting point guard. Aside from a couple impressive games, he's been garbage. What you are seeing is a bottom tier level of output that is becoming the norm. Not only would I rather still have Jeff Teague, give me Jeremy Lin. Even Elfrid Payton or Jrue Holiday instead and it would be better.
For the Hawks to ultimately be a success, he needed to be special. The moves made implied that he is going to be the face of the franchise, cornerstone level of player. After 17 games, it's obvious that he hasn't yet been able to provide that. If you ever wanted to let somebody down, keep it up Dennis. You're doing a great job.
More from Soaring Down South
This article originally appeared on