Are the Hawks still good enough to be Eastern Conference contenders?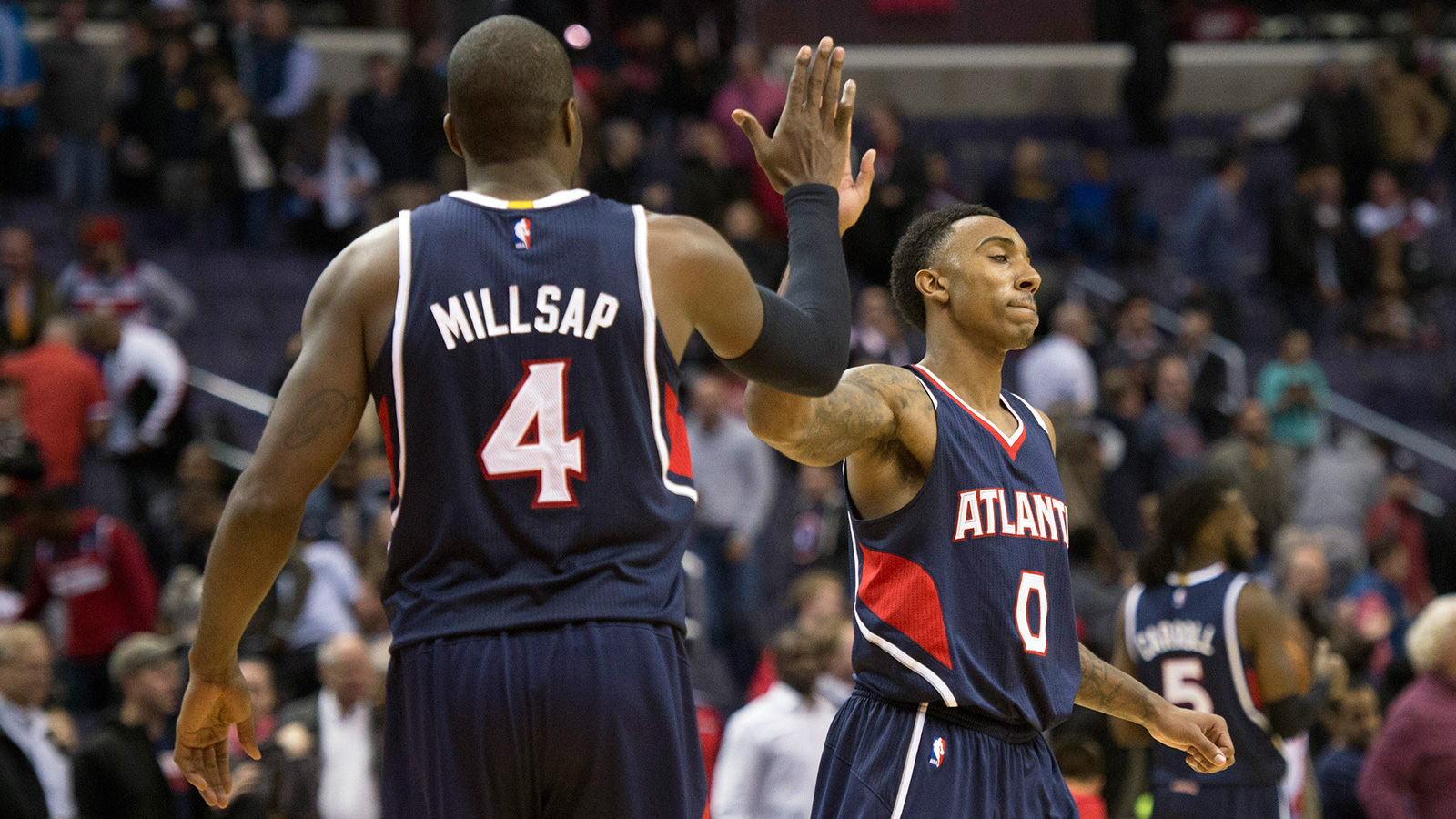 It's been a topsy-turvy offseason for the Atlanta Hawks. Re-signing Paul Millsap was big, but so was the loss of DeMarre Carroll to the Toronto Raptors. And that uncertainty leaves some questioning whether the Hawks are good enough to be considered contenders in the Eastern Conference next season.
On paper, it's tough to argue that Atlanta will be as talented as the Cleveland Cavaliers or perhaps even the Miami Heat. It's also hard to expect that the Hawks will be as healthy as they were in 2014-15, or that other teams will deal with as many injuries as they did. Add that all up, and expecting Atlanta to win 60 games again is optimistic.
But Bleacher Report's Jared Johnson argues that it's much too early to consider the Hawks anything but contenders in the East. That health that helped Atlanta through the regular season abandoned the Hawks in the playoffs. A little bit of luck in that department could go a long way, according to Johnson:
"… factoring in Atlanta's improved inside presence and bench scoring, plus the expectation that they'll be healthier in the playoffs in 2016, the Hawks are better prepared to give any potential postseason foe a run for its money."
That's contingent, however, on the health of Thabo Sefolosha and his ability to fill the gap left by Carroll's departure. Sefolosha is arguably on the same level as Carroll defensively when healthy, but he's only a 34.6 percent career 3-point shooter, and he shot 32.1 and 31.6 percent from deep in the past two seasons.
Still, as Johnson notes, as long as this team has Jeff Teague, Al Horford, Paul Millsap and coach Mike Budenholzer, Atlanta will be in contention for a Finals appearance. You can't keep a group that talented down for long.
(h/t Bleacher Report)
Photo Credit: Tommy Gilligan/USA TODAY Sports