Are Miami Heat observers really calling for Erik Spoelstra's job?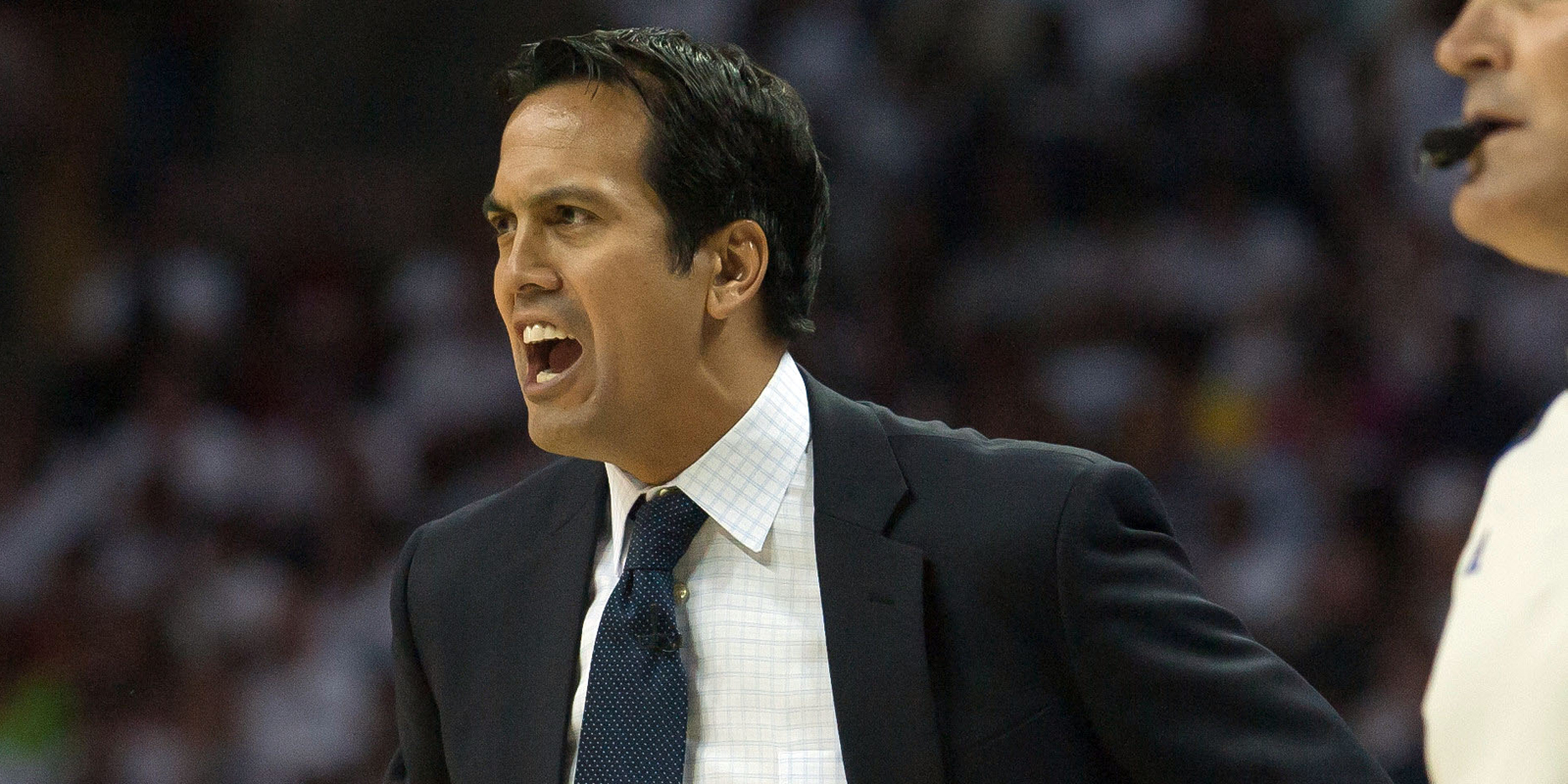 The Miami Heat are undoubtedly disappointed that they missed the playoffs this season. Perhaps no one was more frustrated with the failings of a lost season than coach Erik Spoelstra, who is reportedly ready to revamp Miami's offense to take advantage of Goran Dragic, Hassan Whiteside and a returning Chris Bosh.
Despite Spoelstra's efforts to look forward and fix what went wrong, however, there are fans and observers in Miami who are already questioning whether he's the right coach for the Heat moving forward. Luther Campbell of the Miami New Times likened Spoelstra's situation to that of one recently fired coach:
"The Oklahoma City Thunder just fired head coach Scotty Brooks, who like Spoelstra had seven years on the job. The Thunder let Brooks go even though his best player, Kevin Durant, was injured for most of the season and the team posted a 45-37 record.
It's time for [Pat] Riley to reevaluate his head coach."
(h/t Miami New Times)
Photo Credit: Jeremy Brevard/USA Today Sports