Are Jamal Murray and Wilson Chandler Developing Into a Dynamic Duo?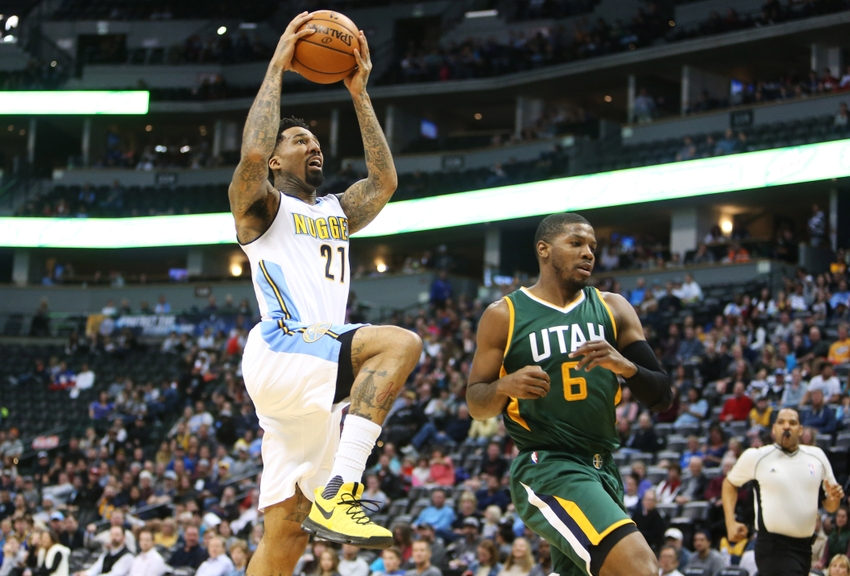 While the Denver Nuggets may be struggling to find consistency, Jamal Murray and Wilson Chandler have been threats off the bench.
The Denver Nuggets have been struggling lately, but the two bright spots have been Wilson Chandler and Jamal Murray. In the past 5 games, both players have provided a major spark off the bench.
Last night Chandler was the high point man with 32 points to go along with 11 rebounds. Ever since the Phoenix Suns game, it seems as if he has found his groove and is debatably the Nuggets best player so far this season.
Want your voice heard? Join the Nugg Love team!
Murray is another who provides great firepower off the bench and should be in the conversation for Rookie of the Year. He posted yet another 20 point game last night to add to his string of excellent games lately. If that isn't impressive enough, let's take a look at their statistics this year.
Chandler is averaging around 18 points per game off the bench and has an effective field goal percentage of 51%. On top of that, his player efficiency rating is at 18 which is well above the average of 15.
Then let's not overlook Murray's numbers. After just 16 games in the league, he is already averaging 43% from the 3-point territory. Not to mention his true shooting percentage is through the roof at 53%. An even more shocking statistic for Murray is that his defensive rating (110) per 100 possessions is higher than his offensive rating (105).
While Ill Will and the rookie sensation seem to dominate off the bench, one may wonder if one of them, if not both will find themselves in the starting lineup soon.
My personal opinion is that Malone will keep them on the bench to maintain their production, especially if and when the first unit struggles in the first quarter. Bear in mind that Gary Harris will return eventually and he will most likely be inserted back into the starting lineup. Whether this is the right move or not, only time will tell.
With these numbers from a seasoned veteran and a rookie star, we may be seeing a dynamic duo emerging from the Nuggets bench.
This article originally appeared on