Are George Karl and the Kings more on the same page now?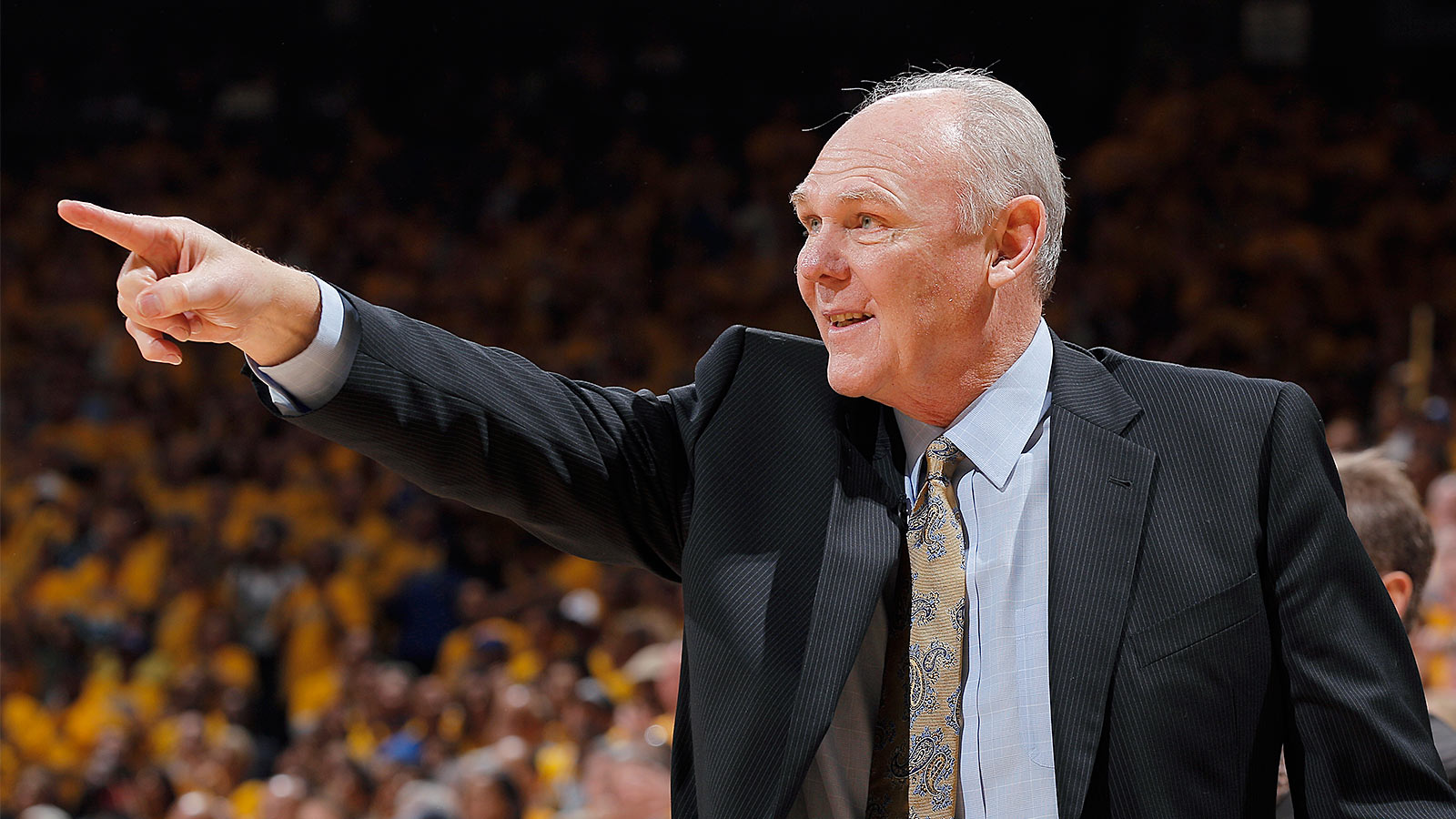 George Karl reportedly wants DeMarcus Cousins out of town. The Kings front office disagrees and is trying to mend the situation. Either way, there is guaranteed awkwardness in Sacramento, as evidenced as well as anything by Karl's horribly uncomfortable handshake with his star center at Las Vegas Summer League.
Now, though, Karl says the situation in Sacto isn't nearly as dire as we all believe. From CBS's Ken Berger:
Karl and Cousins will have to work out this situation by the start of the season. It may not be comfortable, but if neither of them is going anywhere, it's quite necessary.
(H/t Ken Berger.)
Photo Credit: Rocky Widner/NBAE via Getty Images
"I want to talk to Cuz," Karl said. "But the situation, because of how it got, I think we've got to be patient to get to that point. … I trust Vlade. I don't know when it will be or how it will be, but I think [the meeting with Cousins] will happen."

In addition to Rondo, Belinelli and Koufos, Divac also added veteran Caron Butler and re-signed Omri Casspi to a reasonable deal. No one involved — from Ranadive on down — has the patience for a rebuild, and the strategy fits with the explosion of cap room that will hit the league next summer. Teams like the Kings and Bucks, who have no chance of landing top-flight free agents like LeBron James or Kevin Durant, decided to move up their spending to this summer and have an established, veteran team moving into the NBA's next big-spending era.

"The decision to rebuild the team with veteran guys, I think, is fantastic," Karl said. "I think putting a culture in Sacramento is what I want. That's what I'm used to in Denver — intensity and getting better and players loving the game and enjoying the game. And I think we picked up players that are not only talented players, but love the game and want to play the game the right way. So I'm not going to let the atmosphere of doom diminish my excitement. We're going to have a hell of a year.