Report: Anthony Bennett clears waivers, expected to sign with Raptors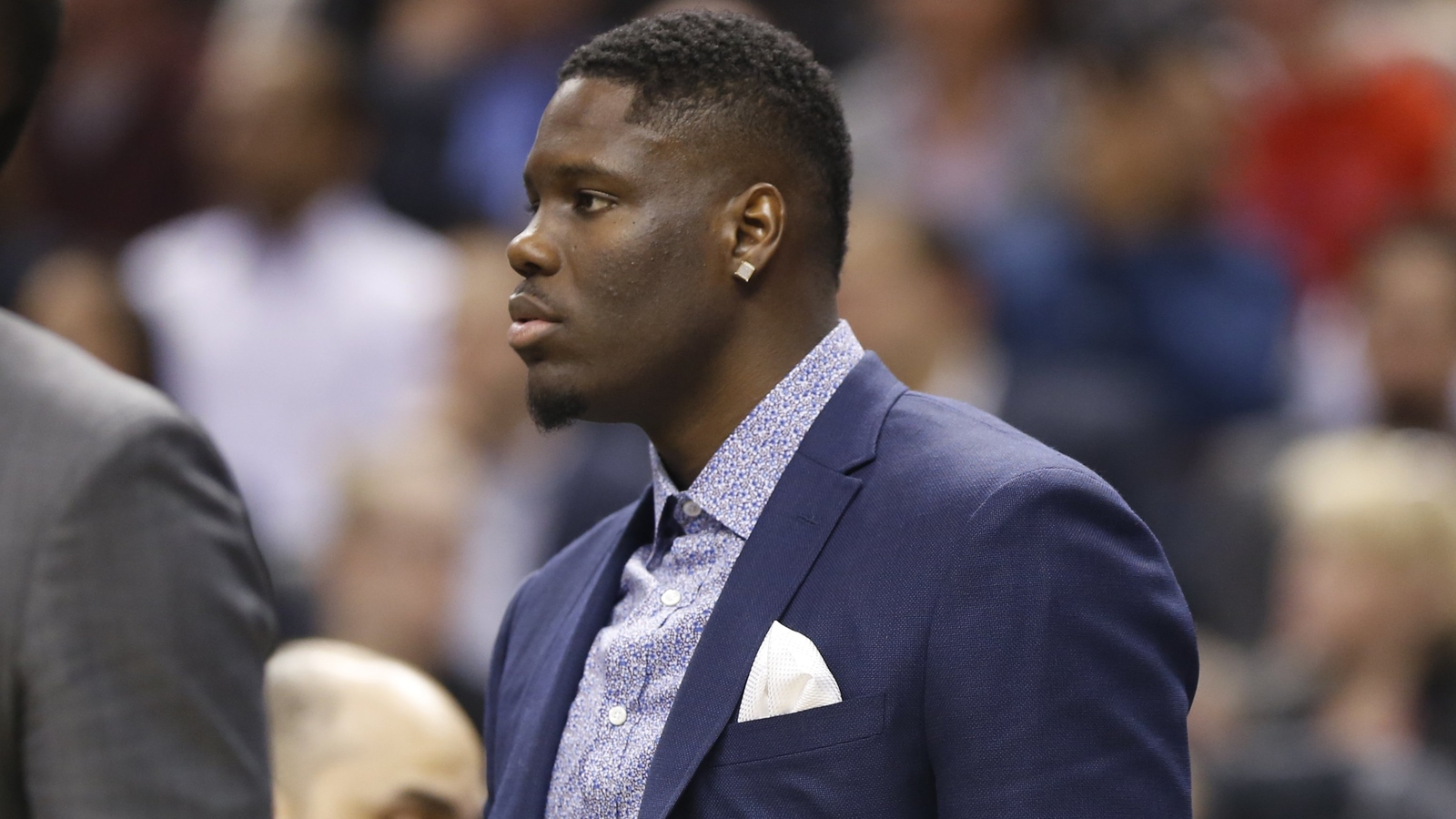 In 2012, Anthony Bennett became the first Canadian to be selected first overall in the NBA Draft. Now, three years later, it looks like he will be heading up north to play in his native land.
ESPN Basketball insider Jeff Goodman reported on Friday that Bennett, who was officially bought out by the Minnesota Timberwolves earlier this week, has cleared waivers and is expected to sign with the Toronto Raptors early next week.
Former No. 1 overall pick Anthony Bennett is expected to clear waivers and sign with Toronto, source close to situation told ESPN.

— Jeff Goodman (@GoodmanESPN) September 25, 2015
The 22-year-old Bennett was rumored to sign with the Blazers after the buyout, but it appears as though the allure of the motherland was too great to pass up.
Already seen as one of the biggest busts of the modern NBA era after just two seasons, Bennett now gets the chance to start over in comfortable territory. The UNLV product's talent is undeniable, and he showcased some of it playing for Team Canada over the summer. But the pressures of being a top overall pick (and especially such an unexpected one at that) completely shot his confidence, stunting his growth as a player on top of everything else he went through early in his career (the shoulder injury coming out of the draft, the weight issues, the sleep apnea, etc.).
Bennett can still develop into a viable bench contributor in the NBA. The league will always have a place for versatile bigs that can roll and shoot, and it's just a matter of finding the right situation and the right minutes for him. It remains to be seen if that situation will be in Toronto. The Raptors lost starting power forward Amir Johnson to free agency over the summer. But they overcompensated a bit for his loss, creating a logjam at power forward, adding Luis Scola and Bismack Biyombo into the mix at the 4 to jostle for position with Patrick Patterson and James Johnson. Small forward isn't much better with the team throwing big money at DeMarre Carroll this offseason on top of incumbents Terrence Ross and Bruno "Brazilian KD" Caboclo.
But Bennett is the tallest of the bunch, is the only one other than Johnson and maybe Carroll who can play both forward spots, and has a higher ceiling than any other power forward on the roster except perhaps Biyombo's defensive upside. And if there was any situation in the NBA where Bennett might be able to slowly rewrite the prevailing narrative about him, it would probably be in Toronto.
More from Larry Brown Sports: