Anonymous NBA Scout Predicts the Trail Blazers Winning Northwest Division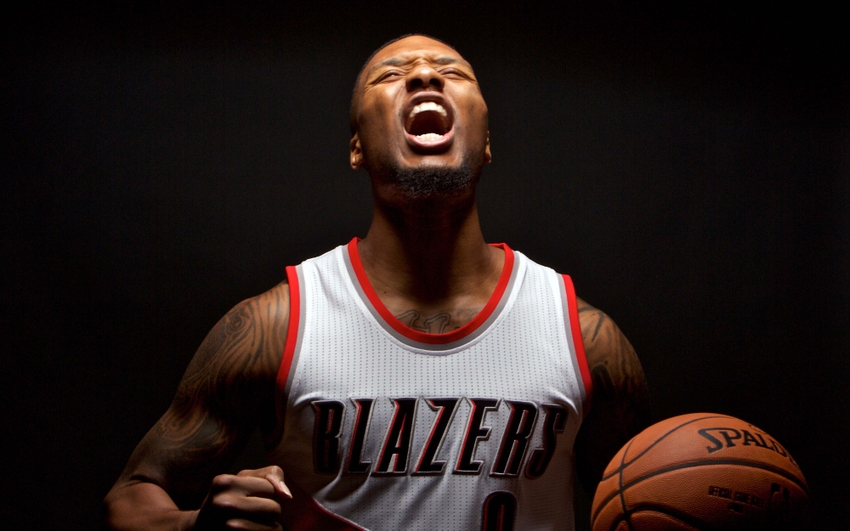 Sports Illustrated's new vehicle "The Crossover" interviews an anonymous NBA scout about what the Trail Blazers bring to the table in the coming season.
Sports Illustrated released a preview earlier today that involved NBA scouts and their opinions of teams before the 2016-17 season gets underway (full article here). When asked about the Trail Blazers, the anonymous scout presented a mixed bag of predictions for the coming year. The most positive of those views has to do with projecting that Portland finishes in first place in the Northwest Division.
When asked about the Trail Blazers' chances this year, the scout had this to say from the outset:
"Portland takes the Northwest with 49 wins. They should have a top 7 offense and get by OK on defense." – Anonymous NBA Scout
The scout pointed to the versatile arsenal that the Trail Blazers possess on the offensive end of the court, which should translate into big things for the coming season. It wasn't all good news in their opinion though, as Terry Stotts' squad faces an uphill climb on defense and managing playing time.
The scout had this to say about Stotts' daunting job in the upcoming season:
"Stotts has had some tough situations in the past with Aldridge leaving and rebuilding teams. But this might be his toughest job yet because he's got so many options to juggle now and there are expectations now. He has a lot of people to keep happy when it comes to their touches and shots after everyone got paid." – Anonymous NBA Scout
That view might be a little extreme, especially when you factor in the historical significance (replacing four out of five starters) of Portland's unlikely postseason berth last year. But it doesn't mean that the concern doesn't have merit though. It appears that Maurice Harkless is the favorite to be the starting small forward on opening night, which means that the Trail Blazers will have over 140 million dollars on the bench in Evan Turner and Allen Crabbe. Luckily for Stotts, he has the institutional stability of his GM (Neil Olshey) and his Owner (Paul Allen) behind him.
It is no secret that the Trail Blazers will face increased expectations in the 2016-17 season. But according to this NBA scout, the franchise is in a solid position to succeed.
More from Rip City Project
This article originally appeared on