Andrew Wiggins dropping new shoe in time for the NBA draft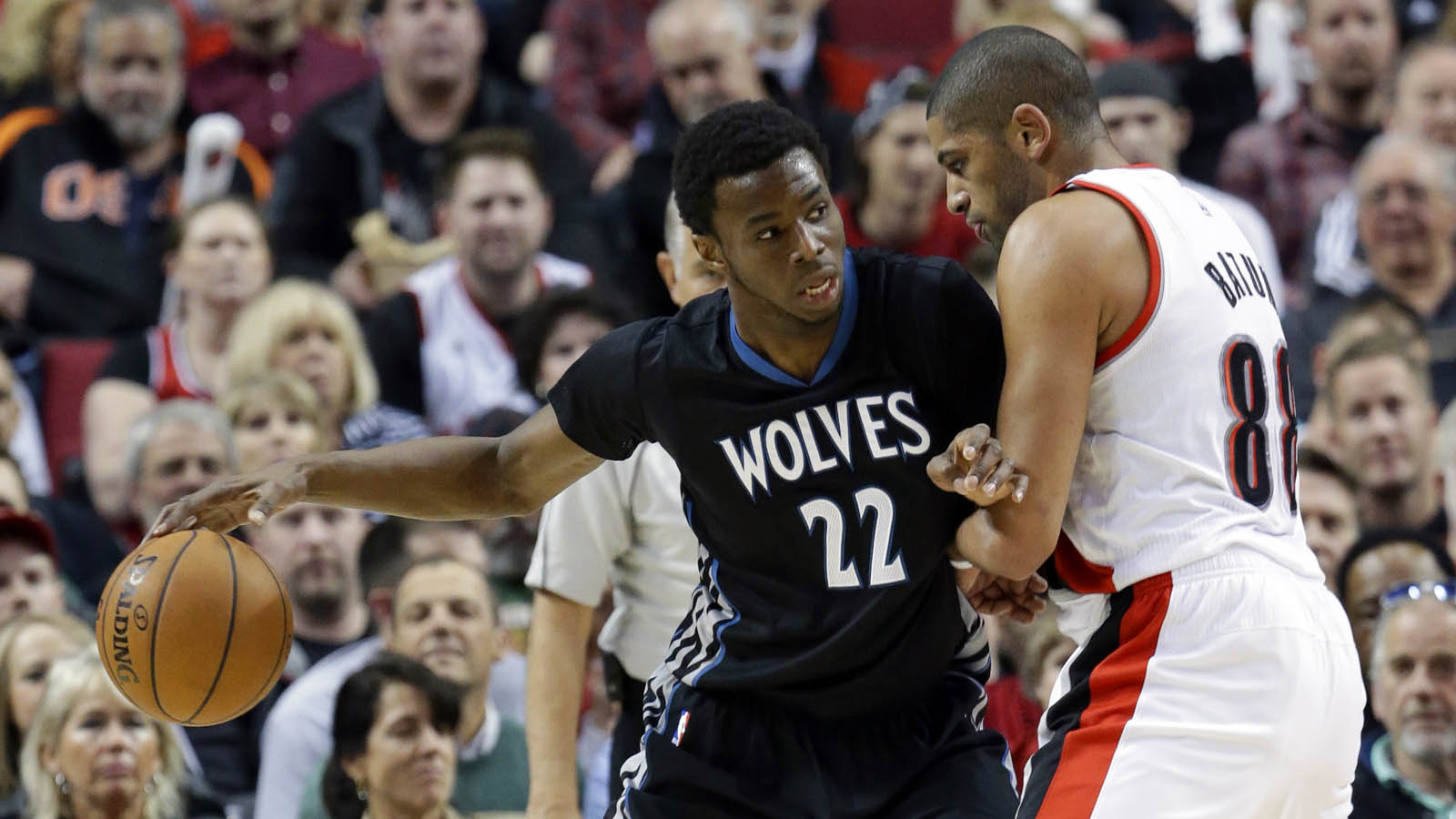 Andrew Wiggins was last year's top overall draft pick, and his rookie season was anything but a disappointment. The Canadian prodigy lived up to unbelievable hype, and then some, winning Rookie of the Year honors and playing more minutes than everyone except James Harden.
With the 2015 draft happening tomorrow night, Wiggins is set to release a new signature shoe. And…it's awesome.
Flowers are trending up right now, but putting them on a basketball shoe won't work unless the colors are toned down. Good thing Adidas has smart designers. If these aren't already sold out, then the world doesn't make any sense.
(h/t: For The Win)
Photo Credit: Don Ryan/Associated Press