Andre Drummond gets posterized twice during Drew League game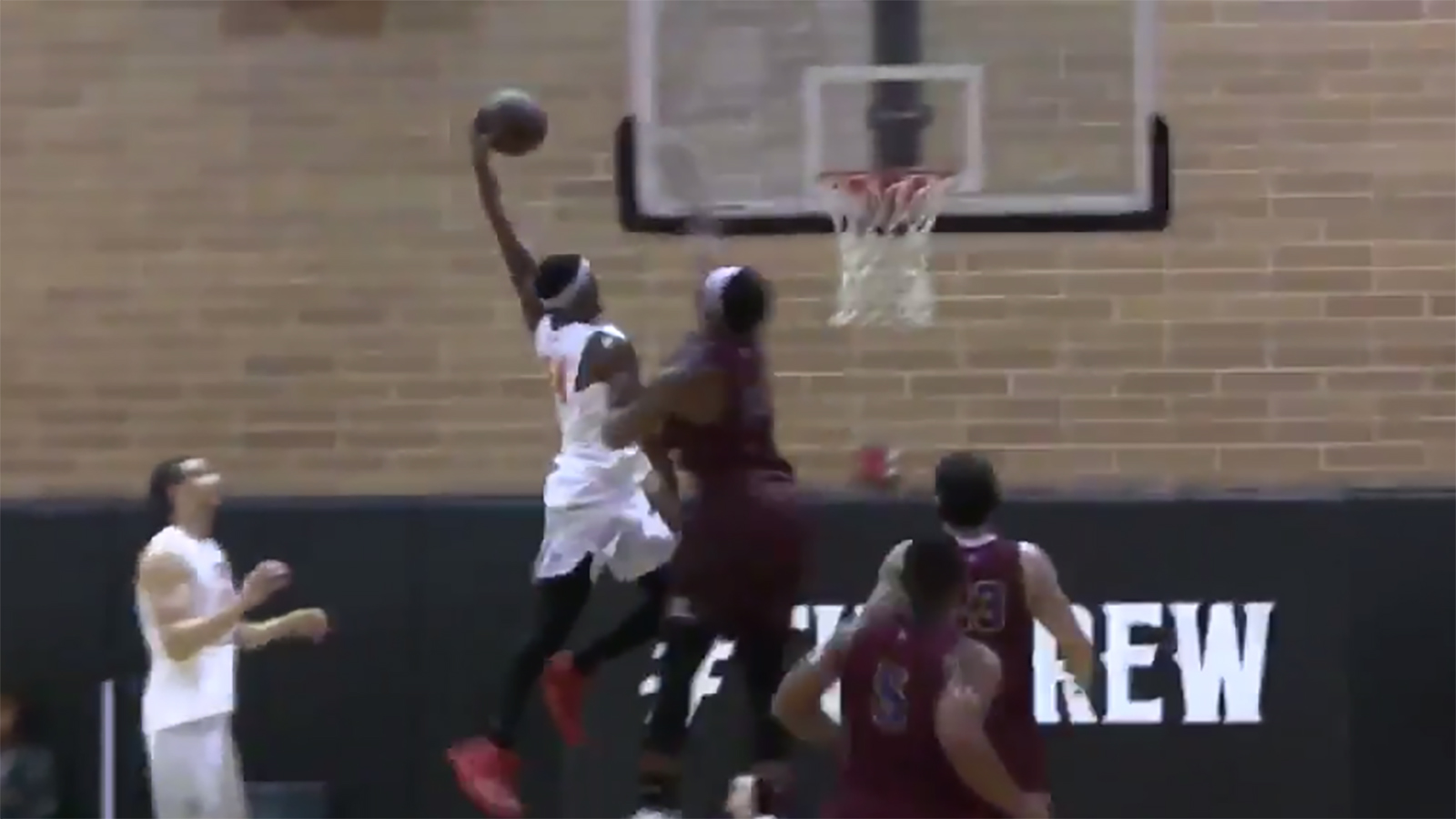 The NBA may be off for the Summer, but, basketball never stops. While Team USA tours the country competing against other nations in exhibition games, other NBA players are staying busy by playing in various Summer leagues — the most popular: the Drew League, based in South Central Los Angeles.
On Sunday: Detroit Pistons All-Star Center Andre Drummond joined Team ICEOCA during their contest vs. Team Jug Life, and found out the hard way not once … but twice … that Drew League players (Sek Henry, Darnell Shumpert) can posterize dunk opponents just as harshly as we've seen in the NBA:
A rough day at #thedrew for @AndreDrummondd. Posterized by both Sek Henry and @djshump18. #DunkCam. WILD! pic.twitter.com/YgSsfKfTEo

— Drew League (@DrewLeague) July 25, 2016
Watch your head, Andre!
Despite his team losing 84-70 and being on the wrong end of two big highlights, Drummond was a good sport about it:
@DrewLeague thanks for the love! Hope everyone is ready for the dunk they are going to post . I got caught twice 😫😂 #Shrugs #goodsport

— Andre Drummond (@AndreDrummondd) July 24, 2016